TODAY, along with Al Roker, Natalie Morales, Willie Geist and Tamron Hall, is teaming up with The Avon Foundation for Women for the "Pink or Swim Challenge" to raise funds for breast cancer research.
Through our #PinkPowerTODAY intiative for October Breast Cancer Awareness, we are asking you to donate.
It's Pink or Swim! Click here to donate $5 now!
Our goal is to hit $50,000 by the end of the month.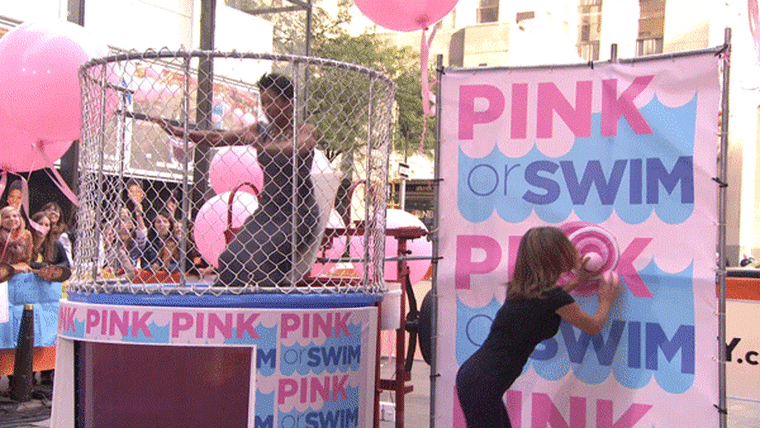 But we can't do it without your help. If we can meet our goal together — Natalie, Al, Willie and Tamron will get dunked, clothing and all, into a dunk tank on our plaza.
The chance to help dunk the TODAY anchors and vote for your favorite meteorologist to report the weather with Al has ended. But thank you to everyone who submitted their entry and voted.
Tune in this week to see if Natalie, Al, Willie and Tamron will get dunked on on our plaza and which meteorologist will join Al live in Studio 1A.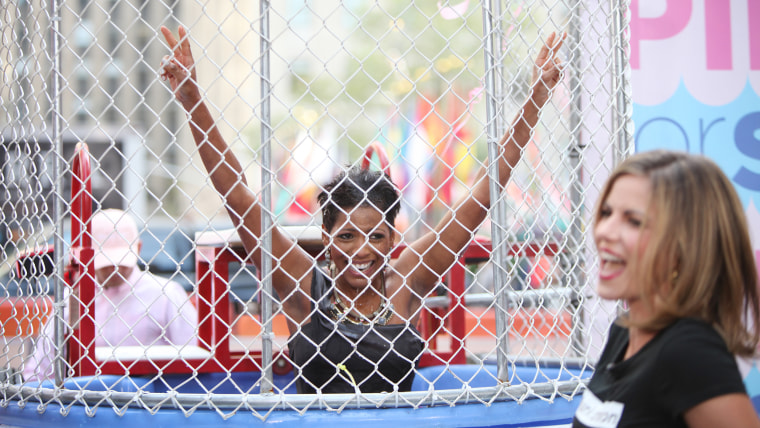 This post was originally published on October 15.