We asked viewers to help us raise money for breast cancer research this month, and we made a promise: You make the donations, and we'll make Natalie Morales, Al Roker, Willie Geist and Tamron Hall get into a dunk tank on our plaza.
Well, it's dunk day!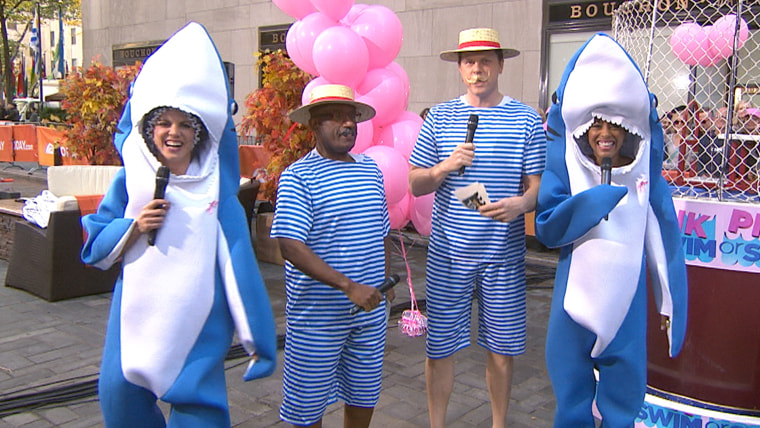 We partnered with the Avon Foundation for Women and, with your help, we've raised over $10,000.
So here's our end of the bargain: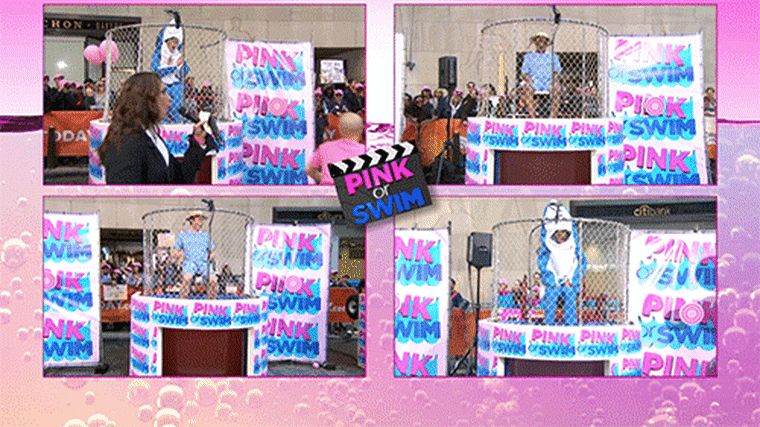 Al and Willie wore their finest old-timey swimwear (and matching mustaches), while Natalie and Tamron both dressed as everyone's favorite finned meme Left Shark. But soon enough, they were all wearing water.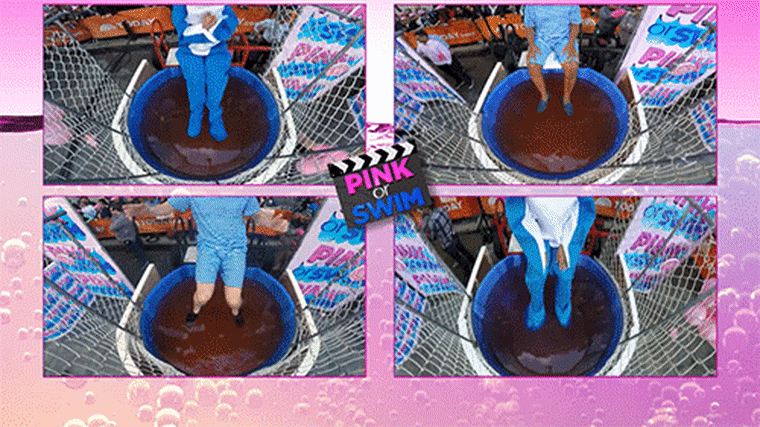 Four viewers won the right to do the honors, while actress and TODAY pal Brooke Shields encouraged them to really get into the spirit of dunking.
And Brooke, who recently pledged $1,000 for the event, got into the spirit of it, too — by getting wet!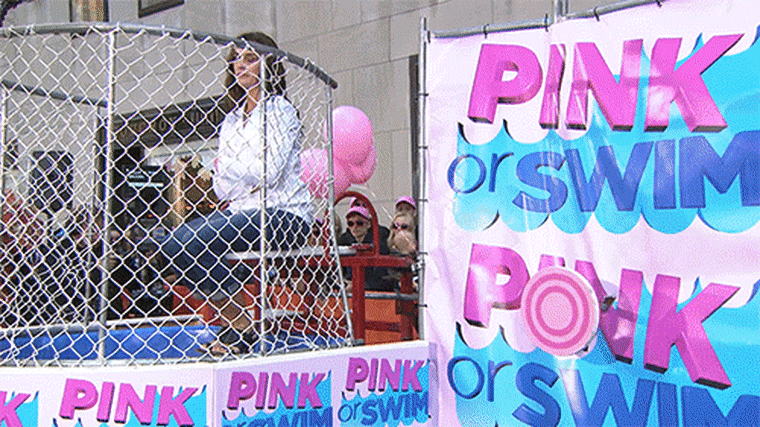 The Pink or Swim Challenge is part of our #PinkPowerTODAY initiative for breast cancer awareness month.
It was all good fun for a great cause!