Six years ago, just one day after her final radiation treatment for breast cancer, Patricia Fujii won seven gold medals in the Idaho Senior Games.
This year, the 83-year-old breast cancer survivor took her skills to an even higher level: competing in track and field at the "largest multi-sport even in the world" for athletes in her age group — the 2015 National Senior Games.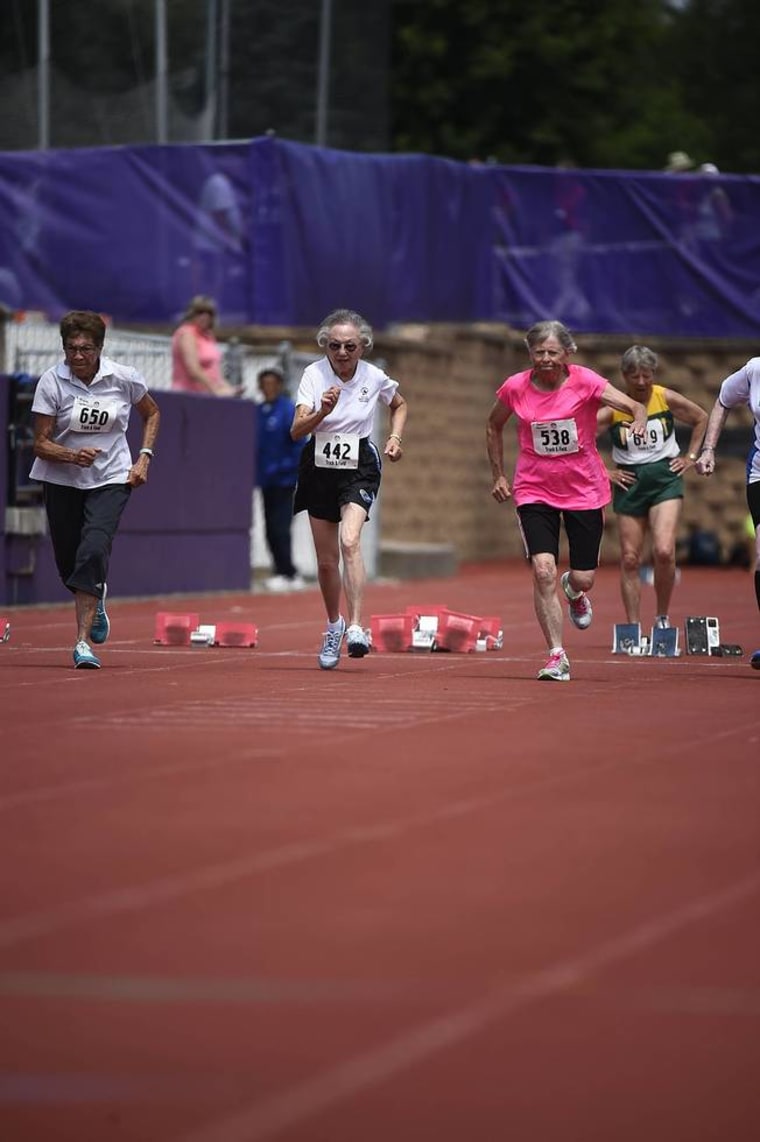 An opportunity for seniors aged 50 and above to compete among more than 10,000 individuals, the National Senior Games happens once every two years. In the off year, senior athletes compete on the state level to qualify for nationals the following year.
Fujii, of Meridian, Idaho had only been competing in local races when she heard about the Games and decided to enter.
But exercise hasn't always been a part of Fujii's life. Growing up, her time was split between working at the family restaurant in Portland, Oregon and studying to obtain good grades in school.
She started exercising in 1998 when she was given a YMCA membership by her family, who believed she needed to get in shape.
She took advantage of all that the membership offered, and practiced some short dashes on her own time — the 50M, 100M and 200M as well as long jump. Her son, David Fujii, also participated in these events during his days as a track athlete, and helped train his mom in preparation for the local races she had excitedly signed up for.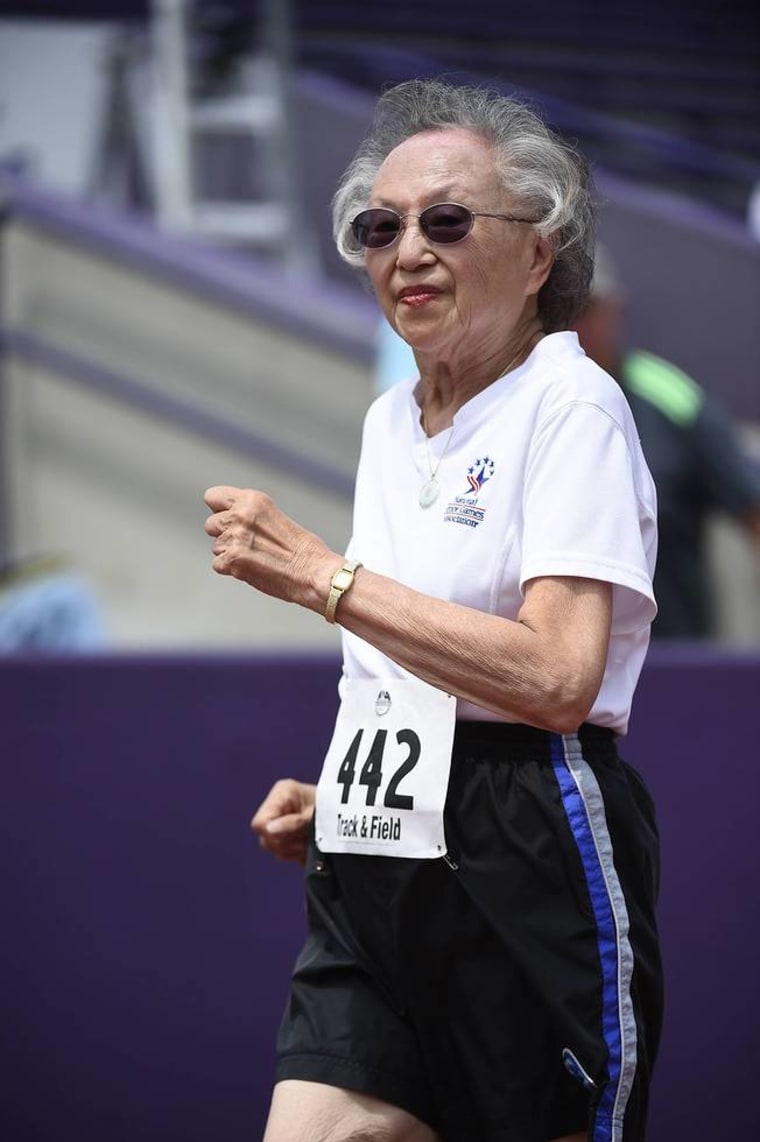 In 2008 when she was diagnosed with breast cancer, Fujii was told the radiation would kill red blood cells,which would make her more tired.
When she asked how to increase the amount of red blood cells in her body to combat the treatment that would be working against her, the nurses recommended exercise. So, Fujii kept exercising through all stages of her treatment.
Winning multiple gold medals after her last round of chemotherapy was the ultimate accomplishment for her.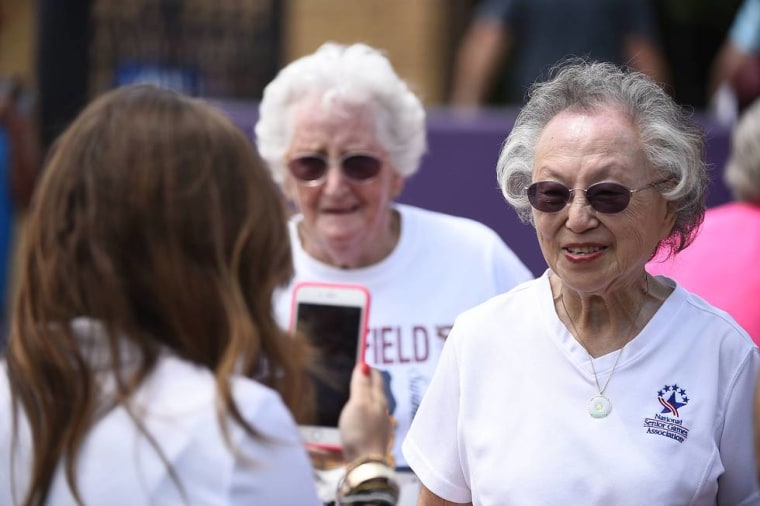 "It was a wonderful feeling!" she told TODAY.com. "I won 7 gold medals, and I made it through the day without getting sick or having to quit. My zumba, aerobics, and tai chi classes really helped my track."
MORE: 'I just love it!' Meet 15 senior athletes who will blow your mind
She says the most exciting element of competing is meeting other people and taking part in the social aspect of the sport.
"All the athletes are friendly, so encouraging and cheer you on," Fujii said. "I like to make new friends, also, and have made friends from different parts of Idaho."
Her positive attitude on and off the track hasn't gone unnoticed. Humana, the sponsor of this year's Games, named Fujii as one of the 13 official "Humana Game Changers" for her dedication to staying healthy.
This year, the Games were held in Minnesota from July 3-16. And although Fujii didn't medal in any of her events, she was excited to have qualified for a third time.
For other women who would like to be in shape but are hesitant to work out, Fujii has a few tips:
1. Join an Active Older Adult class at the YMCA or similar space and work up from there. You will meet and make many friends.
2. Walk 10,000 steps a day and lengthen the walk as you get stronger.
3. If retired, volunteer at whatever interests you. It will keep your mind active. (As a retired teacher, Fujii volunteered in public and private schools.)