A Chinese musician who lost the ability to play the guitar because of a neurological condition regained the use of his fingers this week, demonstrating his old strumming skills for doctors as they operated on his brain.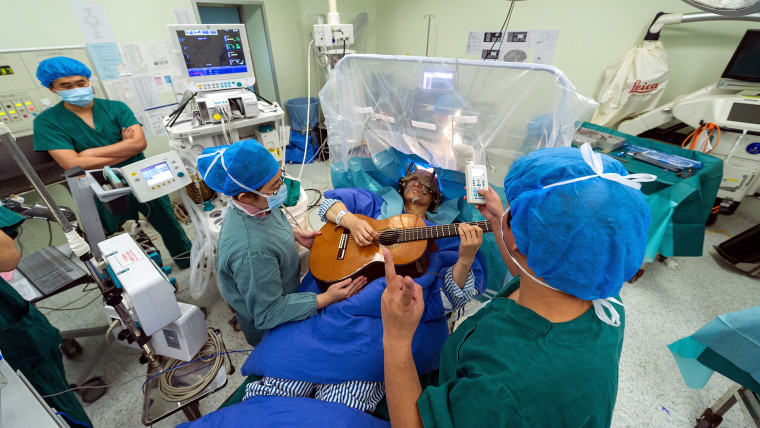 The patient is a guitarist who lost the use of the muscles in his fingers about 20 years ago, according to a report in People's Daily Online.The musician was only identified by the pseudonym "Li Xiaong," a resident of China's northern Jilin province.
RELATED: 'I can breathe again': Teen's first words after heart transplant filmed by grateful dad
Li's muscle loss was attributed to a rare neurological disease that worsened over time. He decided to undergo brain surgery after meeting with a doctor who ultimately treated him with a procedure using deep brain stimulation.
RELATED: Rare surgery gives young girl a 'freaky' foot and hope to run again
During Monday's surgery, doctors surgically implanted medical electrodes into parts of Li's brain to help stimulate neurons controlling muscles in the man's fingers.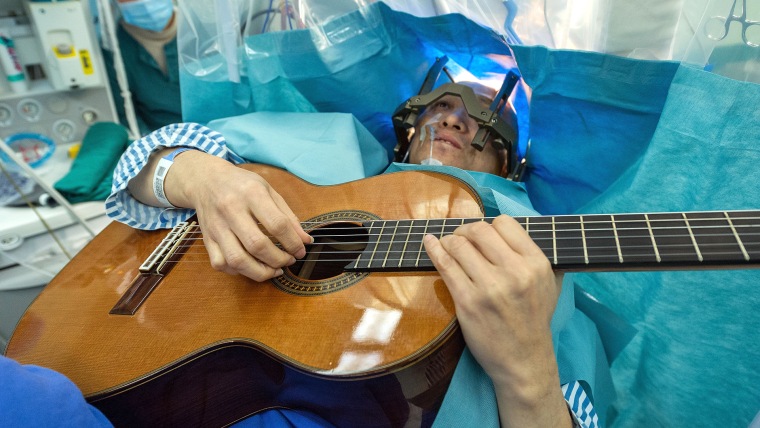 Li needed to remain conscious through the surgery to help doctors with their placement. He was able to test the success of the implants during the procedure by playing the guitar.
Li's doctor was quoted in the article saying the surgery returned about 80 percent of his patient's ability to use his finger muscles. The remainder will return through physical therapy.