Ten years ago, Chad Kopfle was given a 10 percent chance to live as he battled a rare condition only days after being born.
Tracy Widmer and Anne Marie Kohler were two of the nurses who watched over Chad at the neonatal intensive care unit at Children's Hospital of Philadelphia during that anguishing time.
A decade later, their kindness and care has not been forgotten by Chad's parents, Kelli and Mike, now that their son is a healthy and energetic 10-year-old.
The Kopfles showed their gratitude in a surprise reunion with Widmer and Kohler on TODAY Wednesday as part of Nurse Appreciation Week, giving a big hug to two of the women who comforted them when their son was fighting for his life.
The nurses, tears welling in their eyes, also got to see Chad, who surprised them with a bouquet of flowers.
RELATED: Teen's letter leads to surprising reunion with doctor who saved her life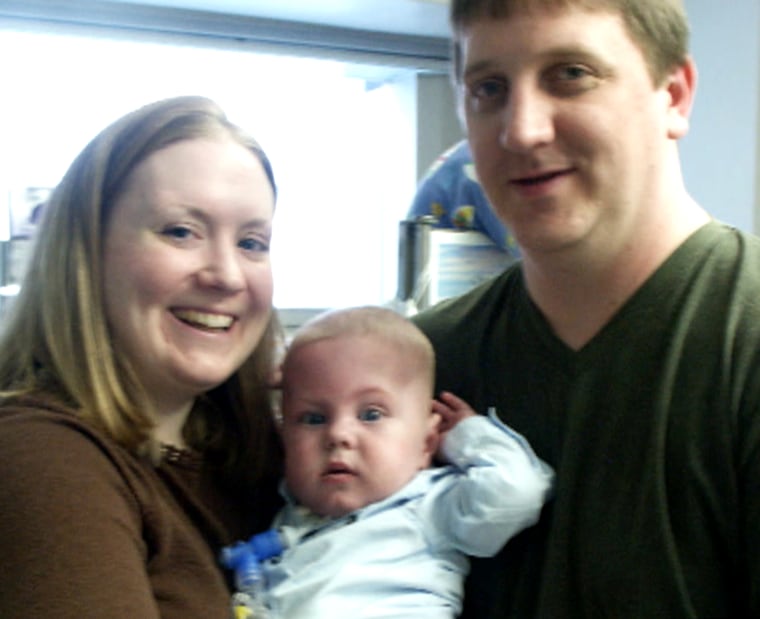 Chad suffered from a congenital diaphragmatic hernia when he was born, pushing his organs into his chest cavity and affecting his right lung, according to his mother.
He was rushed to the NICU at Children's Hospital, where he stayed for 318 days. Widmer and Kohler were part of a large group of nurses who were with them every step of the way.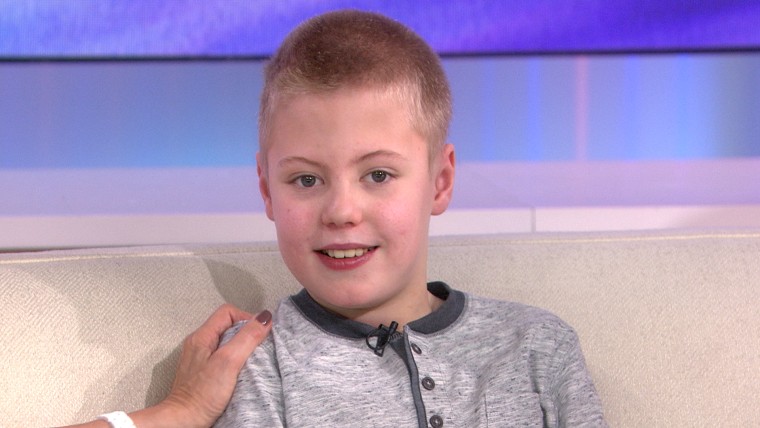 "They were our friends at the time when we didn't have time for friends,'' Mike Kopfle said. "It's hard to even express the gratitude that I feel for them."
RELATED: Nurse delivers her own daughter in unplanned home birth
Kelli remembers every emotional moment as their song slowly made an amazing recovery.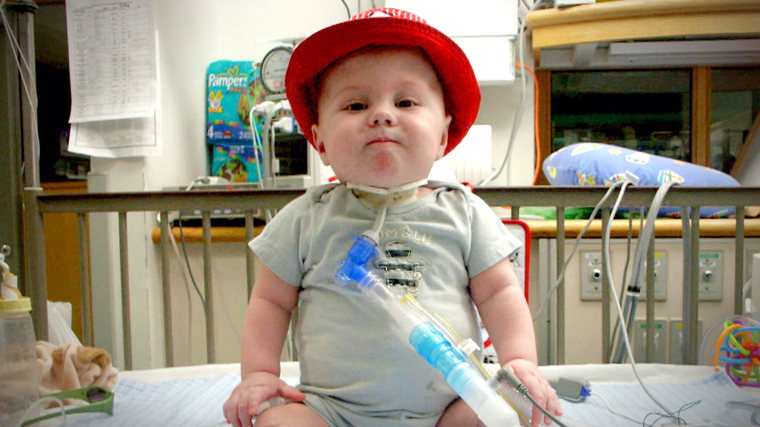 "Chad was 34 days old before I could hold him, and when I did hold him it took a doctor and two nurses to place him in my arms,''' she said. "It was amazing. Even thinking about it now, I'm getting all choked up."
The guidance of the two nurses also carried over to when the Kopfles were finally able to bring Chad home from the hospital.
"They did teach us an awful lot, and that's why we were so successful with Chad at home,'' Kelli said. "The patience of showing us, and telling us, and talking to us, every single day to make sure that we understood what we needed to do for Chad."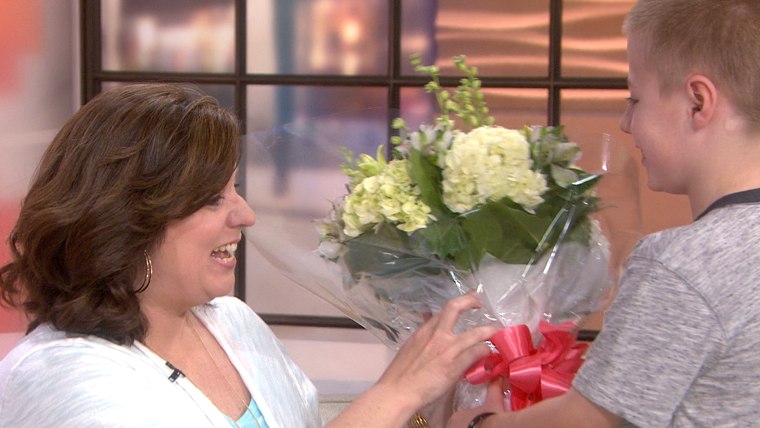 RELATED: Pediatric nurse's bond with sick preemie leads to adoption
To thank them, TODAY is supplying lunch for the nurses at Children's Hospital this week, where nearly 500 nurses work. "That's a lot!" Chad quipped.