Parents, have that sex talk with your kids. It works.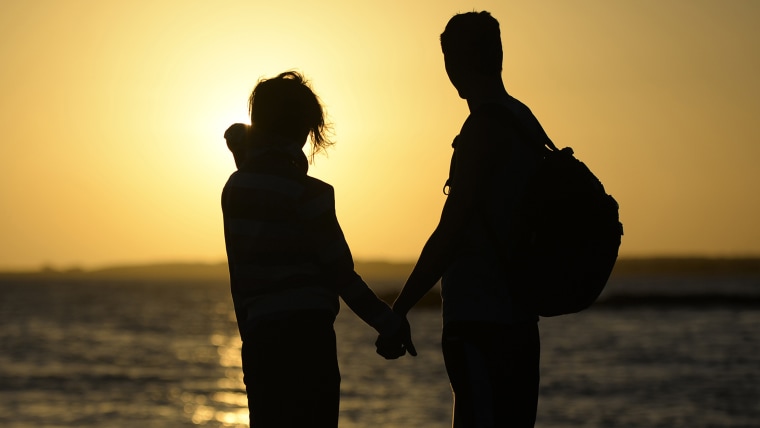 Researchers who looked at all the studies that have been done on having "that talk" with kids found that it really can influence teen behavior for the better.
"Talking with your kids about sex and protection matters," said psychologist Laura Widman of North Carolina State University, who led the study.
"Starting this conversation, no matter how awkward and uncomfortable and embarrassing it might be —your kid will listen," Widman told NBC News.
Widman, who does research on the language around negotiating sex, didn't do her own study this time. She and colleagues looked at 30 years of data from 52 studies other people had done, covering more than 25,000 adolescents.
"We found this overall effect — that teens that talk with their parents about safer sex topics like condoms and STDs (sexually transmitted diseases) were more likely to use protection than teens that didn't have these conversations," Widman said.
RELATED: Inside the teenage mind: Sex, school and social media
"It wasn't overwhelming," she added. "Clearly this isn't the magic pill, the one thing that is going to change adolescent behaviors. Sex is something that is really complicated."
No sign it makes things worse
But the effect was clear and measurable and, perhaps more important, Widman's team didn't find any evidence that talking to kids about sex somehow made things worse.
Any difference can help in a country where teenagers are very likely to have sex, Widman's team reported in the Journal of the American Medical Association's journal JAMA Pediatrics.
Nearly 47 percent of U.S. teens have ever had sex, according to the latest Centers for Disease Control and Prevention survey. Just over a third — 34 percent — are currently sexually active.
RELATED: Parental Guidance: Willie and Meg talk about sex
And 59 percent of those teens surveyed said they used a condom the last time they had sex. Of those who were sexually active, 13.7 percent did nothing to prevent pregnancy during their last sexual intercourse.
This helps explain the soaring U.S. teen pregnancy rate, said Vincent Guilamo-Ramos of New York University.
"Every year, more than 600,000 pregnancies occur among teens, and approximately half of all new sexually transmitted infections are attributed to youth aged 15 to 24 years," Guilamo-Ramos wrote in a commentary in the same journal.
Widman's team didn't look at specific topics, but left our research focusing on abstinence-only conversations. What they looked for were studies where parents discussed birth control, STDs and safe sex behavior.
"We didn't find that the topic mattered," she said. "Any talk affected outcome."
Moms have more influence than dads ...
The studies did suggest that mothers had a far bigger effect than fathers, and that girls were more likely to respond to "the talk" than boys.
"It may be that in general girls and women tend to communicate more than boys and men," Widman said. It may also be that society considers that girls have a much bigger stake in having sex, so parents look out for them more.
RELATED: 'Sexting linked to risky sex among teens
Moms may have more influence because kids talk to them more, but it's not clear, said Widman.
"There is actually very little research that is focusing specifically on fathers," she said.
.. but what either parent says matters
But it's good for parents to know that what they say matters, said Guilamo-Ramos. "Youth want to hear from their parents and overwhelmingly say that parents matter," he wrote.
"Hence, public health efforts should support the unique role that parents can play in sexual decision making among adolescents."