"Twice Born: Stories From the Special Delivery Unit" premieres Tuesday on PBS. The series goes inside the Children's Hospital of Philadelphia, where doctors perform surgeries on babies inside the womb. One of the infants featured is Luelle, the daughter of Shelly and Bobby Ross, who was diagnosed with myelomeningocele, the most severe form of spina bifida.
The birth defect occurs when a baby's spine doesn't form normally and, in Luelle's case, parts of the spinal cord and nerves are exposed through the opening in the spine. Here, Shelly Ross, 27, recalls the prenatal surgery that the family and doctors hoped could help the little girl. As told to TODAY's A. Pawlowski.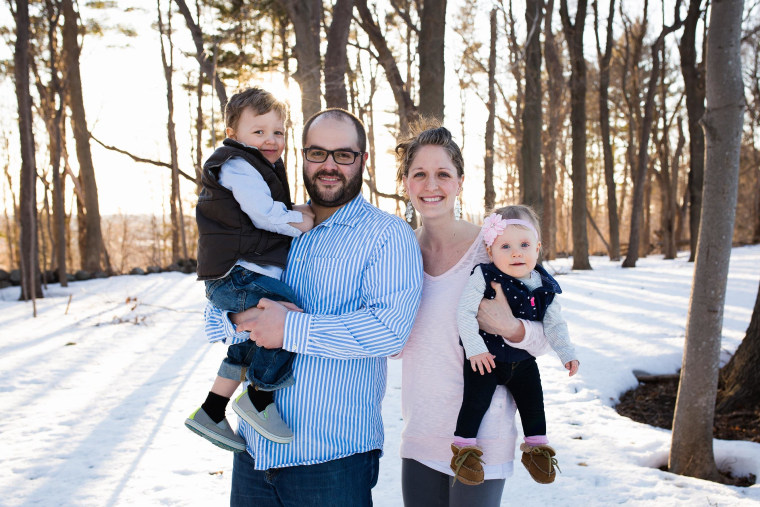 I went in for my 18-week ultrasound fully expecting just to find out if the baby was a boy or a girl. It was a rough appointment because that's when we got the news that she had spina bifida. We were also told that she might have club feet and would probably be paralyzed from the waist down. Doctors thought she would need a shunt for hydrocephalus and have urinary and bowel problems.
It had been a normal pregnancy and I felt her moving and kicking, so it was surreal when we got that news.
We were told we could terminate the pregnancy, opt for traditional surgery performed on the baby right after birth, or try fetal surgery, if I qualified for it. The tricky thing is that neither surgery is a cure-all, which makes the decision that much harder.
But doctors told us the babies who had the prenatal surgery for spina bifida would often end up having improved results as far as needing shunts for hydrocephalus. They also had better outcomes with mobility.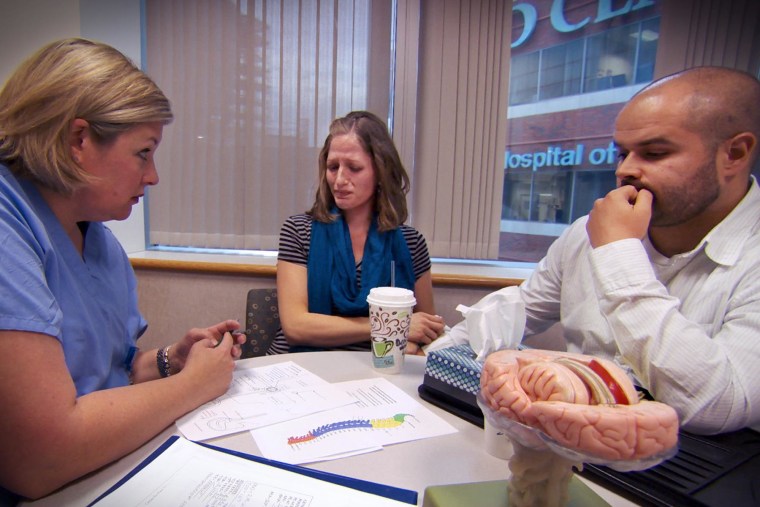 I did a two-day evaluation to see if I qualified. The defect had to be a certain size, the mother couldn't have had a history of preterm labor and she couldn't be above a certain BMI. Doctors did a fetal MRI, a two-hour ultrasound to look at every detail of the baby, blood work, and we met with a bunch of different doctors.
After all that, I didn't qualify until a month later, so we had lots of time to make the decision. With the fetal surgery, there's a risk for preterm labor or just for the baby not to make it through the operation. The risks for me included infection and complications in future pregnancies because the surgery is very invasive.
That was a big factor for my husband because he felt like he was trying to take care of both me and the baby. I was just more focused on: Let's just take care of the baby.
So it was hard, but I when I qualified, I felt that was an open door — this is what we're supposed to do. I get to go through this to give her potentially a better outcome and I was willing to do that.
The surgery took place on Dec. 4, 2013, when I was 23 weeks pregnant. They cut open my lower belly and then my uterus. The baby was positioned so they didn't actually have to take her out. They just exposed her back and used her own tissue to seal up that defect on her spine. Then, they had to replace the amniotic fluid that was lost during the surgery. It went great: Both she and I responded exactly as they had hoped during the surgery.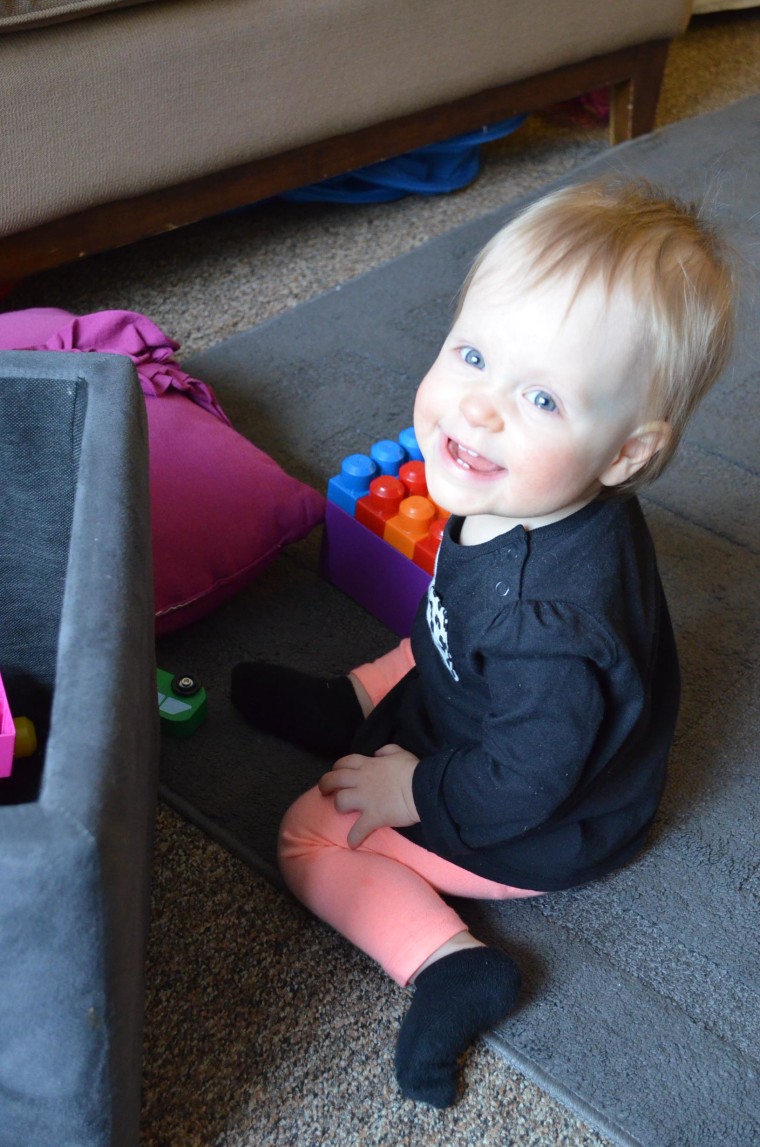 I remember waking up from surgery feeling terrible and I was terrified that she had died. I knew that was a possibility. My husband and my parents were there and they told me she's OK. Then I would fall asleep and wake up again and forget. I thought maybe they wouldn't tell me if something went wrong. That was rough.
I had to take pretty intense medications around the clock to keep my uterus from contracting because that would open up the wound. I was on magnesium sulfate right after surgery and then switched to oral drugs.
I was in pain because of all of the incisions in multiple layers and because of the baby moving. As soon as she woke up from her anesthesia, she would move around and kick at a fresh surgery site.
I was on strict bedrest for three weeks after the surgery. I could get up once a day to shower quickly and go to the bathroom. That was so hard because I'm a very active person. After that, I could go downstairs for one meal a day.
It was so incredibly painful at times because you're having a child continue to grow in you after you had major surgery.
At 34 weeks, I was admitted to the hospital because doctors thought the baby could come at any moment and I was on strict bedrest again. I ended up making it to 36 weeks and six days and delivered her on March 7, 2014, via a cesarean section.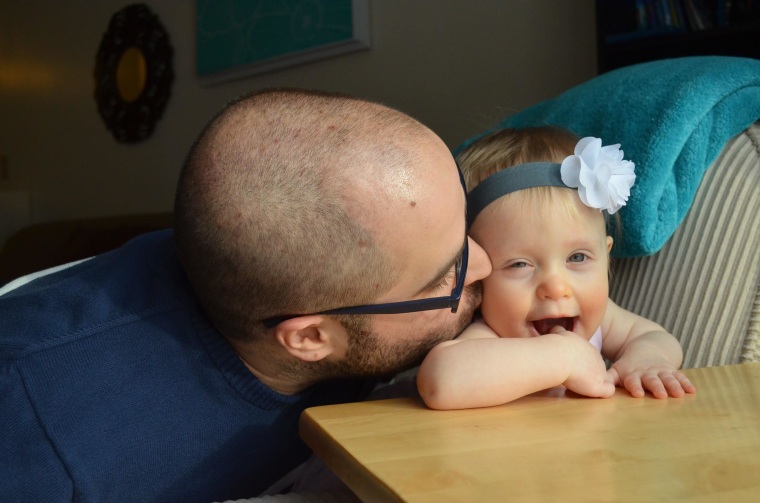 Today, she's doing fantastic. She's being closely monitored for hydrocephalus, but she has no shunt and doctors haven't needed to do any interventions. She is crawling great and she has started in the last couple of weeks pulling up to a stand on things. We never knew if we'd see her do that.
She does have some weakness in her feet and lower legs, but not paralysis. She's hesitant to lift her foot up to take a step so we're working on that with physical therapy. She hasn't had any bladder or bowel issues so far— it's another thing we're monitoring.
She's delayed verbally, which can be from the hindbrain herniation that was present in utero before they did the surgery.
With spina bifida, you have things that you need to watch for your whole life. If scar tissue develops on the spinal cord, it could do damage to the nerves.
We're absolutely glad we did the surgery. It really was the right decision for us. She's doing better than most people would have expected. We don't take that for granted. We really want to view this as a gift.
She's just a happy girl. She just is always smiling and so sweet. We're just so thankful.