An accident four years ago left Rachelle Friedman Chapman paralyzed just below the collarbone months before she was to marry her husband, Chris Chapman. On Sunday, after years of struggles, Rachelle shared happy news with TODAY: She hopes to have a baby using IVF and a surrogate.
Rachelle and Chris have long hoped for children, but with her health struggles and financial problems it never seemed like the right time — until fate intervened.
After a blog she wrote for a surrogacy website was tweeted and re-tweeted, the Surrogacy Together foundation contacted Rachelle offering to cover many of the costs.

"I've always wanted to be a mother," Rachelle told TODAY Sunday. "As soon as the accident happened it was the first question in my mind — will I be able to have a child? And they said, yes."
Rachelle had hoped she could carry the baby — she can conceive — but they decided to go the surrogacy route because she relies on medications which could be harmful through the pregnancy.
Rachelle's story started in 2010 at her bachelorette party in Virginia Beach, Va., when she and her friends decided to take a late night dip. As she stood beside the pool, a friend lightheartedly pushed her. She went head first into the pool, which was only three-and-a-half feet deep.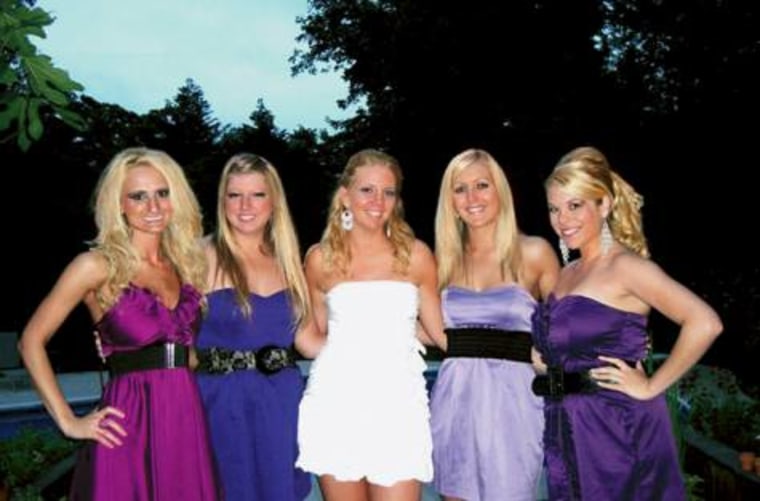 "As soon as I hit the water, I felt my body kind of stiffen up. I went numb and I kind of heard a crack in my neck," she told TODAY. 
Rachelle, also known as the paralyzed bride, suffered a C6 spinal cord injury when her head hit the bottom of the pool, losing all feeling from the collarbone down. Doctors say she will never walk again.
She and her friends have vowed to never reveal the name of the friend who pushed her.  

In her new book, "The Promise," Rachelle writes: "Protecting her has always been too important, her feelings too important, the situation too fragile and fraught with potential pain."
Rachelle spoke on TODAY of the bond she feels with her friend: "I love her. To me, it's not that amazing that I won't say her name. To me it's just a human thing, you just don't do to someone. Even if I had never known her, I would never do that — to put someone out there in front of the media to be judged, or anything like that. What happened was an accident. It's really important to me." 
After the injury, the couple postponed their wedding for a year. They held a dream wedding thanks to 1-800-Registry and went on a honeymoon in Fiji. In the past year, the couple's finances have become more stable, with Chris changing jobs and Rachelle blogging more.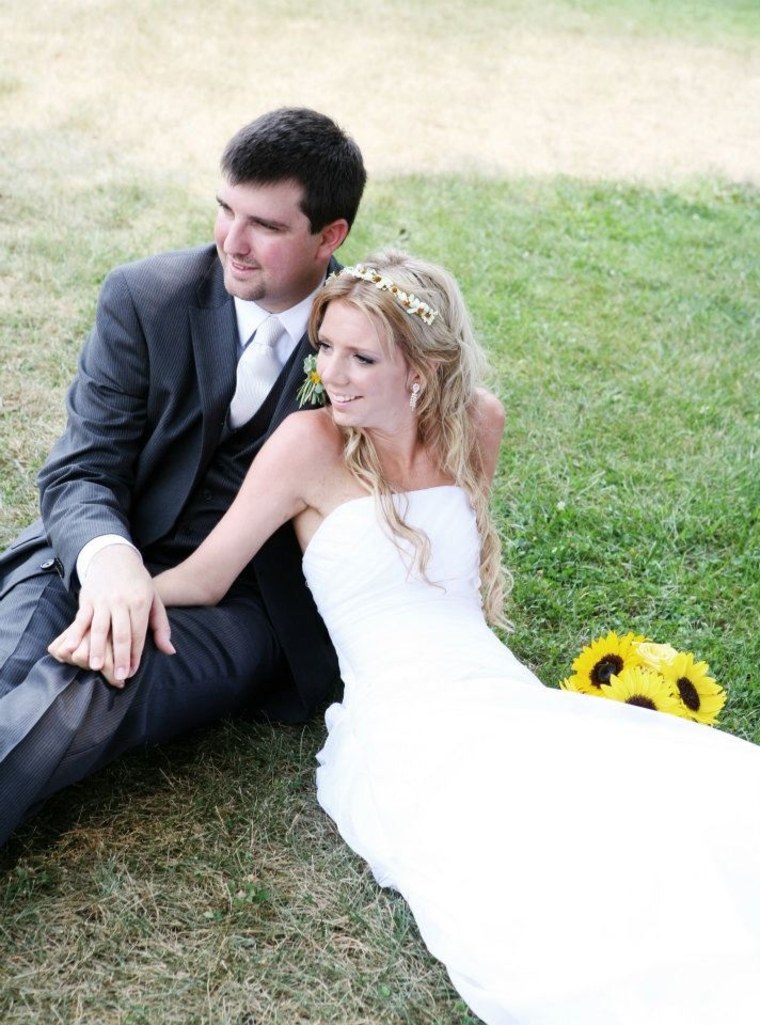 After learning about Surrogacy Together's help, the couple experienced another fortunate surprise. 
"We had a college friend of ours who stepped forward who wanted to help out," said Chris Chapman. "She had already been looking into surrogacy and wanted to help us start a family. 
The friend, who wants to remain nameless, offered to be the surrogate for free. 
"It wouldn't have been possible without her, because surrogacy is astronomically expensive," Rachelle said. "For her to step forward, it's amazing."
It can cost $40,000 or more to pay a woman to carry a baby, according to experts. 
Rachelle plans to receive a 10-day IVF treatment in Los Angeles this week. On day 13, the doctors will retrieve her eggs to fertilize. In August, she will return with her friend, when the friend will receive the fertilized egg. 
"Hopefully, she'll be pregnant in August," Rachelle said.
Both women live in North Carolina, about four hours apart, so Rachelle will have a chance to see her friend as the baby grows.
While having the support of the foundation and her friend deferred many of the costs, Rachelle still needs funds for lawyer fees, surrogacy, insurance and other medical bills. 
Since her injury, Rachelle has become dedicated to educating the public about what it means to be paralyzed. 
"There are so many misconceptions about people in wheelchairs," said Rachelle, who plays wheelchair rugby. "A lot of people don't think someone in a wheelchair can be a mother; they don't think they're physically able. People underestimate my abilities, or anyone's abilities, who has a disability." 
While Rachelle and Chris are excited to be parents, she also feels a little fearful. Parenting won't be equal because she can't jump up and grab her child. But, she says she can do more than people expect.

"I think we'll be really awesome parents," she said.