Endometriosis, the word itself sounds like an incurable disease, and unfortunately that's true.
I should know. I have it.
Endometriosis — or "endo" — occurs when cells that line the uterus spread to other places of the body creating implants and adhesions, or internal scar tissue. These implants can end up on the bladder, ovaries, bowels and can even spread to the lungs.
Endo's symptoms
The disease's symptoms include painful bowel movements, pelvic pain, lower back pain and the most common symptom — painful periods. The Endometriosis Foundation of America estimates that 176 million women and young girls worldwide, 8 million of them in North America, have endometriosis.
Even some celebrities have spoken out about having endometriosis, like Julianne Hough, Lena Dunham and Padma Lakshmi.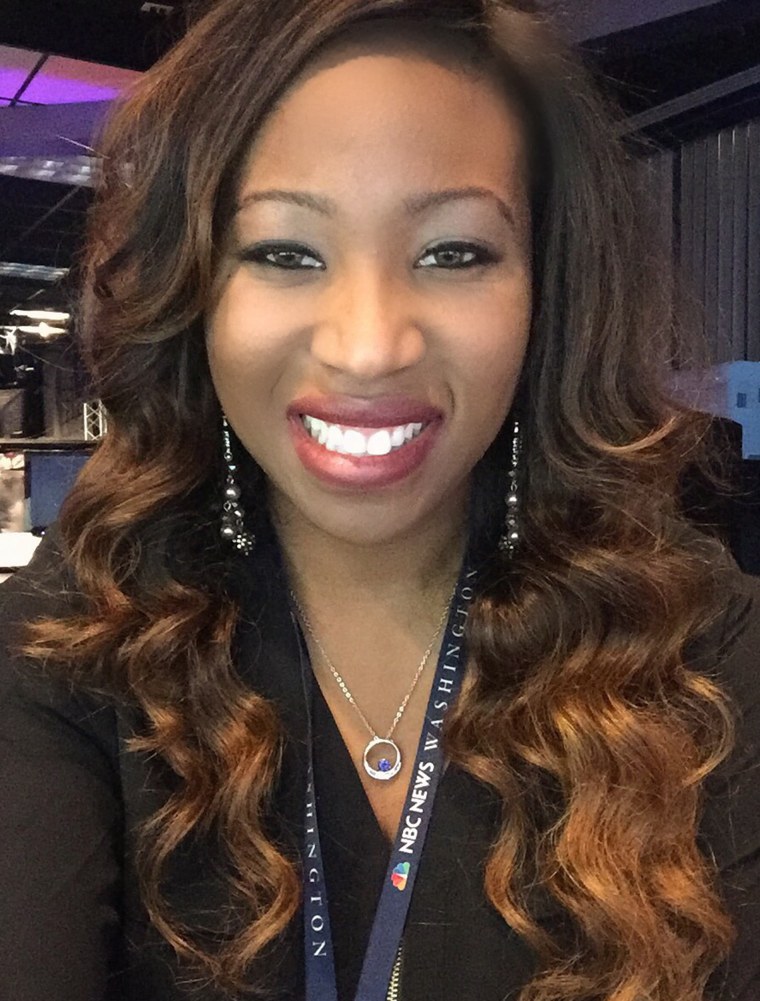 My endo story began at age 9 when I had my first period. I've had painful periods my entire life and missed many days of school because of them. I've even fainted a few times from the pain. My periods were heavy, lasting from seven to 10 days. In high school, my mom sensed something was wrong and took me to a gynecologist.
The doctor told me my pain was normal, and at 16, I was put on birth control to regulate my periods. I was given Naproxen for pain and told to take an iron supplement because I was anemic.
A diagnosis — at last
It wasn't until my freshman year in college that I discovered endo was the culprit. At the campus health clinic a cyst the size of a grapefruit was found on my ovary.
On February 27, 2007 — a date I'll never forget — I had laparoscopic surgery to drain the cyst. When I woke up, the doctor told me everything had gone well, but they'd also found endo in my cul-de-sac, or the back of the uterus.
I remember saying, "Endo what?"
At 18, my world was shattered. I had a disease with no cure. I felt like a freak. I was embarrassed.
I had a thousand questions: What is going to happen next? Is this going to spread? Why me?
Not to mention how long I'd suffered. According to The Endometriosis Foundation of America, there is an average of six to 10 years of delay in diagnosis. Laparoscopy is the only way to correctly diagnose it. It can't be detected through an ultrasound or CT scan.
Though endo's cause is unknown, the retrograde menstruation theory suggests that endometrial cells flow back into the fallopian tube, causing growths.
My life today
Today, I'm 29 and still dealing with endo and the symptoms that come along with it. I've been on several treatments and all of them have been a mixed bag. Prescription pain medications such as Percocet make my stomach hurt. I was on six months of Lupron, which makes a woman menopausal during her time on it. I've also had three laparoscopic surgeries.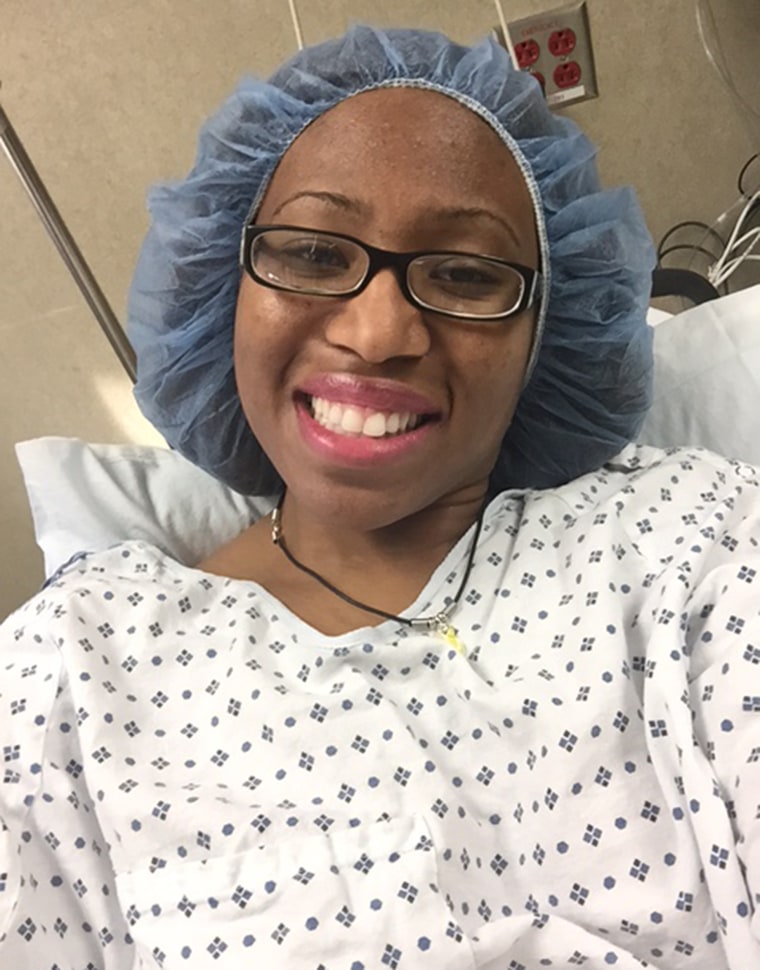 I had my last surgery in December 2014 while in graduate school earning my master's in broadcast journalism and public affairs from American University. During the procedure, endo was found again — this time on both sides of my pelvic wall and again in the cul-de-sac. Prior to that surgery, my pain was so severe that simple things like sitting in a chair became a challenge. It felt as if someone was pulling my pelvic area apart and sticking a knife in my lower back all at the same time.
Nearly four years later, I'm feeling better, but I still have flare-ups. My lower back pain is intense at times, so I sleep with a heating pad at night for relief. Exhausted from what felt like an endless cycle of pills and treatments, in 2016 I decided to stop medical treatment of taking a low-estrogen birth control pill continuously without having a monthly period.
Instead, I decided to try a holistic approach to healing. I meditate, pray, take vitamins and exercise — only taking medicine for pain when it is unbearable. I gained weight from previous treatments and felt this was adding to my health issues, so with the help of my doctor, I changed my eating habits and went on a diet for six months in 2017, losing nearly 30 pounds! Since losing weight and eating healthier, my cycles have improved and the pain is minimal.
Yes, endo is also known to cause infertility. I'm terrified I will be one of the women who will experience it.
I'm not sure that this treatment or any treatment will prevent endo from spreading because no matter what, mine keeps coming back.
Until a cure is found, there's always that uncertainty, that nagging pain, the medications and the possibility of a fourth surgery some day.
As tired as I am of endo's terrible spin cycle, all I can do is sleep with the heating pad every night, take my B12 vitamins for energy, hope for the best and keep going.
Chandelis Duster is a reporter in the NBC News Washington D.C. bureau and the co-founder of Virginia HOPE, an organization that helps women in Virginia who have endometriosis.