Josh Karels, 15, has a nearly spotless attendance record at hockey practice. This is impressive, considering the Minnesota teen has been playing since age 4 — and battling a chronic illness all the while.
Josh, whose rare immune disorder hypogammaglobulinemia has forced him to endure over 20 surgeries and left him with only 40 percent of his breathing capacity, has found more than a distraction in the sport he loves. He's found a family in his 14 teammates.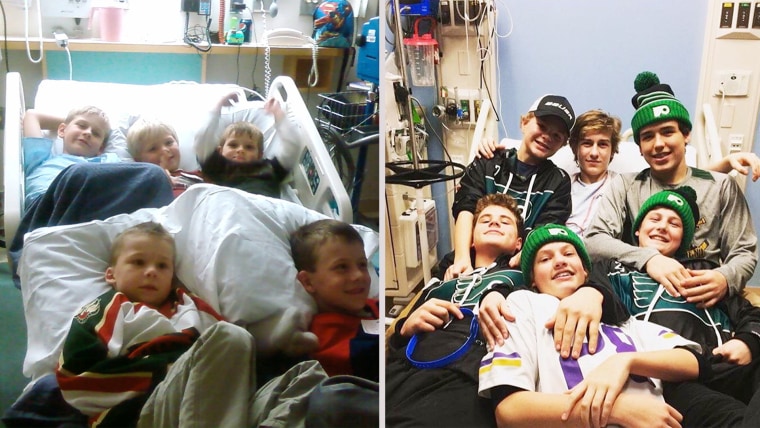 "When I'm with them, I feel respect, "Josh told TODAY.com. "I'm happier. The pain goes away and I don't think about it anymore."
"I truly believe it's keeping him alive right now," Josh's mother, Katie Karels, said. "Even if he's not feeling well enough to play, he never wants to miss hockey. He was having a rough time a few weeks ago, and I said, 'Do I need to take you to the hospital?' And he said, "No, please, I have a game tomorrow."
RELATED: Couple weds midflight so mom with stage 4 cancer could attend
Josh recently collapsed at a game and was taken from the arena on a stretcher. "Imagine 14 teenage boys all crying, holding Josh, hugging me," Katie said. "By the time the ambulance got to hospital, every single one of them was in the waiting room, along with their parents and even some grandparents."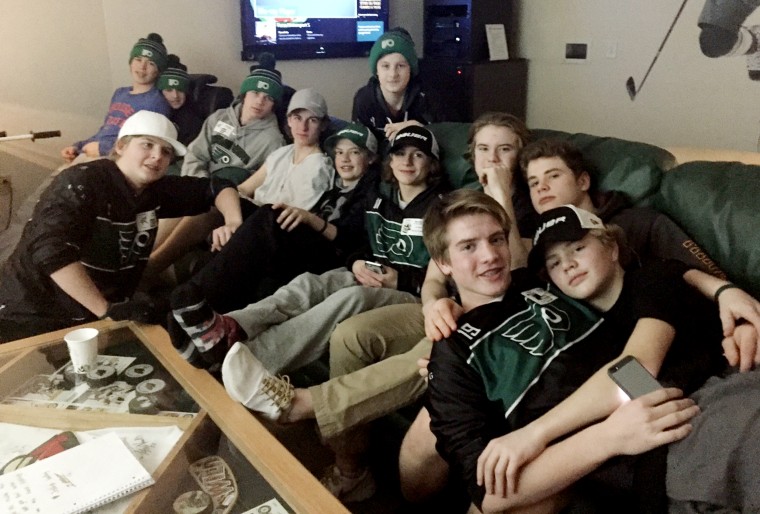 The team's bond is built on happy memories, too. Katie credits coaches Alex Chuhel, 24, Brandon Schumam, 23, Luke Vogelgesang, 23, and Xander Schmidtz, 24 — all former hockey players themselves — with building a strong community in and out of the rink.
"Almost every weekend, the team comes over and we sleep in the basement," Josh said. "We play board games. We go out to eat. We weight train and go to other hockey games together."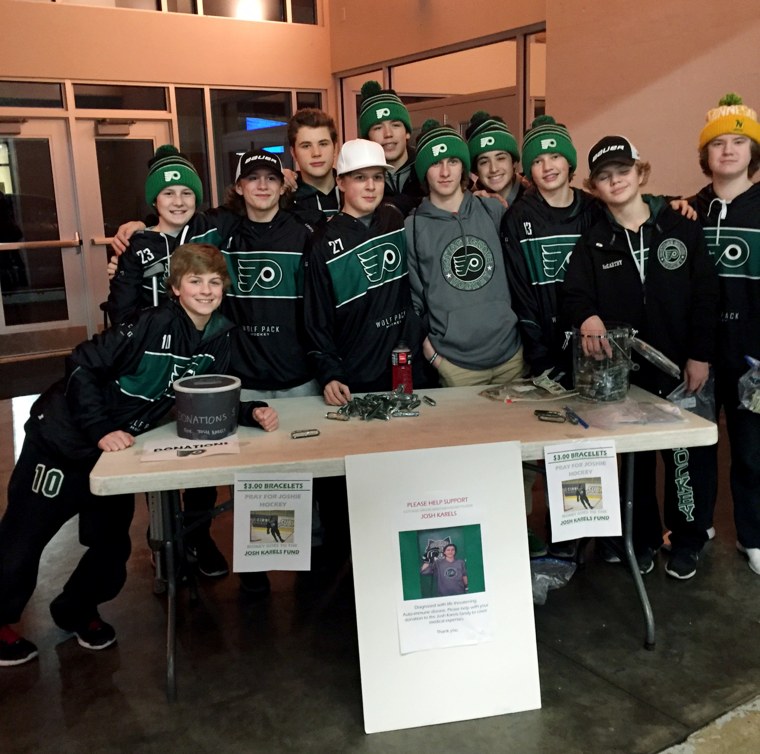 "I owe those coaches so much," Katie said. "I've never seen a team like this — where every single person loves each other."
RELATED: Students surprise choir teacher with 'Amazing Grace' after she beats cancer
The so-called "hockey bond" extends far beyond the Cottage Grove, Minnesota team and into the global community that the Karels have found online. To date, a GoFundMe page has raised over $58,000 to offset his medical expenses and explore further treatment options.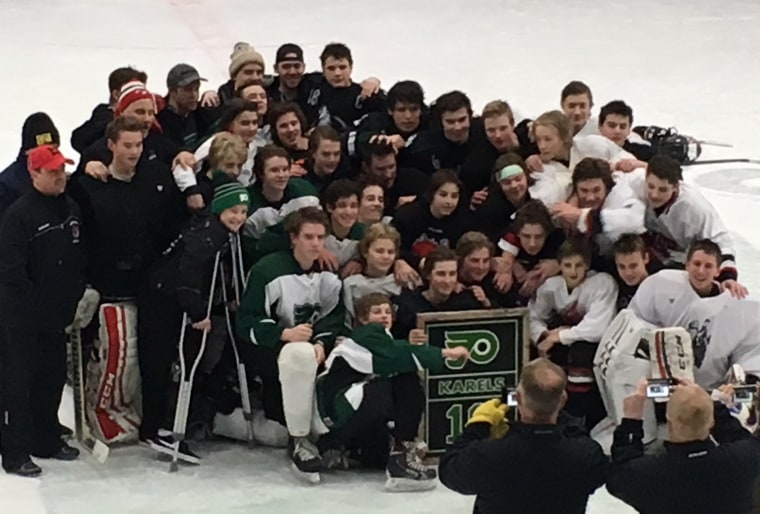 "A medical disaster like this can ruin a family," Katie said. "But the support we've received has lifted us up and helped keep Josh strong. The kindness and compassion has been unbelievable."
"We've been walking through hell for 10 years, but we have seen heaven so many times."