A young girl in Indiana with a rare condition that makes her bones brittle has just one birthday wish this year: lots and lots of cards.
Paige Mason, who turns 3 years old next month, and her mom both have osteogenesis imperfecta, commonly known as brittle bone disease. Paige has already had 10 fractures, her mom Stacy Mason told TODAY, and both of her previous birthday parties were spoiled by broken bones.
And since Paige loves mail, they decided birthday cards would be a safe way to celebrate this year.
"I thought it was something small that doesn't cost too much money, that would brighten her day," Mason said. "Any time I go get the mail, she asks, 'Is there anything for me?' So I have to find a piece of junk mail and say, 'Here you go.'"
RELATED: Confetti Foundation throws birthday parties for sick children
Since Mason posted a photo of her daughter holding a sign requesting the birthday cards, four cards have already arrived. She set up a P.O. box for the cards in Evansville, where the Mason family lives.
"We're going to keep them for her and not let her open them until her birthday," Mason said. "This time, we'll just do a small thing with family and have cake and ice cream."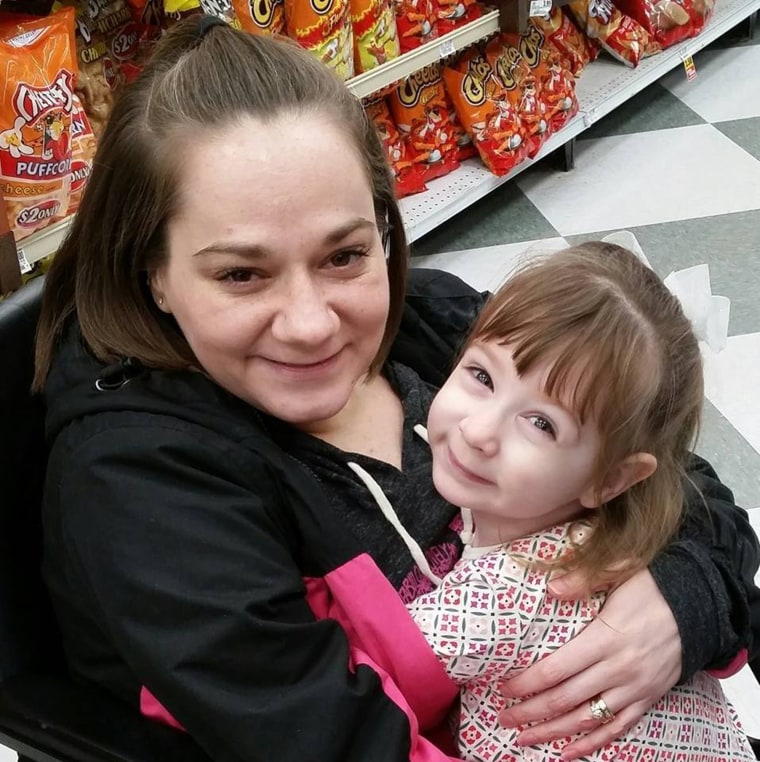 Mason said she was starting to think her daughter's birthday was cursed — on her first birthday, she fell and broke her humerus, the upper arm bone.
"We spent most of the afternoon in the ER," Mason said. "I couldn't even put her in the special outfit I bought for her birthday because it wouldn't fit over the cast."
RELATED: 6-year-old girl asks for holiday cards before her last Christmas
Just before Paige's second birthday, and right after she'd gotten another cast removed, she broke her arm again.
"It wasn't even an hour after getting the other cast off," Mason said. "I said, 'We're not celebrating any more birthdays! She's just going to be two for the rest of her life!'"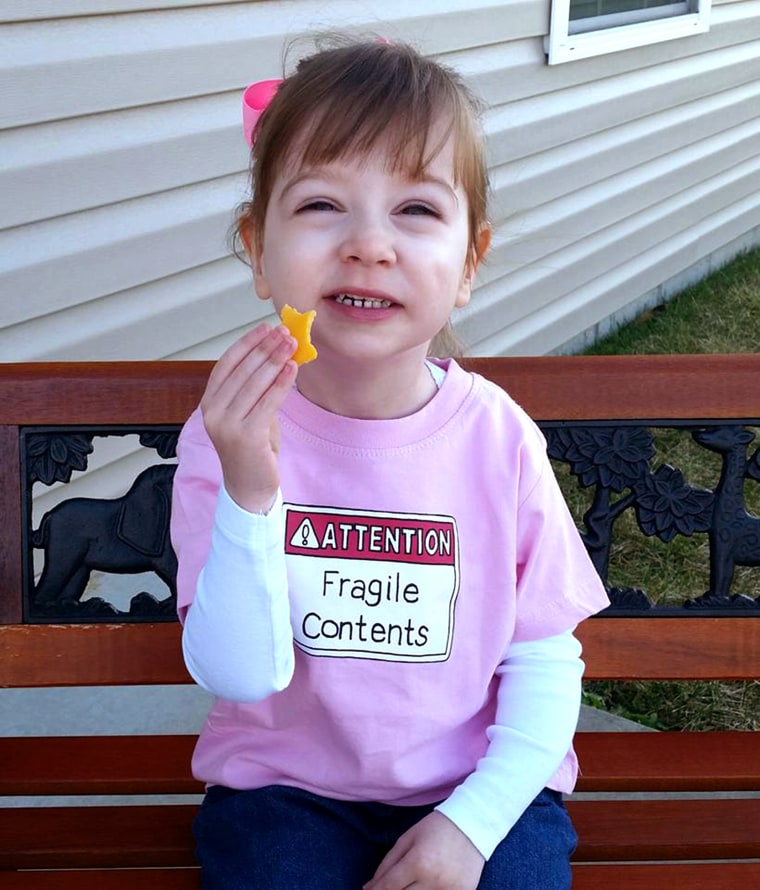 Joking aside, Mason said she's "so excited" for Paige's third birthday.
"I know that terminal children often ask for cards, and I kind of second-guessed this, because Paige isn't terminal, but I thought it would be something sweet to have as a memory when she gets older," she said.
The family also spoke to TODAY last year when a mall Santa's kind gesture for Paige made headlines.
Mason hopes that Paige, who has spent much of her life in some sort of cast, gets a card from every state, and plans to make a giant map so the family can mark where the cards come from at the party.
"We'll see how far it reaches!" she said.