When Sean O'Donnell walked into the national RX Drug Abuse and Heroin Summit in 2018, he didn't intend on doing more than connecting with colleagues and learning more about the field.
O'Donnell had begun using substances at 14 and continued until he was an adult. When he arrived at the conference, representing the Minneapolis-based Steve Rummler Hope Network, he was just a year into his recovery journey.
Also at the summit was Ryan Hampton, an outspoken recovery advocate who told TODAY he was "just getting sober" in 2018. The two men had interacted in the past because of their work in the field of recovery advocacy, but this was their first time in the same room, and for Hampton, it was practically love at first sight.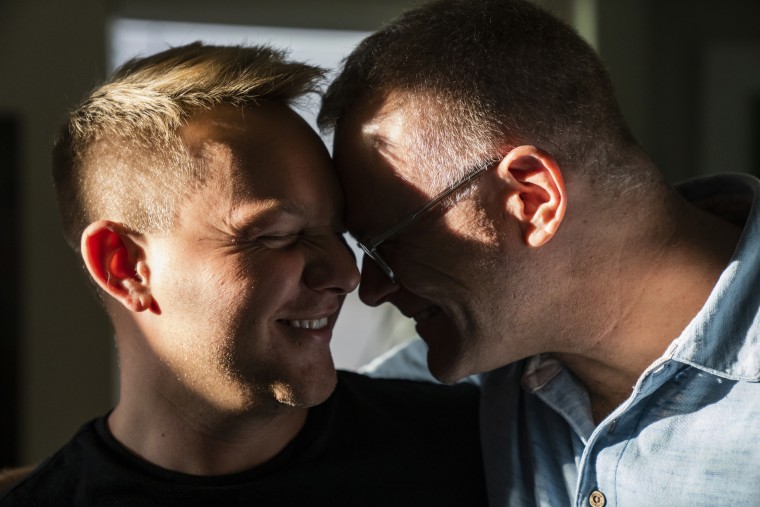 "I saw Sean ... for the first time, and I was like, 'Who is that?'" Hampton recalled. A friend identified O'Donnell, and shortly afterward, Hampton asked him to dinner.
"I don't know if we called it a date, but we went out that night, and he was super shy, and it was super awkward," Hampton said, as both laughed. "We had a good conversation, and I remember leaving that dinner like, 'I got his number, I'm going to try to see if I could turn this into something real.' Throughout that conference, all I could think about was Sean."
The pair wound up going on dates every single night of the conference. However, at the end of the summit, they went back to their respective cities: O'Donnell was in Minneapolis, and Hampton was in Los Angeles, a nearly 2,000 mile trip. That distance didn't keep them apart for long, though.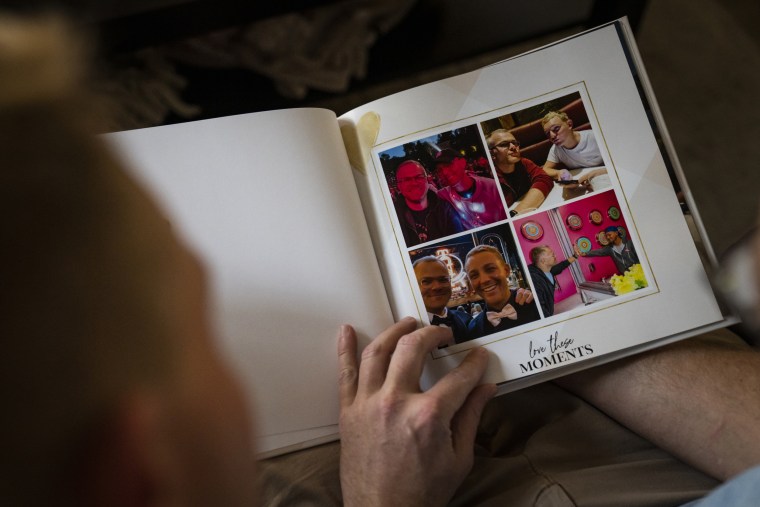 "I got back on a Tuesday, and I got paid from my job on a Thursday, and I called Sean and said, 'Can I come to Minneapolis?'" Hampton recalled.
For the next several months, the two traveled frequently to see each other, and again overlapped at conferences and other industry events. O'Donnell said that the relationship was like nothing he'd known before, since his only other adult relationships had been while he was using drugs.
"This was the first relationship I found since entering my recovery journey, and it was night and day," O'Donnell said. "It was so different, compared to the other relationships I was in."
After a year of long-distance dating, the opportunity arose for O'Donnell to move to Las Vegas and serve as the communications director for a Las Vegas-based recovery organization, meaning that the two would be less than 300 miles apart.
"It was really great, because now, after work on Friday, I could get in my car and make the drive and be in L.A. by midnight, or vice versa, and be able to see Ryan," O'Donnell said. Eventually, the two would move in together in Las Vegas.
For Hampton, who had used heroin for about 10 years before entering treatment in 2014 and becoming fully abstinent from drugs and substances in February 2015, the blossoming relationship helped "motivate" him to continue his sobriety.
"It added a whole new layer of purpose for me. ... These newfound feelings of love and being loved and falling in love were things I'd never felt before," Hampton said. "I remember thinking, 'I'm going to keep doing what I'm doing,' because these new feelings mean something's working here. These were all new experiences for me and my recovery."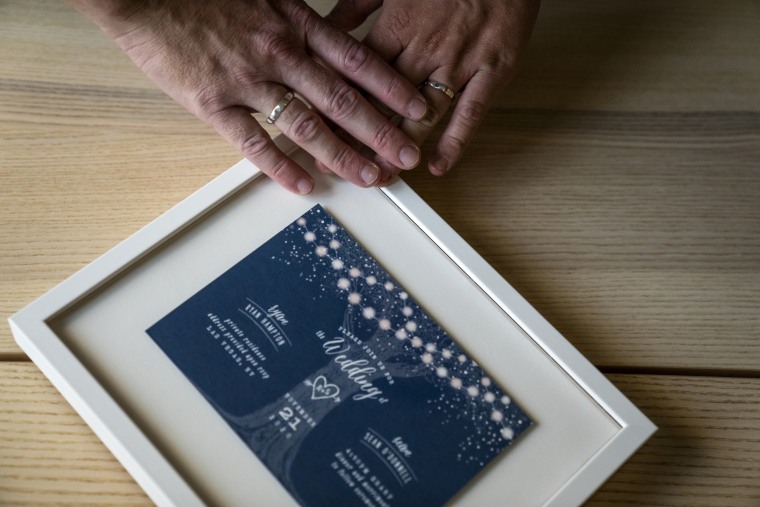 It's impossible to hear the pair talk about their relationship and not think about a common adage: "The opposite of addiction is connection." First uttered by Johan Hari in 2015 during a viral TED Talk, the saying has become popular in recovery programs and harm reduction organizations.
"During my use, there was a lot of superficial relationships with other people and me putting myself and my addiction first, and trying to get whatever I wanted out of other people," O'Donnell said. "In treatment, I was in almost this artificial sober environment, and when I was done ... for a while, I still felt like this outcast, and a lot of that was due to stigma."
When he ran into Hampton, though, things changed.
"Before, I didn't have the tools or the connections with people who genuinely cared about who I was and what I wanted in life. Now I have that in my partner," O'Donnell said. Their relationship has also made it easier to take about the nuts and bolts of their recoveries and sobriety, since they have had similar experiences.
"We hold a lot of values near and dear to our hearts because of our recovery programs. When we do go through hard times where we struggle with past events which were traumatizing, or when I struggle with my mental health, Ryan is always my go-to," O'Donnell said. "We're able to have these conversations and be able to support (each other) in recovery and come from a place of understanding."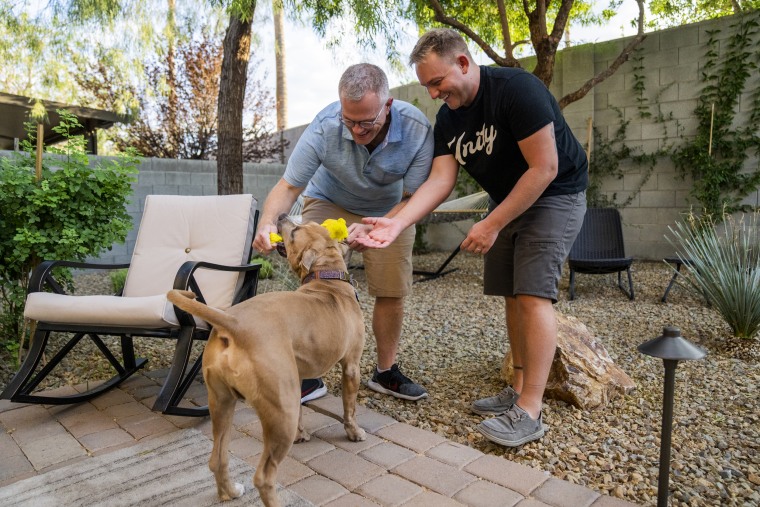 In addition to being able to lean on each other emotionally, Hampton joked that because they both abstain from any use of drugs or alcohol, they have a "24/7 buddy system" for social events where there may be pressure to consume substances.
"At social events, the question always comes up: 'What do you want to drink?' ... And we both don't drink, we're both in recovery, and it makes social situations way less awkward," Hampton said.
He added that being with O'Donnell has helped him find himself amid his recovery journey.
"I had started to develop a baseline of self-esteem and was making positive strides in my life and in my purpose and where I saw my place in this world, but I was still missing this link of truly, really loving myself for who I am, because I had never given true love or received it, apart from my mother and sister and things like that," Hampton said. "Being able to develop this incredible relationship, has helped me understand that I am a lovable person, beyond just my family, and that I am able to be loved and give that love back. ... That was a concept that was foreign to me, before I met Sean."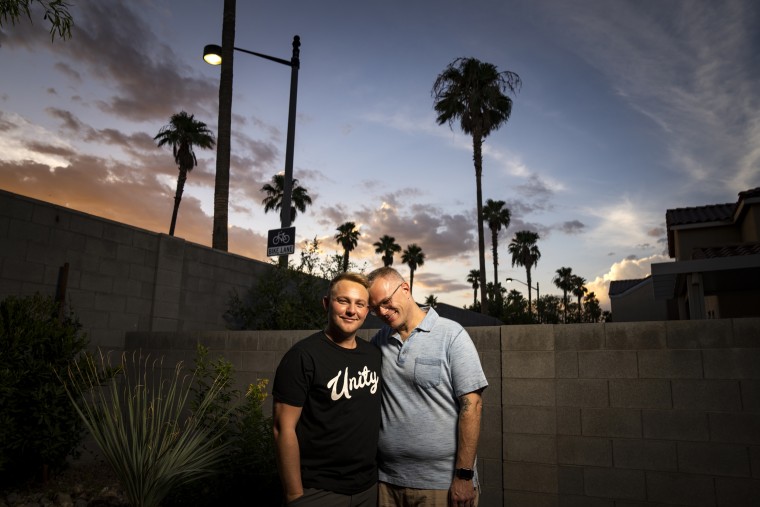 Now, after four years together, the two are finally taking the next step: Hampton proposed to O'Donnell in August 2019, popping the question on a California beach at sunset with their family and close friends in attendance. Originally, their wedding had been set for November 2020, but the coronavirus pandemic made them delay. Now, they're set to tie the knot in March 2023, and neither can wait, with Hampton calling O'Donnell "the love of his life."
"Being able to share our love for each other and also share a love for recovery and recognize the value of our recovery journeys is so unique," he said. "It's huge. I wouldn't have it any other way."