In Oprah Winfrey's mind, there is a concrete number that stands between accepting her body and being unhealthy when she steps on the scale.
Winfrey, 63, spoke to The New York Times Magazine about the specific weight she deems unacceptable for herself. She also discussed her decision to get involved with Weight Watchers in 2015 and her well-chronicled struggles with fluctuating weight over the years.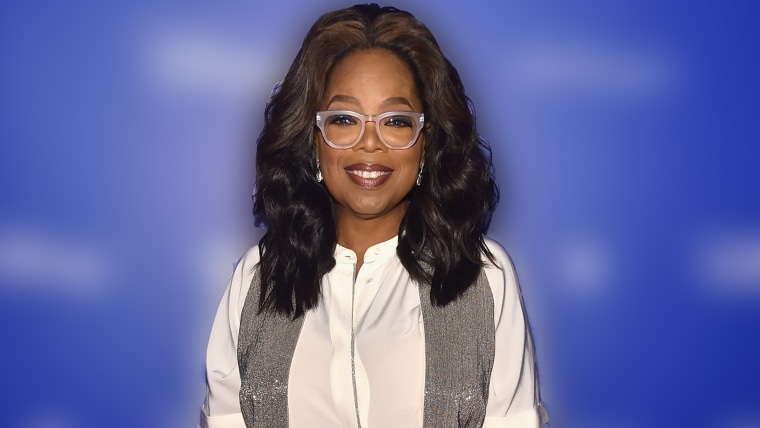 "For your heart to pump, pump, pump, pump, it needs the least amount of weight possible to do that,'' she said. "So all of the people who are saying, 'Oh, I need to accept myself as I am' - I can't accept myself if I'm over 200 pounds, because it's too much work on my heart. It causes high blood pressure for me. It puts me at risk for diabetes, because I have diabetes in my family."
The media mogul told the magazine that she doesn't care if she is ever skinny again because the most important thing to her is feeling like she has control and is more conscious of her eating habits.
"This whole P.C. about accepting yourself as you are - you should, 100 percent," she said. "(Weight Watchers is) a mechanism to keep myself on track that brings a level of consciousness and awareness to my eating. It actually is, for me, mindful eating, because the points are so ingrained now."
Winfrey had famously tried all sorts of diets over the years, many with only temporary success, before she decided to buy a stake in Weight Watchers.
She became the face of the company two years ago, sharing her struggles in a Weight Watchers commercial. She also lost 26 pounds after joining the program, offering up tips to help others looking to drop some weight.
"In the particular moment in time that I got the call, I was desperate: What's going to work?" she said. "I've tried all of the green juices and protein shakes, and let's do a cleanse, and all that stuff. That doesn't work. It doesn't last. What is going to be consistent, keep me conscious and mindful?"
Winfrey also stressed that it's an individual journey when it comes to finding what works.
"The only way you win is to keep looking forward for yourself,'' she said. "What's best for you?"
Follow TODAY.com writer Scott Stump on Twitter.