/ Source: TODAY Contributor
One year ago, I exposed my biggest secret to my friends, family and the world: I was a mom who was addicted to pills. For five years, I doctor-shopped and stole pills to support my addiction to opioids (like Percocet) and benzodiazepines (like Xanax).
In an essay, published by the Washington Post last June, I admitted that I didn't know how to function without pills; worse, I didn't know how to parent without them.
Unexpectedly, my essay went viral, and publications from Cosmopolitan to Babble reached out for follow-up stories. I also filmed a public service announcement for the city of Philadelphia about opioid awareness. Suddenly, it wasn't a carefully curated group of people who knew my secret — it was my neighbors, the parents at my kids' school, my parents' friends, even strangers — everyone knew.
I was terrified. I thought my confession would embarrass my family. I assumed my friendships would crumble. And I braced myself for vicious attacks, online and off.
Thankfully, my worries were unfounded — the response was overwhelmingly positive. I received support. Acceptance. Forgiveness. And, perhaps most surprising and satisfying — I learned some important lessons.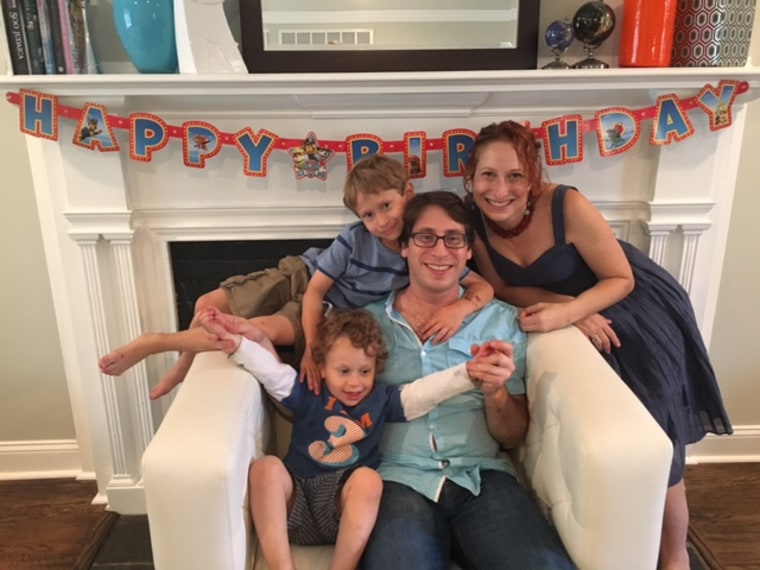 I was not alone.
Over 100 women have reached out to me, all saying the same thing: I thought I was the only one. Although they differed in many ways — some women were mothers, some weren't; some women had been sober for years, some were still grappling with addiction — they contacted me on Facebook, Twitter, Instagram or email to thank me for sharing what was also their story.
Being a woman or a mother doesn't preclude someone from becoming an addict. Addiction crosses socio-economic, race, age, sexuality and gender lines; there is no immunity from the disease.
I found support from other addicts or recovering addicts.
Not a week goes by without a new message from a woman affected by addiction. If you're addicted to pills, even if you're a woman or a mom with an addiction, you aren't alone. I have started a secret Facebook group comprised of moms who are struggling with or overcoming addiction of any kind. If you would like to join it, please email me and I'll add you.
I learned not to fear judgment.
Mothers are held to a higher standard than any other group in our society. Due to the "mommy wars," we are judged for nearly every way we parent — from things like what we feed our children, how we limit screen time and even when our kids go to bed. How would people react when they learned that I, a mother, didn't merely take an occasional pill, but needed pills to get through the day?
But the backlash didn't happen. The response was almost universally positive. Instead of branding me a thief or a liar, people called me brave and inspirational. Instead of dwelling on my mistakes, people applauded my ability to get help and my courage in stepping forward. I assumed I would be berated for losing my fight against addiction for years; it was an unexpected relief to have my honesty and resilience celebrated instead.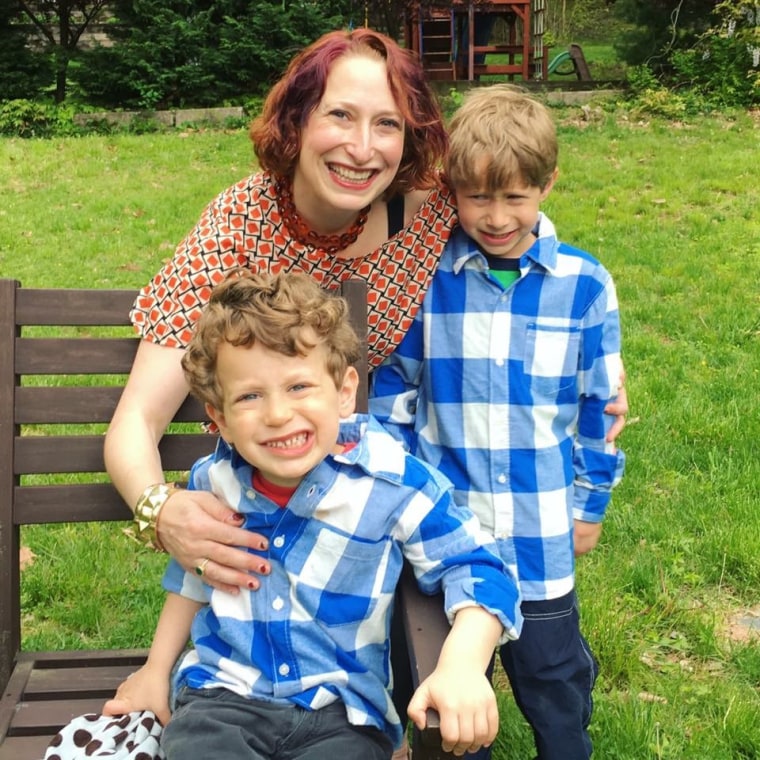 The positives far outweighed the negatives.
One of my friends decided to end our friendship and that's OK. She was the exception, not the norm. Several commenters online hurled insults at me. They wrote that I had neglected my children. They also wrote that I was still an addict (just a different kind) since I now take Prozac and other non-addictive drugs prescribed by my psychiatrist for anxiety and depression.
But no one attacked me, online or off. No one pursued me via social media or demanded my kids be removed from my care, which was my biggest fear.
I realized I'm stronger than I thought.
Having the support of hundreds of people — people I knew in real life and online — helped me believe in myself. It allowed me to realize I had accomplished an extraordinary task.
I didn't think of myself as inspirational until women told me I was the reason they knew they could also achieve sobriety. I didn't consider my experience impressive until an old friend contacted me nearly a decade after we last spoke to tell me he was proud of me and admired my courage and honesty.
I learned that telling the truth holds you accountable.
I can't lie anymore. I can never again ask another friend for a Percocet or Vicodin — they know I would be asking for far more nefarious reasons than just bad cramps or a muscle spasm.
The past year has been incredibly rewarding. I learned that telling the truth is the ultimate powerful act. I am liberated. My biggest secret no longer has the power to embarrass or shame me, let alone ruin my life. The truth has absolutely set me free. By reclaiming my experience, I have the power, not it.
There were many times in my life that living without opioids seemed like an impossibility. And not only did I overcome my addiction, I have remained opioid-free.
I am strong. I am brave. I am a mom. And I am no longer addicted to pills.
To read more from Jen Simon, follow her on Facebook, Instagram or Twitter.