Eric Graise will gladly wow you with his very impressive array of dazzling dance moves.
The Atlanta native, whose legs were amputated when he was a child due to missing fibula bones, doesn't want your pity, however. So keep all those feelings in check when talking to the performer, who's starring in the YouTube Red Original Series, "Step Up: High Water."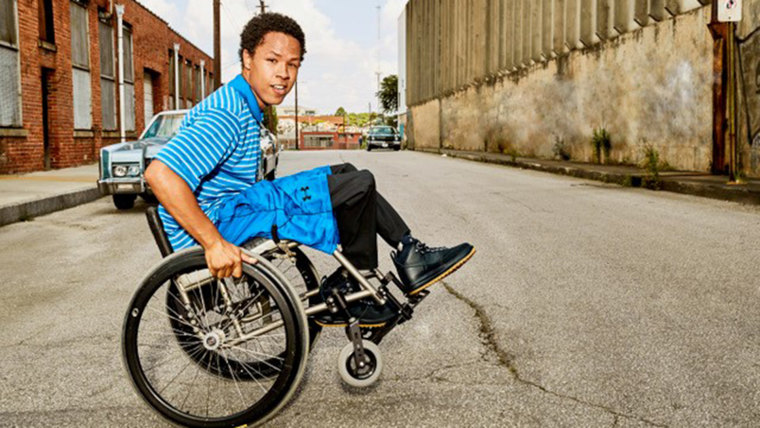 The role is a dream come true.
"When you look out into the world and don't see people who reflect your life and your abilities, it's tough," he tells Megyn Kelly TODAY. "You don't see us reflected in Hollywood."
Whatever you do, please don't call Graise an inspiration.
"Honestly, I struggle with that," he says.
Sure, people tell him they love his work. But, says Graise, "I am not the only disabled person doing this. I am not the only one out there. But when they say things like 'I am inspiring,' I try to steer away from that."
Why, you ask? His answer makes all the sense in the world.
"Because what they are usually really saying is, 'If you can do that, then I have no excuse.' It is more about them, not me. And it diminishes all of my hard work. You can do anything if you work hard. I really worked hard to get here. It's not about my disability."
To Graise, it's not about empty compliments. It's about giving roles to disabled actors, instead of casting able-bodied thesps in films and on TV.
"We need to be more inclusive. You need to see people with disabilities reflected everywhere, but especially in the arts and entertainment," he says.