/ Source: TODAY Contributor
Remember when you were a kid — maybe learning to walk — and the moment you took your first step, a parental figure said "good for you"?
Or perhaps, you heard those words when you won a race in gym class? Maybe the day you earned an A on that test? Well, the "good for you" phrase seems to have taken on new meaning a handful of decades later.
At a baby shower luncheon in an upscale Manhattan eatery, I asked my girlfriend to pass the pasta. She lifted the heavy bowl of pappardelle and mushrooms, and set it down next to me.
You can imagine my surprise when she said, "Seconds? Good for you!"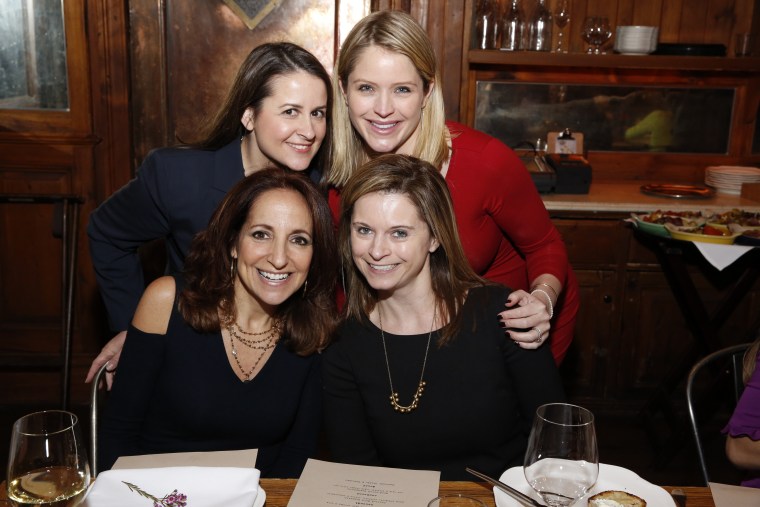 I was thinking: 'what is that supposed to mean' when another one of our girlfriends said out loud, "You don't say 'good for you' to someone who asks you to pass a plate. That's just bad manners."
With a forkful of pasta in my mouth, I chimed in "Yeah!"
I don't consider myself a svelte person, but I am definitely not morbidly obese either. I'm 5'2" and 119 pounds. In the morning, before I wash my hair, I weigh myself — a constant reminder that I'm not breaking the scale.
RELATED: 'Just go for it': 4 tips about self-acceptance from 'Big Gal Yoga'
Sure, my cholesterol is a little high and I'm not exactly 26 anymore, but I was hungry and I didn't know when I was going to see food again that day.
A little later, the baby mama's cake came out. It was a divine chocolate layer cake with a chocolate whipped cream frosting. The slices were slim, after all, this is trendy New York and who dare take more than a whiff of a dessert?
Me. That's who.
And lucky for me, the shower guest siting directly across from me had to make a quick exit! The servers never noticed her swift departure, and so, a thin slice was set for her.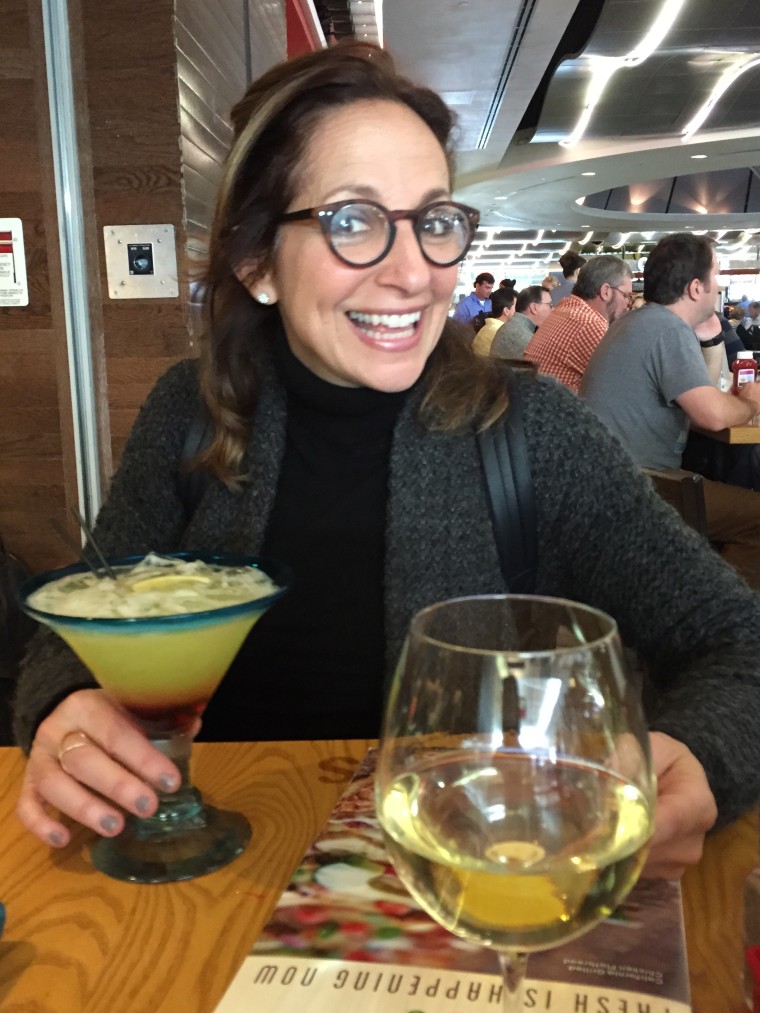 Well, you know what they say... sugar begets sugar! When I polished off my little plate, I was left wanting more. I didn't think anything of swapping the plate that sat calling my name. I did everything but lick the dessert plate.
As I did this, and mind you, I wasn't trying to hide anything, another friend who had sat down with us said... that's right... those 3 little words... "good for you".
RELATED: These healthy blueberry oat bars are a great low-sugar treat
I didn't let that stop me from enjoying every last crumb, but I did look at my girlfriend in a way that caused her to come to her own defense. She promised she didn't mean it "that way".
She attempted to persuade me it's because I can eat "like that" AND still look the way I do. I finished my cake and returned to work, fulfilled.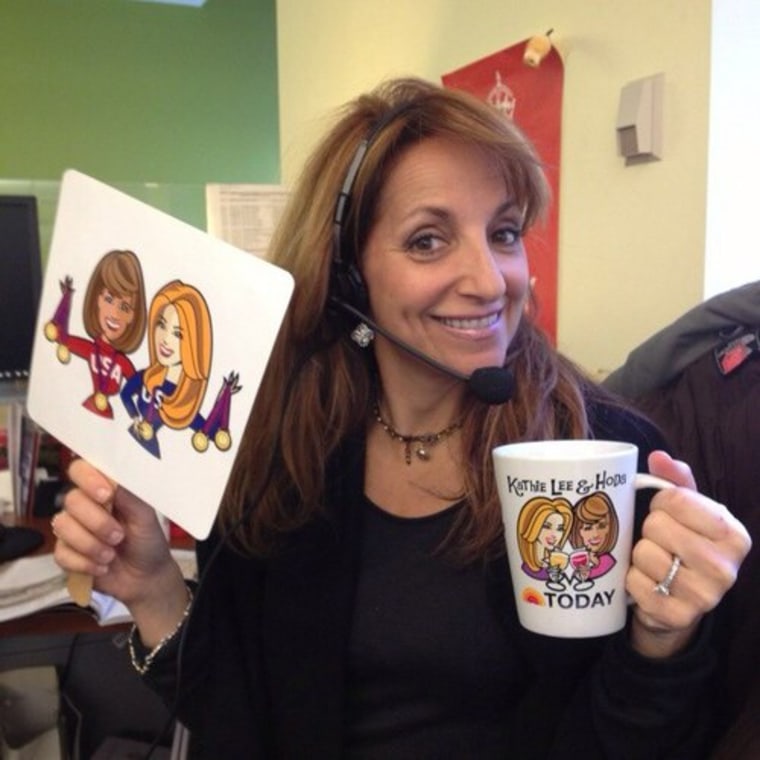 The next day was extremely stressful. I work early — my day begins at about 4:45 am. Well, I wake up at 4:45 am, but my day really begins the moment I'm slapped in the face with 15 degree temperatures, about an hour later on my way to the bus.
There's not much time for breakfast in the morning, so if I don't sneak something in before air, I normally go about six hours without nourishment to fuel my brain. On this particular morning, the Jenner girls were joining us and they came with an entourage that could fill a county. It was quite the scene.
RELATED: Kendall and Kylie Jenner give TODAY a look at their new fashion line
By the time we got to the close of the show, I thought I was going to wipe out in hunger. During a commercial, I ran to the green room for something quick to eat. All that sat there was an old mini cheese danish — not ideal, but it would keep the crew from having to sweep me off the studio floor.
Paid Content
Feb. 9, 2016
00:51
I returned to the studio when my dear friend looked at me and said... "Jojo,what are you eating?"
I looked her in the eye and said, 'a big fat cheese danish' (really it was the size of a strawberry on steroids), but I know a leaf of lettuce is a treat for her. And then it happened... not 24 hours later... "Jojo, good for you!"
I threw the cheese danish down and blurted loudly, "What is that supposed to mean?! Is that supposed to make me feel good or bad? Which one is it?"
For days, I couldn't put anything in my mouth without thinking... 'good for me!?' — What does that mean?!
RELATED: Amy Schumer gets emotional talking about body image, empowerment on TODAY
I've come the conclusion — good for me! That's right. I'm not hurting anyone. In fact, I'm helping to create less waste in the world!
And, by the way, I'm enjoying myself while I'm doing it so that's right... good for me! Good for me for enjoying every last morsel on my plate and not caring that my thighs will grow an inch wider.
Good for me that I enjoy and obsess in private about the junk I eat. Good for me that I'm not ashamed to ask for the pasta, or swap a plate. Good for me that I wouldn't say anything to you if you want to take a fork to the Entenmann's box. I say: good for us!
Joanne LaMarca Mathisen is senior producer of Kathie Lee & Hoda