Lindsay Norris walks miles every day in her job caring for cancer patients. But the Kansas nurse never walked a mile in their shoes until after getting a cancer diagnosis herself.
Now she understands all their grief, rage, panic and confusion in a way she never could before.
"Dear every cancer patient I ever took care of, I'm sorry. I didn't get it," she wrote in a powerful blog post about a month into her treatment for Stage III colorectal adenocarcinoma.
"I didn't get what it felt like to actually hear the words," she continued. "I've been in on countless diagnoses conversations and even had to give the news myself on plenty of occasions, but being the person the doctor is talking about is surreal."
Norris, 33, said she also didn't truly recognize how difficult it is to wait — for everything.
"It's literally the worst part. The diagnosis process takes forever. The different consults, the biopsies, the exams and procedures ... and the scans. Ugh, the scans," she wrote in the post, which has since gone viral.
"Knowing the cancer is there and knowing you're not doing anything to treat is yet is an awful, helpless feeling. I'm sorry. I didn't get it."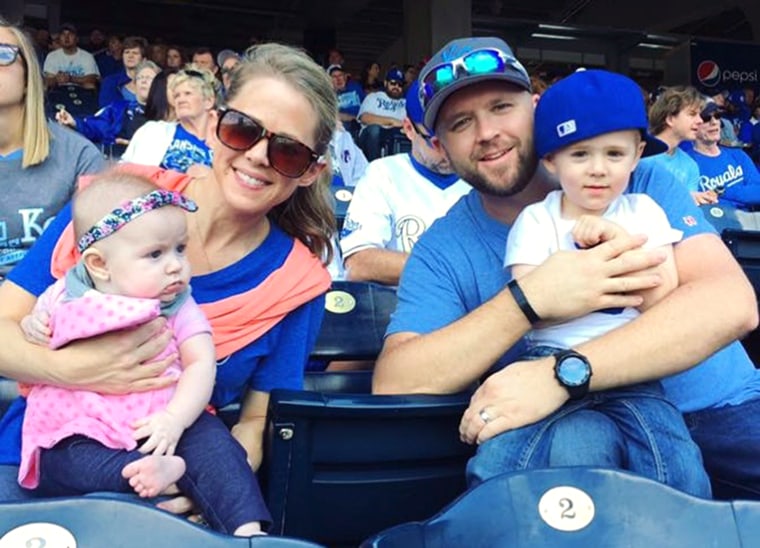 Norris was diagnosed late September after following up on numerous symptoms she previously attributed to her second pregnancy. She gave birth to a daughter in April but the gastrointestinal problems, hemorrhoids and what she thought was nerve pain failed to resolve themselves months later.
Norris, who also has a 3-year-old son, said she simply intended to share her blog post with friends, particularly her colleagues, to share deeper insight into what their patients experience.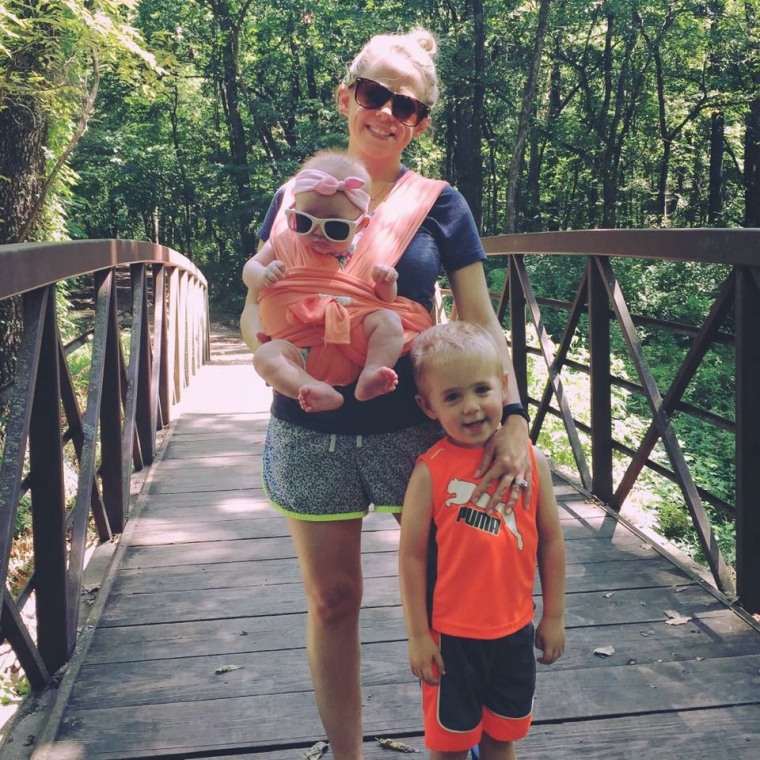 But ever since she received her diagnosis, Norris especially wanted to reach out to the hundreds of patients she has worked with over the years.
"My patients were pretty much one of the first thing my mind went to. It was like, 'Wow. This is what I've been helping them through. This is what it actually feels like,'" she told TODAY.
RELATED: 75-year-old man with cancer completes 100th marathon
Norris underwent a daily regimen of radiation and oral chemotherapy for the past five and a half weeks. She finished her last radiation treatment Dec. 1. She is scheduled in January to undergo surgery, which will be followed by at least four months of traditional chemotherapy.
In her blog post, Norris expressed the most regret about failing to talk to her patients more about their children.
"I should've talked to you more about them — and not just in terms of lifting restrictions or germs," she wrote. "You worried about how this was going to affect them. You worried about not being able to keep up with them or care for them properly on your bad days. You worried they'd be scarred and confused. You worried about leaving them. I'm sorry. I didn't get it."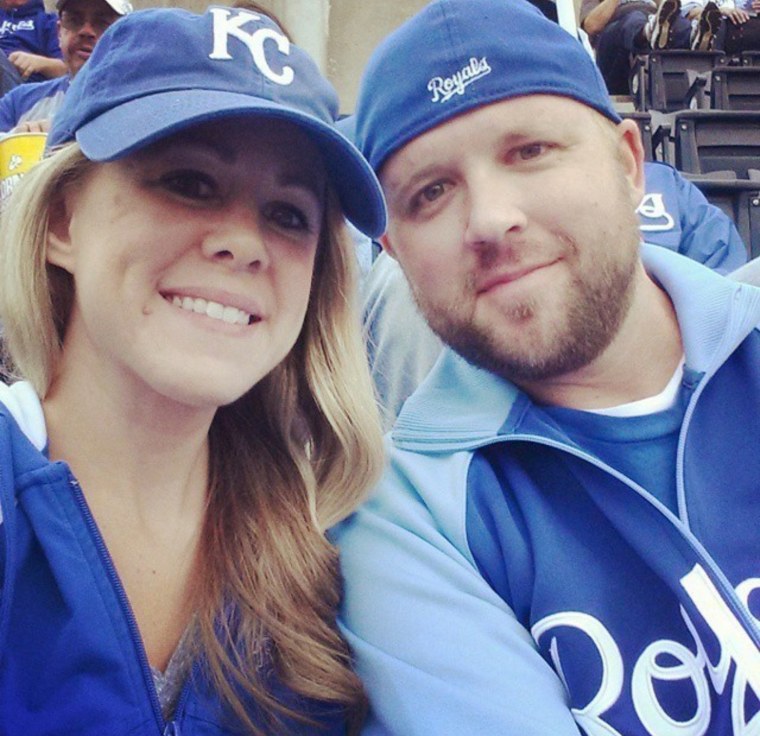 Norris credits her husband, Camden, for being "truly a rock" and picking up the childcare and meal tasks that she has become too tired to help with. She continues to work in the hospital but her responsibilities have changed to a less strenuous role.
RELATED: Neighbors decorate homes early to honor woman with cancer's wish
Although she always considered herself an empathetic and compassionate person, Norris said she has felt a shift in herself since being diagnosed with cancer.
"I feel more patient at work. Not rushing anyone through a conversation," she told TODAY. "I may be a little more sensitive if someone doesn't catch onto something, or if they're not understanding one aspect of the treatment. I just pick up a little more."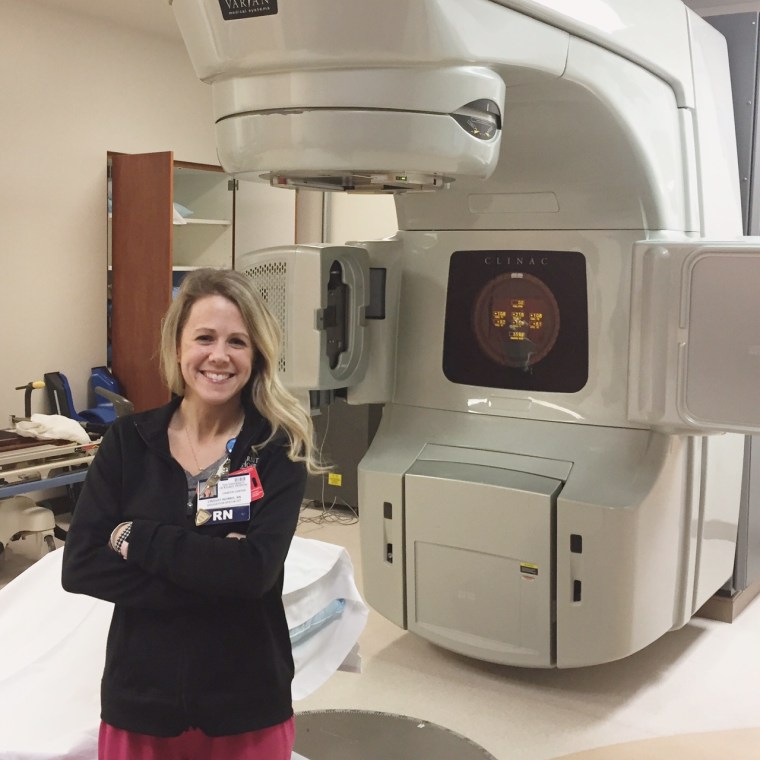 Norris said she didn't expect her essay to go viral but is grateful her words have touched so many hearts.
"It has been super humbling," she said. "It's definitely been a wonderful distraction for me through my treatments, and it's made me feel like I can do a little bit extra. Nurses always want to do something to help."
But she also said the overwhelming feedback she has received has been a mixed blessing.
"It's exciting to see that so many people can relate to what I said, but it's also unfortunate," she said.