Sometimes unsolicited advice is actually a good thing — it may have saved Australian Olympic swimmer Mackenzie "Mack" Horton's life.
This week, Horton, 20, shared an image on Instagram with a bandage over his chest.
"Shout out to the person that emailed the swim team doctor and told me to get my mole checked out. Good call. Very good call," he wrote, while giving the camera a thumbs up.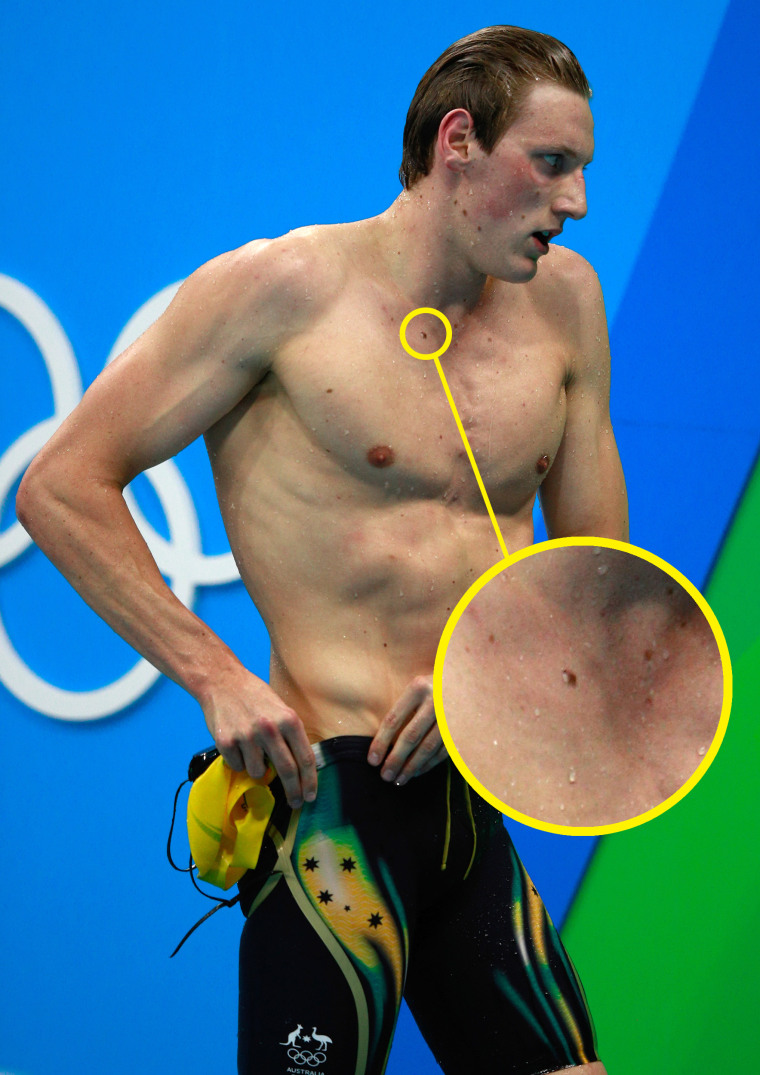 RELATED: Newlywed dies after muscle pain turns out to be skin cancer
Horton's guardian angel may have spotted the suspicious mole while he competed in the Olympic Games in Rio, where he took home a gold medal for the 400-meter freestyle.
According to the American Academy of Dermatology, skin cancer is the most common cancer in the U.S. and it's estimated that one in five Americans will develop skin cancer in their lifetime.
RELATED: Melanoma or a mole? The ABCs of skin cancer
Skin cancer warning signs include superficial mole changes like size, shape and color. If you notice any new spots or any changes in moles on your body, you should visit a board-certified dermatologist to get it checked out. For more information on skin cancer and what you can do to prevent it, please visit the American Academy of Dermatology or the Skin Cancer Foundation.