Former U.S. national soccer star Lauren Holiday has shared the first image of herself after having brain surgery last fall as part of an emotional Mother's Day tribute.
"I have been hiding myself from a camera for the past 7 months," the two-time Olympic gold medalist wrote on Instagram in a photo that showed her wearing an eye patch. "I didn't want anyone to see my paralyzed face, my eye that is now crossed, the bald spots from radiation & my half shaved head. Granted you can't see any of those things in this picture, just a patch ... it's a huge step."
Holiday, 29, was six months pregnant when doctors discovered a benign tumor, on the right side of her brain, had been the source of her severe headaches.
Holiday was induced into an early labor two months later in September and delivered a healthy daughter, Jrue Tyler Holiday. (Her husband, Jrue Holiday, is a pro basketball player for the New Orleans Pelicans.)
A month later, she underwent surgery to remove the tumor.
Wearing a "girl power" t-shirt, Holiday said in her Instagram post that Mother's Day has reminded her of the incredible strength of women.
"The resilience of our bodies, the power of our minds, the ability to put other humans fully before ourselves, our compassionate hearts but most of all our undying love for our families, our friends and our precious babies," she said.
She went on to explain how she spent the day admiring all the women she encountered in the community.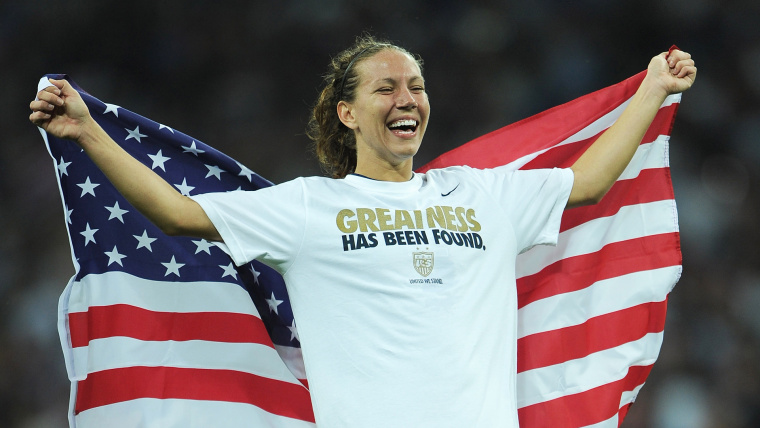 "I am so proud to be a daughter, a sister, an aunt, a wife and most of all a mother. Happy Mother's Day to all the Mamas, Mamas-to-be and future mamas! You are beautiful. You are ridiculously strong. But most of all you are loved. So very loved."
RELATED:
Surgeon removes inoperable brain tumor from young mom
Comedian Jim Gaffigan reveals his wife had surgery for brain tumor