This week, U.S. Olympic swimmer Allison Schmitt, 26, added a new silver medal to her ever-growing pile, after finishing second in the women's 4X100m freestyle relay. Last year, she won four gold medals at the Pan American Games.
WATCH On NBCOlympics.com: Schmitt perseveres through struggles in and out of pool
To the rest of the world, it seemed like Schmitt was back at the top of her game — literally and figuratively. But today, the Olympic star is speaking out about her struggle with depression.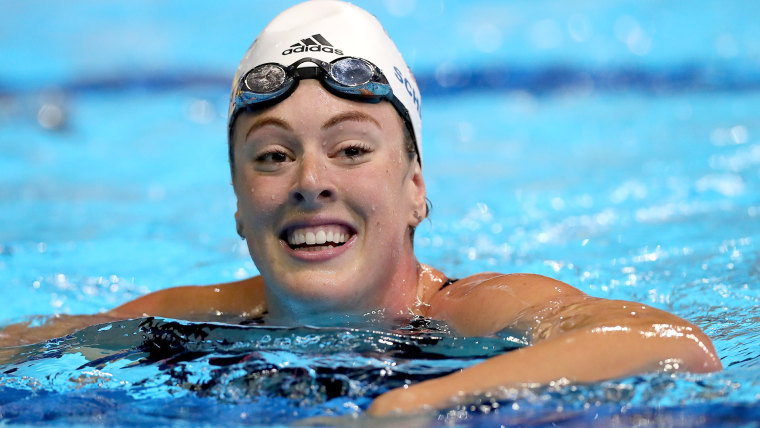 "When I woke up in the morning, I would look forward to going back to bed. As soon as my alarm went off, I knew that it's time for practice. But my thoughts were, 'Okay when can I get back into bed," Schmitt told TODAY's Jenna Bush Hager.
According to National Institute of Mental Health, depression is one of the most common mental disorders in the U.S. And according to the Anxiety and Depression Association of America, at any point in time, three to five percent of adults suffer from serious depression.
Schmitt's struggle nearly ended her swimming career.
RELATED: US gymnasts reveal the sweet reason they chose the nickname 'Final Five'
"I was failing every time I dove into the pool...A place that I loved, a sport that I loved. (I would) dive in every time and fail, what I thought was failing. I didn't know what else to do," she said.
In early 2015, she started seeing a psychologist, but it was the beginning of a very difficult and emotional year. That May, her first cousin committed suicide — at just 17-years-old. Schmitt said her cousin had everything going for her, she had just come back from visiting a Division 1 school.
RELATED: How many medals has the U.S. won? Find out!
"If there was one thing I could say, is — if I knew and [could] help her and let her know that there was a light at the end of the tunnel," Schmitt said.
Schmitt's teammate and longtime friend Michael Phelps knew she was going through a tough time and tried to lend his support.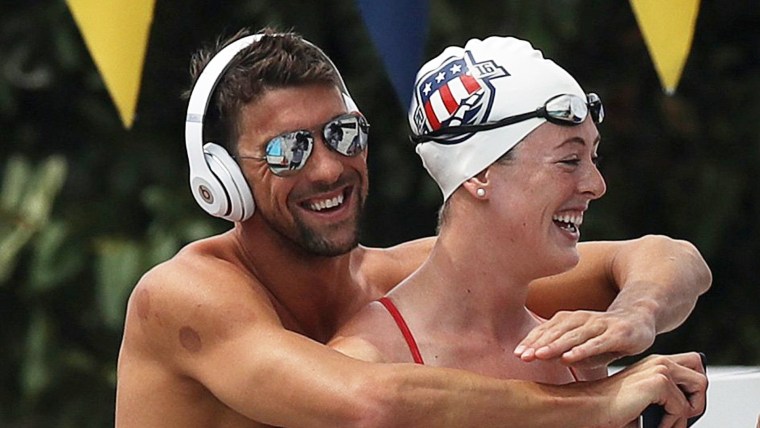 "When you're in a place like that, you just kind of continue going into a dark hole," Phelps said. "I didn't want to see her go through some of the things I went through."
After realizing she couldn't go through it alone, and with the support of friends, family and her coach Bob Bowman, Schmitt was determined: She and Bowman made an agreement to take things day by day — which made Rio possible. Now she's going home with a silver medal.
"I don't think there's anything to prove," Schmitt said. "What I care about is myself and the people around me, my close circle of friends and family. So if I can make them proud, if I can stand up there and finish Rio proudly, that is what will make me happy. That is what will cap off the past four years."