Olivia Newton-John is opening up about her cancer diagnosis — and sharing a secret about her health she's kept from fans for more than five years.
The beloved "Grease" star revealed during an interview with Australia's "Sunday Night" that the cancer she's been coping with since 2017 is her third round with the disease — and not her second, as she originally led fans to believe.
During the interview, which aired Sunday, the Australian superstar, who turns 70 on Sept. 26, got candid about how she's been feeling since being told last year she had cancer at the base of her spine.
"I don't go there," Newton-John said about being scared. "I'd be lying if I said I never go there. There are moments. I'm human ... But my husband (John Easterling) is always there and he's always there to support me. I believe I will win over it."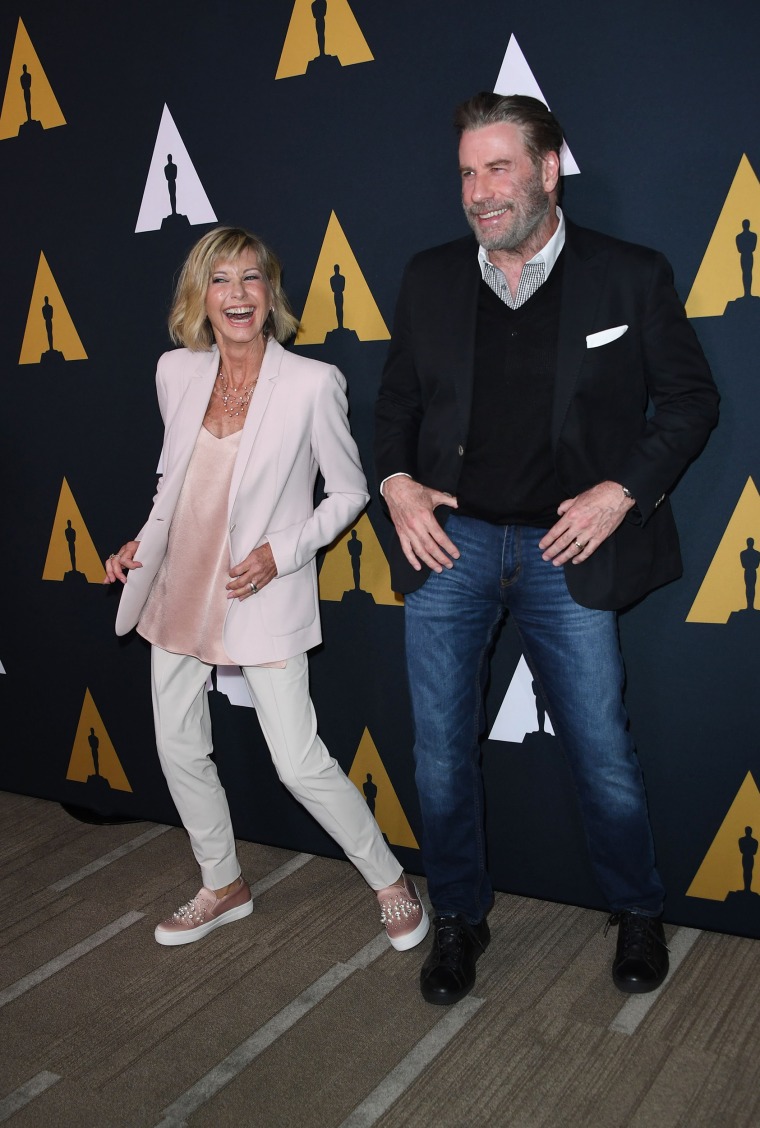 The singer and actress was first diagnosed with breast cancer in 1992. After she recovered, she became an outspoken advocate for breast cancer screenings, and later had a cancer center named after her in Melbourne, Australia, the Olivia Newton-John Cancer Wellness Research Center.
During Sunday night's interview, Newton-John revealed for the first time that she'd been diagnosed with breast cancer again in 2013, after discovering a lump in her shoulder.
Newton-John chose to keep the diagnosis — which came 21 years after she thought she'd beaten the disease — a secret.
"The first time I talked about it," she said in the interview. "The second time I thought, 'I don't really need to share this. It's not something I need to share with people. It's my life'. I just decided to keep it to myself."
Though the tumor in her shoulder gradually grew smaller, unbeknownst to the star, the cancer continued spreading. When the tumor in her lower back was discovered last year, Newton-John bravely shared the news.
"I'm one of millions this fight — I shouldn't say 'fight' — this journey," she said during Sunday's interview. "I see it as part of my mission."
While she's undergone radiation and has been exploring dietary changes and other natural treatments for her cancer, Newton-John said she stays mentally healthy by keeping a positive outlook and focusing on things other than herself.
"There are people out there doing much worse than me," she shared. "I'm a very privileged person and I'm very aware of that. I live in this beautiful place. I have a wonderful husband ... I have an incredible career. I have nothing really to complain about."