When Olivia Newton-John first learned she had breast cancer 25 years ago, she received chemotherapy for her body, but had trouble finding treatment to help settle her mind.
That's why she went on to create the Olivia Newton-John Cancer Wellness & Research Centre in her native Melbourne, Australia. The facility played a critical role this year when the pop music icon learned the cancer had returned, spreading to her lower back.
As part of TODAY's month-long "Pink Power" series to raise breast cancer awareness, correspondent Natalie Morales headed there to visit Newton-John at the center she calls "my home away from home."
"When I went through cancer the first time, I did chemotherapy, even though I was very afraid of doing it. But I also did a lot of supportive things for myself," the singer told TODAY. "To have a place that supports the people that are going through it and their families is my dream. It's here. And I'm so thrilled."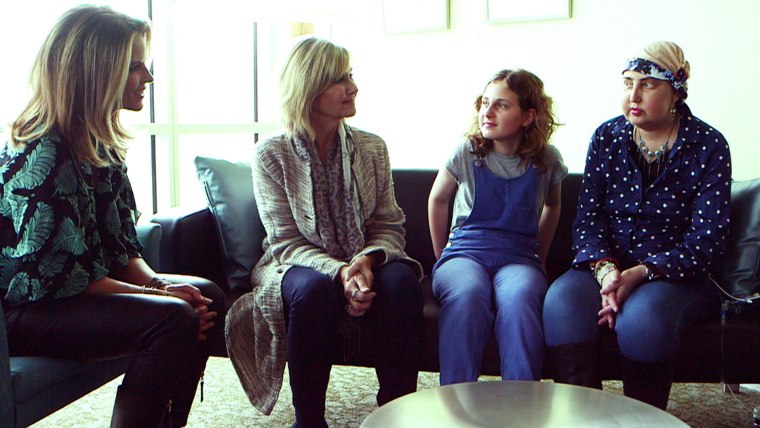 The facility's core philosophy is to treat the patient's mind as much as the person's body. In addition to helping hundreds of patients with care and therapy, the staff also researches groundbreaking treatments on pain management, conducting up to 200 trials at any given time.
"It's not just about administering treatment. It's about caring for the whole person, about understanding their emotional needs, their physical needs, their spiritual needs, and supporting them through the journey," said Dr. Jonathan Cebon, the center's medical director. "The journey can be very traumatic."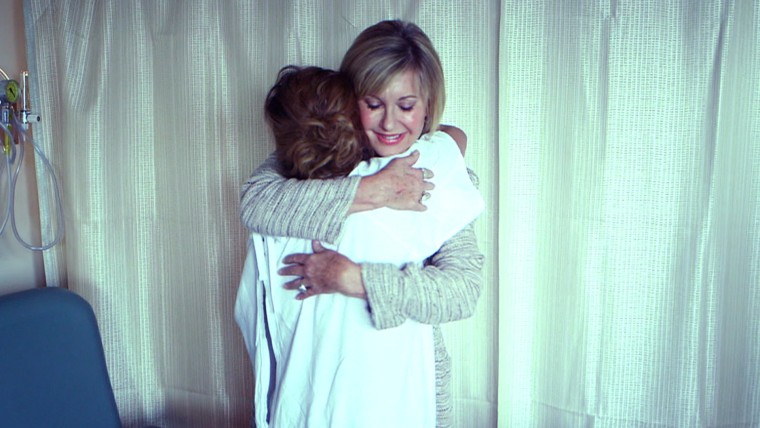 In May, Newton-John postponed her North American tour after learning the breast cancer she thought she had beaten 25 years earlier had returned. This time, the cancer had metastasized to her sacrum. But the singer felt different battling her second round with cancer.
"I think it's not as frightening, you know? I've had a wonderful life. And so I'm not as freaked out as I was when I had a young child," she said. "I went through radiation. I didn't the first time. So now I know what that's like. So when I talk to a patient that's going through that, I understand what it means."
She added: "I have a kind of comprehensive view of the different stages of going through cancer and also to support them and say, 'I got through it. You can'."