With all the obsession over smooth faces, perfect skin and youthful figures in advertising and media, you might think young people would be happiest with their looks.
But it turns out older Americans feel best about their physical appearance, a new Gallup poll has found.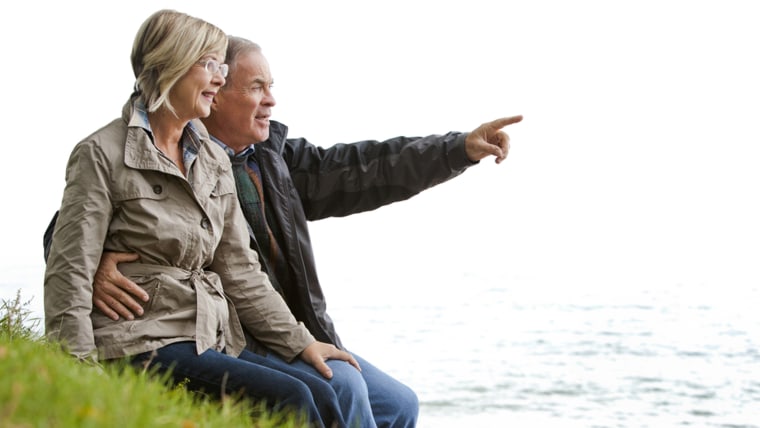 Two-thirds of Americans aged 65 and older said they always feel good about their looks, compared to 61 percent of 18-34-year-olds. Middle-aged people were the least likely to express satisfaction, with 54 percent feeling good about their appearance.
Experts weren't surprised by the results.
"With age you gain less investment in what the media declares. Your identity is more established. You have the wisdom of years to put to what really matters to you," said Dr. Gail Saltz, a New York City psychiatrist and TODAY contributor.
"That gives a perspective to the importance of the bikini body… (you don't have) the naiveté to believe that if your body looked like X, then your life would be all the things you see in the magazines."
She noted the middle-aged group of 35- to 64-year-olds may be least happy about their looks because mid-life is when lots of stresses come together, including raising children, keeping careers going and caring for elderly parents, which may affect body image.
Overall, more than half of Americans, or 58 percent, said that they always felt good about their looks. But men were more likely to appreciate their physical appearance than women in almost every age group, though that margin narrowed as both sexes got older. (Women over 85 were actually slightly more confident than men their age.)
"That's not surprising at all. Women are held — or think they're held via the media — to a much higher standard," Saltz said. A recent TODAY survey found women spend two weeks a year on their appearance.
Race was a factor in the results, too. More than two-thirds of blacks (68 percent) and Hispanics (67 percent) said they were happy with their looks, compared with 55 percent of whites and 62 percent of Asians.
The poll was based on more than 80,000 interviews with U.S. adults from Jan. 1-June 23, 2014.