An Ohio plastic surgeon known on Tik Tok as "Doctor Roxy" who livestreamed parts of procedures on the social media platform and accused of botching the surgeries of three patients, was stripped of her medical license on Wednesday.
The State Medical Board of Ohio voted to permanently revoke Dr. Katharine Grawe's license, and issued her a fine of $4,500 "based on her failure to meet standard of care," the board's spokesperson said in a statement.
Grawe, who raked in over 825,000 followers and 14.6 million likes on her posts, will no longer be able to practice medicine and surgery in the state.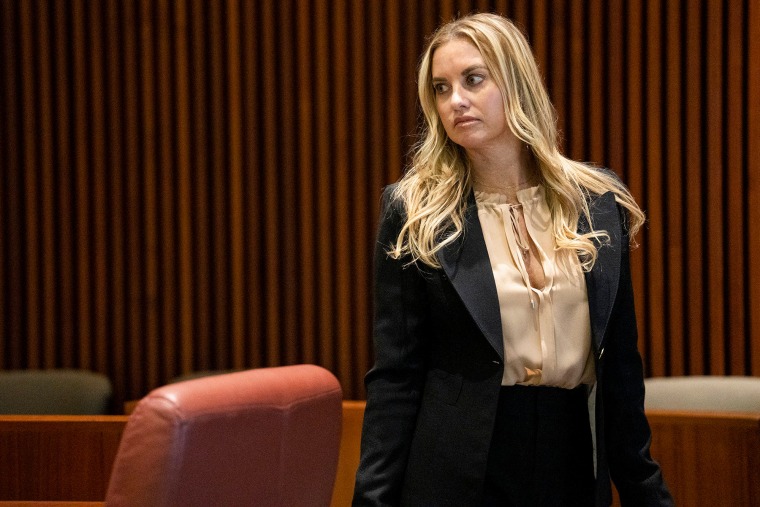 "It is the responsibility of the State Medical Board of Ohio to protect the public through the regulation of licensed medical practitioners," the board said. "The board accepts this responsibility and carefully reviews all presented evidence before making a formal decision."
The order will be effective "upon mailing of the final documents."
At Wednesday's hearing, Grawe spoke before the board.
"Sometimes I did silly or fun videos simply to make people smile in this world which is often negative and difficult to navigate," WCMH of Columbus reported.
The board was unswayed in making their decision.
"Dr. Roxy claims that this will change her life forever. Well, she has single-handedly forever changed the lives of at least three people." Dr. Jonathan Feibel, a member of the board, said at the hearing.
The decision comes seven months after Grawe's license was suspended on Nov. 18.
In the suspension order, the Board wrote that based on their review of her case there was "clear and convincing evidence" that she violated regulations.
"Dr. Grawe's continued practice presents a danger of immediate and serious harm to the public," the order documents said.
A notice of summary suspension dated Nov. 18 said that Grawe had been cautioned regarding her social media use in October 2018 and again in September 2021.
The board pointed to three patients who Grawe "inappropriately treated" during procedures at her practice, Roxy Plastic Surgery in Powell, about 18 miles northwest of Columbus, from May 2020 through March 2022. Those patients suffered severe complications after the procedures.
One patient, who received a liposuction of the abdomen and arms and a "Brazilian Butt Lift" on March 21, 2022, had part of the procedure broadcasted on social media, the notice of summary suspension said.
"While looking at the camera and speaking to the camera, you were engaged in liposuction of Patient 1's abdomen," the board documents said. "Despite liposuction being a blind surgery that requires awareness of the tip of the cannula to avoid injury, your attention to the camera meant at those moments you were not looking at the patient or palpating the location of the tip of the cannula." A cannula is a surgical instrument.
That patient was transferred to another hospital on March 28, 2022 and was found to have "perforated small bowel and necrotizing soft tissue infection" and required "a prolonged stay" to recover.  
Grawe has the ability to appeal the board's decision. NBC News has reached out to Grawe and her lawyer for comment.
Her TikTok and Instagram accounts are now private.
The board's decision was praised by former patient Mary Jenkins, who sued Grawe in 2019 after the tissue of her breast reconstruction died.
"It will never go away because every time we look down, we see a scar and we will always remember," Jenkins said, WCMH reported.
In Jenkins' civil case, she filed a lawsuit in 2014 and in 2016 won a $358,000 jury verdict against Grawe which found that the surgeon was negligent in her "failure to diagnose and treat the complication," Jenkins had in her procedure, The Columbus Dispatch reported. 
This article first appeared on NBCNews.com.