At 80 years old, Kay and Joe O'Regan have never been more in love — or in better shape.
Their feelings for each other were apparent as ever when crossing the finish line, hand in hand, at the Cork City Marathon in Ireland on June 6.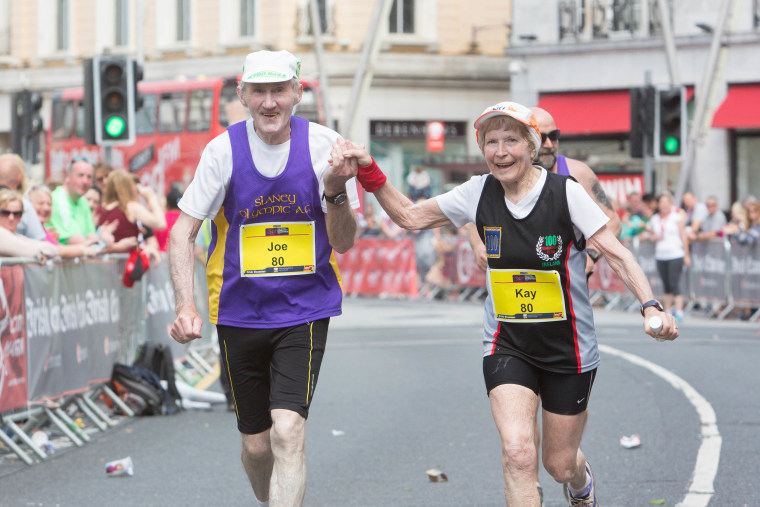 This wasn't the first time the couple showed affection during a race. Their hands were intertwined when they completed the London Marathon in 1986, they recently told TODAY in a phone interview.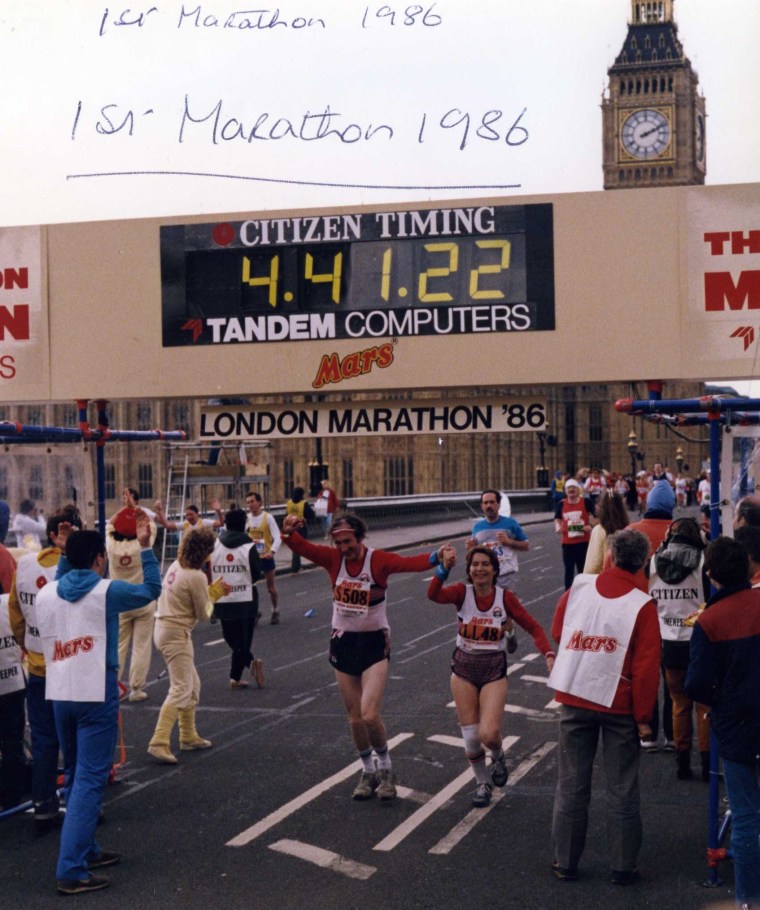 RELATED: Chicago Marathon runners exchange wedding vows 8 miles into race
Since then, Kay has gone on to compete in 113 marathons, and Joe in 29. While they prefer to take part in separate races, the pair decided that running together in the Cork City Marathon would be the perfect way to celebrate their 80th birthdays, as well as their 57th wedding anniversary.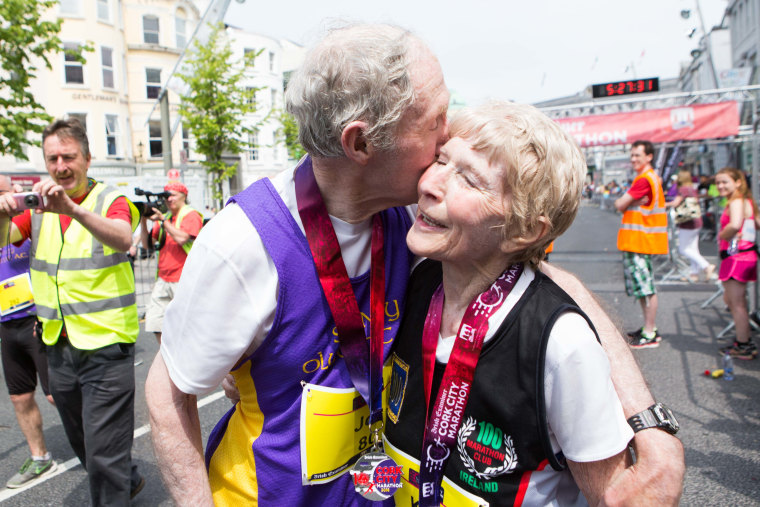 With the finish line in sight a half mile away, Joe grabbed Kay's hand and together they completed the race, clocking in at 5 hours and 23 minutes and making them both come in first for their age group.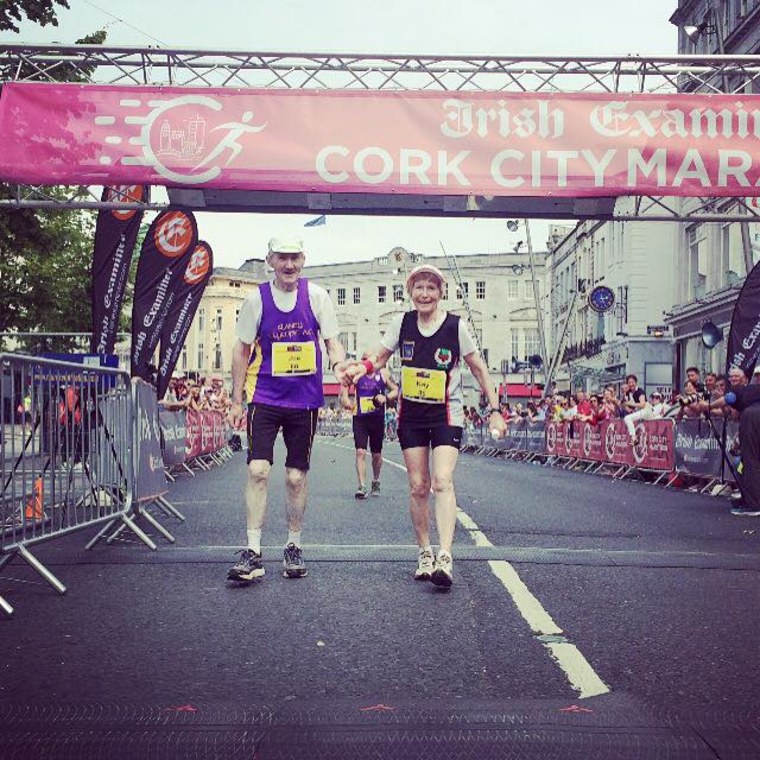 It may be hard to believe, but these fit octogenarians didn't get into running until the age of 49. They have their son, Sintan, now 56, to thank for that. They were living in London at the time when he complained to his parents about having to train for rugby in the rain.
"I said to him, 'You can't let a little rain stop you,' and he dared me to go out and run around the neighborhood in the rain with him," Kay told TODAY. "And here we are 30 years later still running."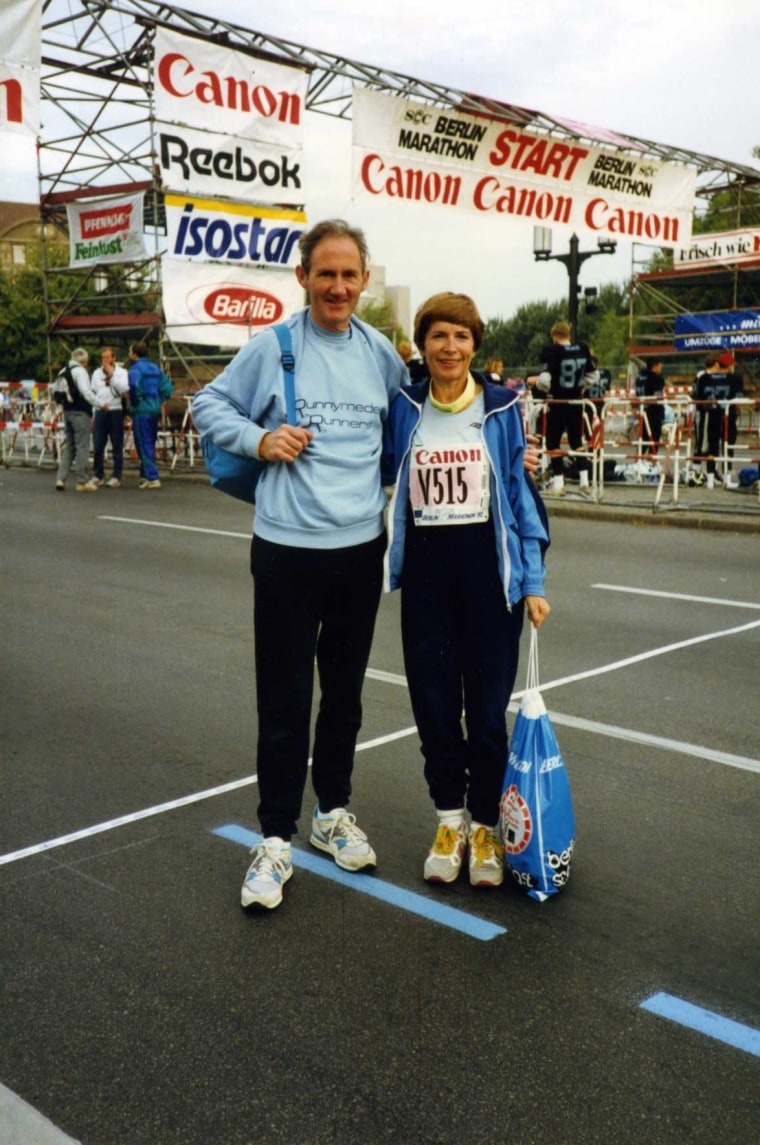 They've competed in marathons all around the world, from Boston to Berlin, but Kay's fondest memory is from the 1993 Melbourne Marathon in Australia, where she ran her personal best time of 3 hours and 35 minutes.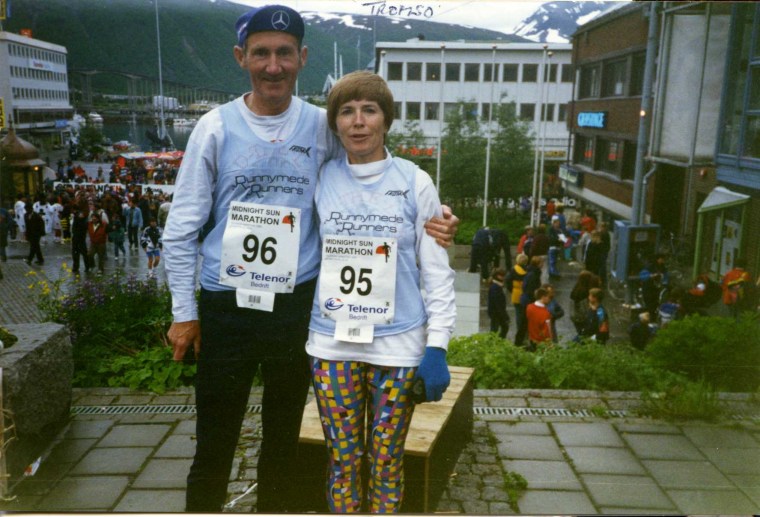 RELATED: Elderly couple die together holding hands
When the O'Regans retired to Ireland in 1997, they joined a running club, which is how they met many of their friends.
"When you run with people, you're more inclined to go through with it because you made a commitment," Kay said. "You also want to keep up with the group, so you often do a better job than if you were on your own."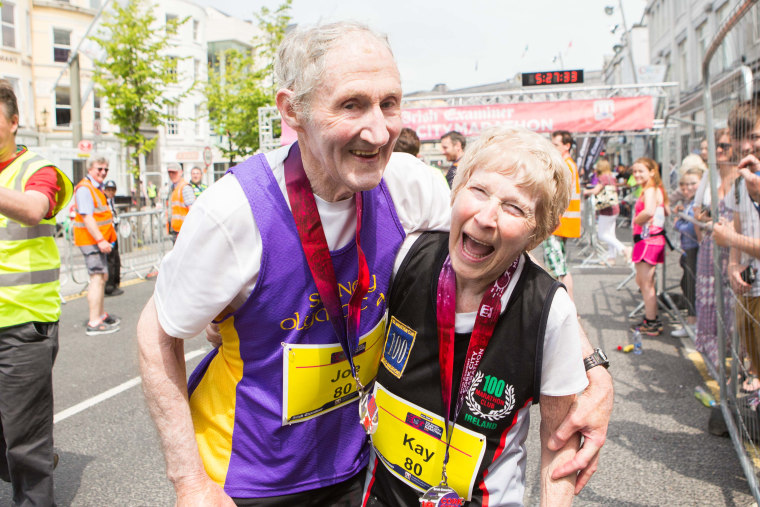 While they promised each other this would be their last race, it actually only furthered their desire to want to compete in more in the future.
"There's nothing quite like the thrill you feel when running a race," Joe told TODAY. "Neither of us can get enough of it."