Two widowers were able to take their friendship and love of sports to the next level at the National Senior Games.
Bill Brownson, 89, and Everett "Ev" Beemer, 88, met three years ago at breakfast at Freedom Village Holland Community in Michigan.
"He pulled up a chair," Brownson told TODAY. "He was so friendly and warm and we have been friends ever since."
While the two bonded over their mutual faith, their long marriages and how they both had children who passed away, they became especially close as they cared for their wives, who both had dementia.
"We reached a deeper level because both of our wives were in bad health," said Brownson, who was married to his wife for 63 years.
When their wives passed away within two weeks of each other two years ago, the men provided solace to each other.
"It was just so comforting that we were able to support each other," said Beemer, who was married to his wife for 66 years. "We weren't sitting there grieving alone."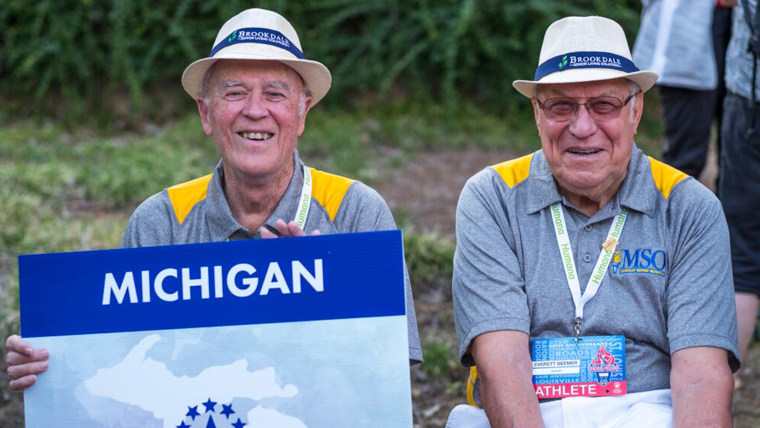 "I went through a lot of loneliness and to have a great friend — that was a good help," Brownson noted.
Last year, Brownson decided to compete in the Michigan Senior Games in the 100-meter sprint and javelin, and asked Beemer if he wanted to go to Detroit with him. Beemer agreed but wondered if he, too, could compete. He thought back to his high school days.
"I was good at shot put," he said. So he bought the metal ball online and added throwing into his regular workout routine. Both men exercise regularly.
"I think my body is in a lot better condition than it would have been if I were sitting around," Brownson said.
He wakes early in the morning and does sit ups, push-ups, curls, gripping exercises, and leg lifts. Twice weekly, he runs in the hallway before the other residents rise.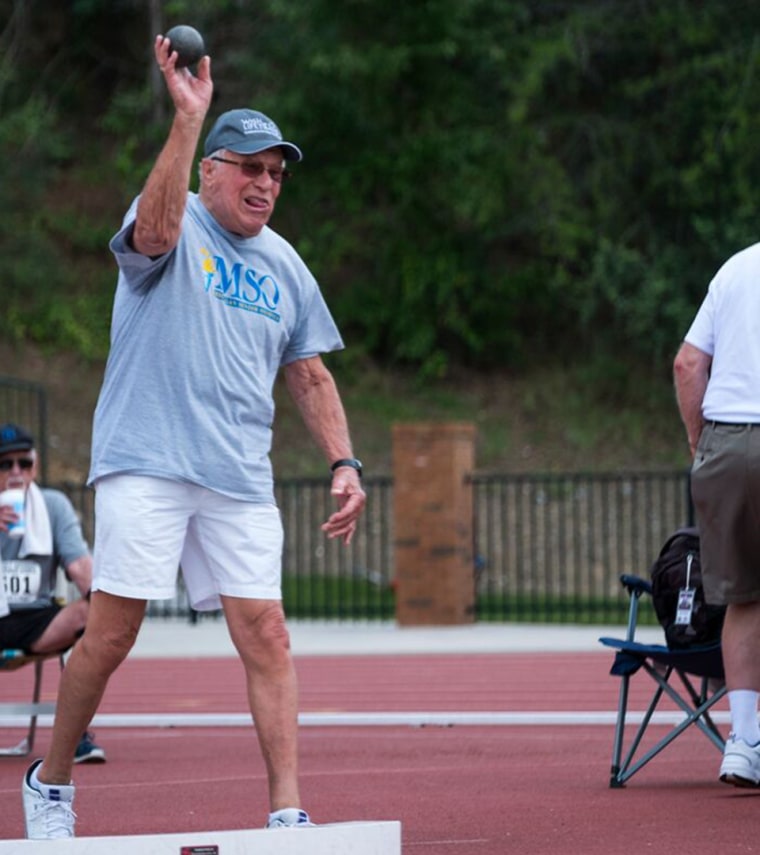 Brownson also throws javelin in a field close to the retirement community. In high school, he threw 170 feet. Now, he's happy if he can throw 70 feet, but it feels natural.
"I was always throwing things as a kid. I was always throwing rocks. I played baseball. I was a pitcher and I played football. I was a quarterback," he said.
For his training, Beemer attends exercise classes and works out at the gym, where he uses the step machine and lifts weights.
"Exercise kept me in much better physical and mental shape," said Beemer.
Their training paid off — both men won gold medals in their events last year, which earned them a spot in the National Senior Games.
While the men wanted to attend the event in Birmingham, Alabama, it was expensive. That's when an employee at Freedom Village mentioned Wish of a Lifetime, which grants residents wishes such as skydiving trips, reunions with estranged siblings and hot air balloon rides.
"We grant a wish about once every three days," said Sara Terry, senior vice president of resident and family engagement at Brookdale Senior Living. "Bill and Ev are recipients of a Wish of a Lifetime coming true."
The two felt excited they could attend the games and compete.
"I'm going to give it my best shot and let the chips fall where they may," said Beemer.
He earned 10th place in the shot put, while Brownson came in seventh in the 100-meter sprint and ninth in the javelin.
"It's a real honor just to be here," Beemer said.
Brownson agreed.
"To be at an event like this is very exciting," he said. "I feel overwhelmed with gratitude that I have been able to be healthy this long."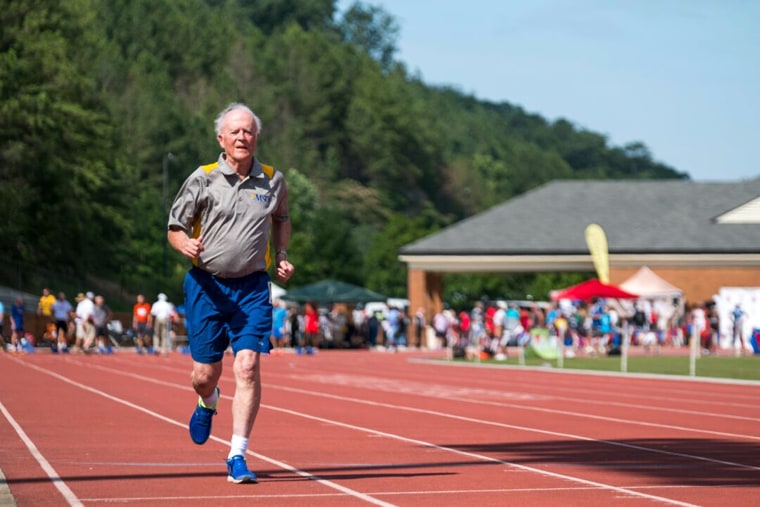 While they didn't medal, they believe being active improves their lives and inspires others.
"We are setting a real example for not only our peers and also our children and grandchildren and great grandchildren. They really marvel at what we are doing," said Beemer. "I think we are kind of surprising ourselves. It keeps our energy level up and keeps us in much better health."