From model Gisele Bündchen to TODAY's Carson Daly, there's been a lot of discussion about panic disorder and generalized anxiety disorder. But there's another common form of anxiety that hasn't been as widely discussed: obsessive compulsive disorder, or OCD.
According to the Anxiety and Depression Association of America, more than 2 million American adults live with OCD, a disorder characterized by recurring thoughts and behaviors or compulsions.
TODAY sat down with one young woman with OCD, Nicole Zelniker, 23, to talk about the stigmas around the disorder, as well as what she learned from her coping.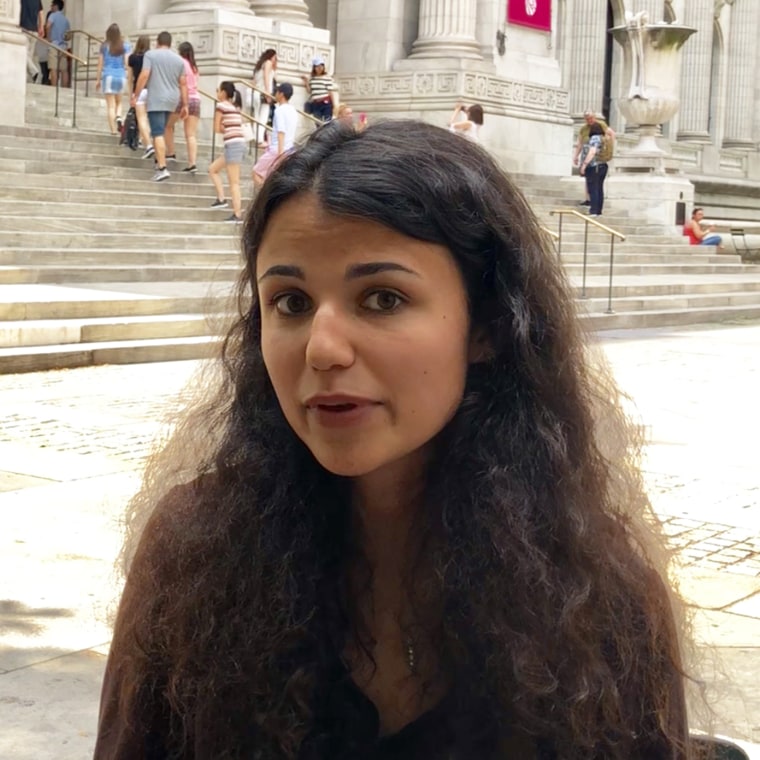 What people often get wrong about OCD
"I think the biggest misunderstanding people have is that it's just about cleaning or being a clean person," Zelniker told TODAY. "I feel like a lot of what is portrayed in the mainstream media ... is just a person who likes to clean and washes their hands acouple extra times a day or checks the door extra times a day, and it's not really a big deal."
In fact, you might be able to recall a time someone referred to an individual as "so OCD" because he or she likes to keep things organized or clean. Though it may seem harmless, it trivializes the condition and can make a person feel badly about themselves, researchers say.
"When I was younger, I would wash my hands so much that they would bleed … I couldn't touch things because I was afraid that they were coated in germs and that it was going to be bad for me," she said. "It was something I couldn't fully articulate why. But it's something that your brain does."
Zelniker was diagnosed with OCD at age 7 after her mother saw how it was affecting her at school and at home.
"Because I wasn't the type of OCD that my friends were seeing in the mainstream media, I actually had a moment where I was maybe in middle school when I told a friend that I had OCD, and she was really confused, and she told me that I didn't, and she told me that I didn't know what I was talking about," Zelniker remembered.
On getting help
"When I was young, I was in and out of therapy. And it hasn't historically been something that's worked for me, but it's worked for a lot of my friends," she said.
She found that medication, along with lifestyle changes, has helped the most. Making time to unwind after a long day or on the weekend, and curling up with a great novel makes her happy. She also practices self-care by doing things she enjoys like buying smoothies, having quiet time to read or spending time with friends.
"Find a group of people you feel comfortable reaching out to," she said. Besides strong support from her mom and sister, she credits a college friend with helping her take control of her mental health when she was suffering in college.
"My friend encouraged me to seek out help and get back on medication," she said.
Researchers have studied how social support helps people, finding that there is indeed a positive, measurable impact across all ages.
"I still now have those racing, obsessive thoughts that kind of feel like they're ricocheting around in your mind, and that's something even if I can't ever get rid of," she said, "but it's something I've learned to cope with."
What she wants people to know about medication
Though medication isn't for everyone and isn't a one-stop solution, it can drastically help mental health patients. For Zelniker, it's helped her mange fear.
"When you take a medicine for a physical disease, the whole point is that it helps you with a disease. (Mental health) isn't any different. It's beyond your control," she said.
Advice for anyone struggling
Zelniker hopes young people like herself can help change the culture surrounding mental health.
"Mental health doesn't define you," she said. "I am a journalist. I am a New Yorker. I am a woman. I am so many other things than my mental illness.
"Don't be afraid to get help."