Indoor tanning beds and sunlamps may eventually cause skin cancer and wrinkles, but they can also cause burns bad enough to send people to emergency rooms, researchers reported Monday.

Some tanners burned their eyes and passed out after spending too long under the lamps, the team at the Centers for Disease Control and Prevention found.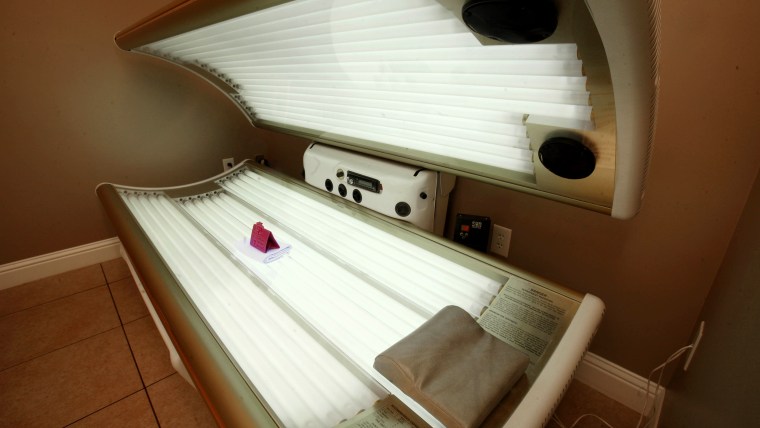 "Most patients were treated in the ED (emergency department) and released, not requiring hospitalization," the CDC's Gery Guy and colleagues wrote in their report, published in the Journal of the American Medical Association JAMA Internal Medicine. "However, burns severe enough to warrant an ED visit clearly indicate overexposure to UV radiation and increase skin cancer risk."

Guy's team crunched data from a national sample of reports from emergency rooms around the country. They looked at 405 actual reports of indoor tanning related injuries from 66 hospitals, extrapolated them to the whole population, and estimated that on average, 3,200 people suffered an indoor tanning injury every year in the U.S. between 2003 and 2012.
The good news is that by 2012, this dropped to 1,957 people a year, they said.
About 80 percent of the time the injuries were burns. Patients had fainted 10 percent of the time and just under 6 percent of the time the eye was burned, they found.
Health officials strongly discourage indoor tanning but it remains popular. More than a quarter of white high school girls and close to a quarter of young adults use tanning salons, the CDC says. 
Skin cancer cases have been on the rise and the Food and Drug Administration now requires that tanning beds carry health warnings.