No-Shave November has been a pretty great month around TODAY, with viewers (and staff!) going from smooth to scruffy, all in the name of raising awareness for men's health.
But one of our favorite parts of No-Shave 2015 has been having "The Greatest" participant ever: Namely, championship boxer Muhammad Ali, who's been updating us on Twitter with his progress.
And while this month is coming to an end, Ali told TODAY that he likes his beard so much, he's going to keep growing it!
Here's the champ's most recent photo: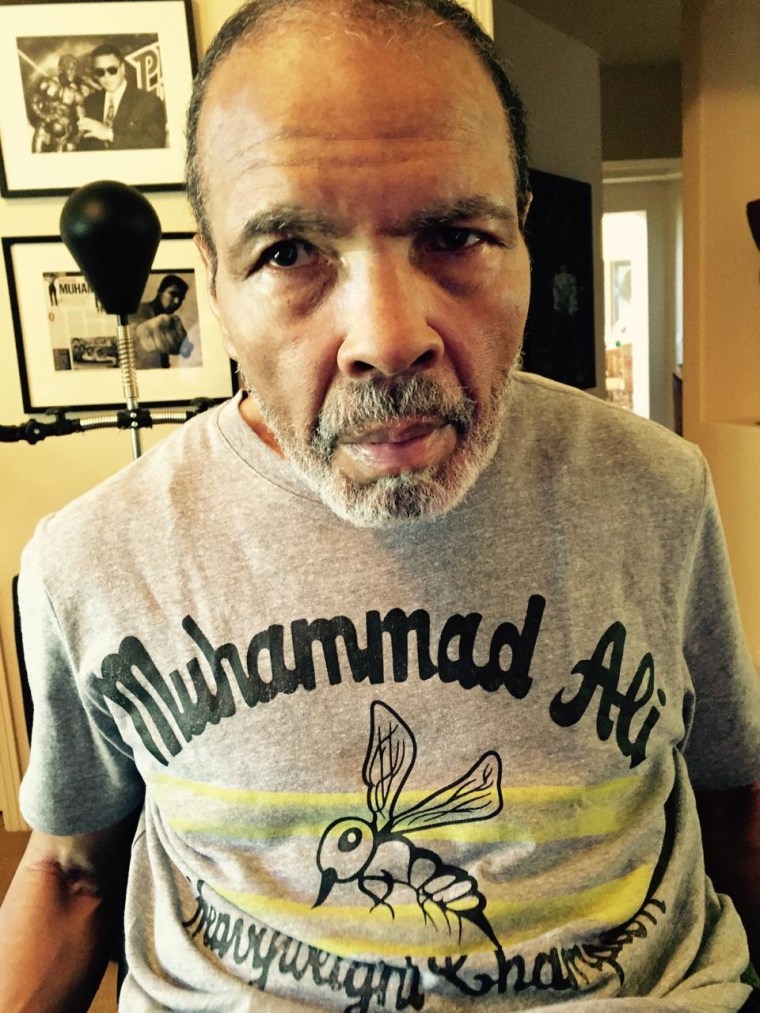 MORE: Beards are coming back: Join our anchors for No-Shave TODAY in November
And now, a trip back in time. Here's what the 73-year-old champ looked like on Nov. 9:
MORE: 'No-Shave November' family pays tribute to dad with cancer fundraiser
And he's since posted two more great tweets (plus notes for the TODAY men)! Here's one from Nov. 20:
And one from Nov. 23:
MORE: Grow with us! Submit your No-Shave November photo for the chance to be on TODAY
So how did your No-Shave go? And are you shaving it all off today, or are you keeping the beard? Be sure to tag any social media photos with #NoShaveTODAY so we can find you!
MORE: Anchors toss razors, show off stubble for men's health