You've probably noticed that things have gotten a little hairy around the TODAY studio during November — but it's all been in a good cause: The men have been letting their facial hair go wild to help raise awareness for men's health!
But today, Nov. 30, it all came to an end for 2015: Matt Lauer, Al Roker and Willie Geist got it all (more or less) shaved off on the plaza, while Carson Daly sat down in Los Angeles for his de-bearding. And as the razors flew, the gang discussed how their month of bearding affected their loved ones.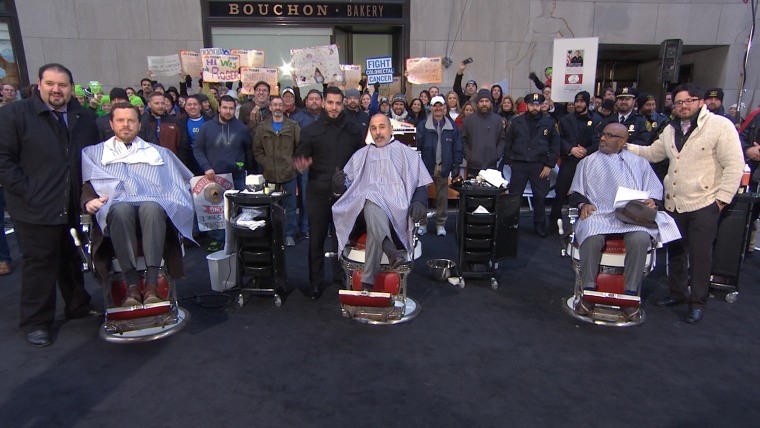 Daly noted, "I'm amazed how many people in my life actually liked it," but added, "I'm going to be really happy to get this hair off."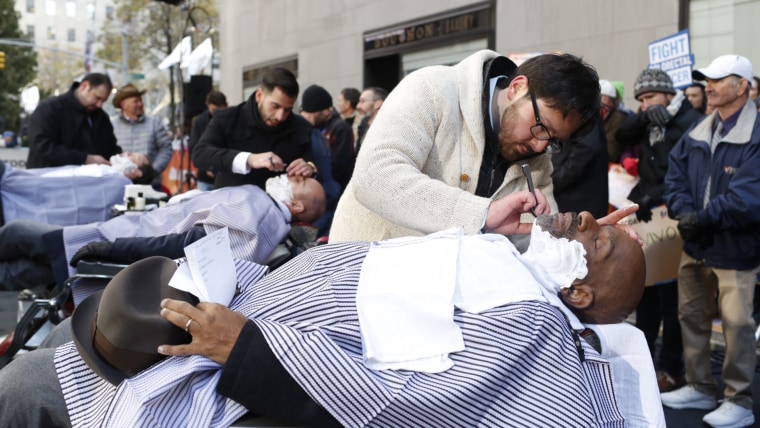 But it turned out the other three guys rather liked having a bit more facial hair. "I lobbied for one more month [of growth time] from my wife," noted Geist. "She said, 'Absolutely not!'"
Roker decided to keep his goatee, but get the rest of his face cleaned up. And Lauer said he was getting a clean shave. "But I retain the right to grow it back in spurts," he said.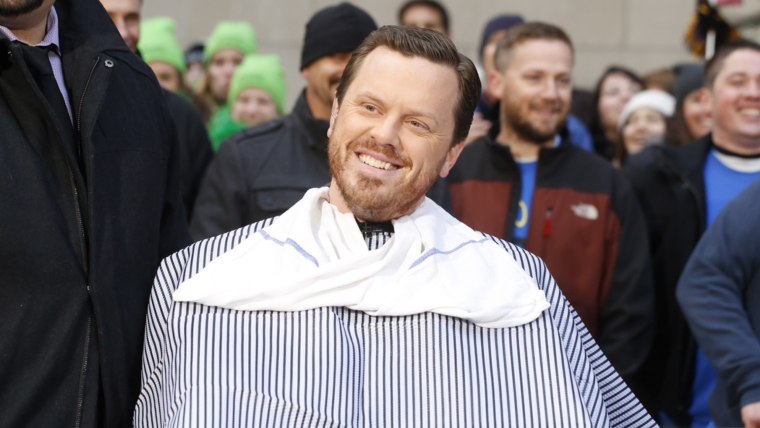 MORE: With Muhammad Ali, the No-Shave November challenge truly is the greatest
Maybe they were echoing the trend set by Muhammad Ali, who apparently was so pleased by his growth this month (the Champ joined in No-Shave November and sent TODAY pictures of his growth each week) he's keeping his beard, at least for now.
So what has it been like to watch our guys grow and grow this November? Slide the below pics from left to right to take a look back at what they looked like on day one ... and on day 30:
Matt Lauer:
Al Roker:
Willie Geist:
Carson Daly:
So what do they look like with a clean shave? Check back here for the updates and fun pictures later this morning!
Follow Randee Dawn on Twitter.