After just two seasons in the NFL, Joshua Perry is hanging up his helmet following too many hits to the head.
The former NFL linebacker and college star spoke to TODAY Thursday about his decision to call it quits at just 24 years old after suffering his sixth concussion.
"The decision is hard because of the time that's invested and how much you love the game,'' Perry told Hoda Kotb and Savannah Guthrie. "Walking away from such a long chapter and a journey in my life, the transition is tough.
"The easy part was understanding that my health and my well-being is more important than just playing the game."
Perry announced his retirement on Twitter Monday, writing that he recently sustained his sixth documented concussion in training camp with the Seattle Seahawks.
"It wasn't from a high velocity, big contact play,'' he wrote. "It was a very pedestrian thing, and that was a huge concern to me. The last thing I want to do is put the health of my brain and my future well-being in jeopardy over a game and a paycheck."
Perry admitted to having some long-term concerns about his health given his concussion history.
"You worry a little bit,'' he said. "I think the hardest thing is there's so much gray area in the research, but at the same time you understand the risk when you go out there."
A spokesperson for the NFL told TODAY that the league is committed to driving progress in the prevention, diagnosis and treatment of head injuries.
"We respect any player's decision on when to retire. It's a personal decision and every player goes through his own process,'' the league said.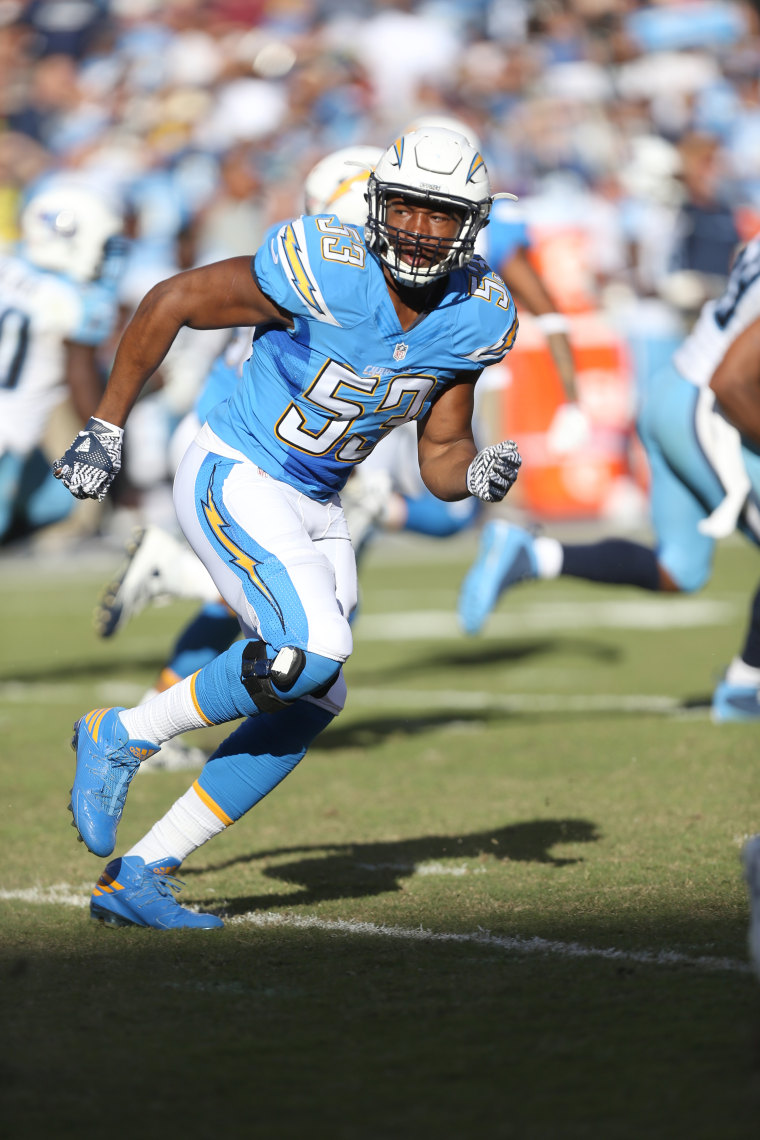 Perry won a national championship at Ohio State in 2014 before being drafted by the Los Angeles Chargers in the fourth round of the 2016 draft.
He played one season for the Chargers before being waived, and was later picked up by the Indianapolis Colts. He appeared in two games last season before being waived again and signing with the Seahawks in June. He was set to make $630,000 on a one-year contract this season, according to Spotrac.
Perry said he plans to pursue a career in real estate, spend more time with his younger brother, who has Asperger's syndrome, and focus on a foundation he launched to benefit children and youth groups.
The NFL has been plagued by concussion concerns in recent years. Studies have linked repeated head blows with the debilitating brain disease chronic traumatic encephalopathy, or CTE.
Perry said the league's efforts had it headed in the right direction.
"I think that we do a great job in terms of the (concussion) protocol that the NFL has,'' Perry said about the league's efforts.
"Coaches aren't pressuring players to get back. I think players feel their own type of pressure to be there for their teammates. As retired players, there's also a lot of benefits and resources for your health as well. I think we're getting better and better."
Follow TODAY.com writer Scott Stump on Twitter.