Shaquille O'Neal is on the road to recovery following hip replacement surgery, and he's already back on the grind.
The 51-year-old former basketball star shared a video to Instagram on March 26 depicting him slowly walking with a crutch through a weight room.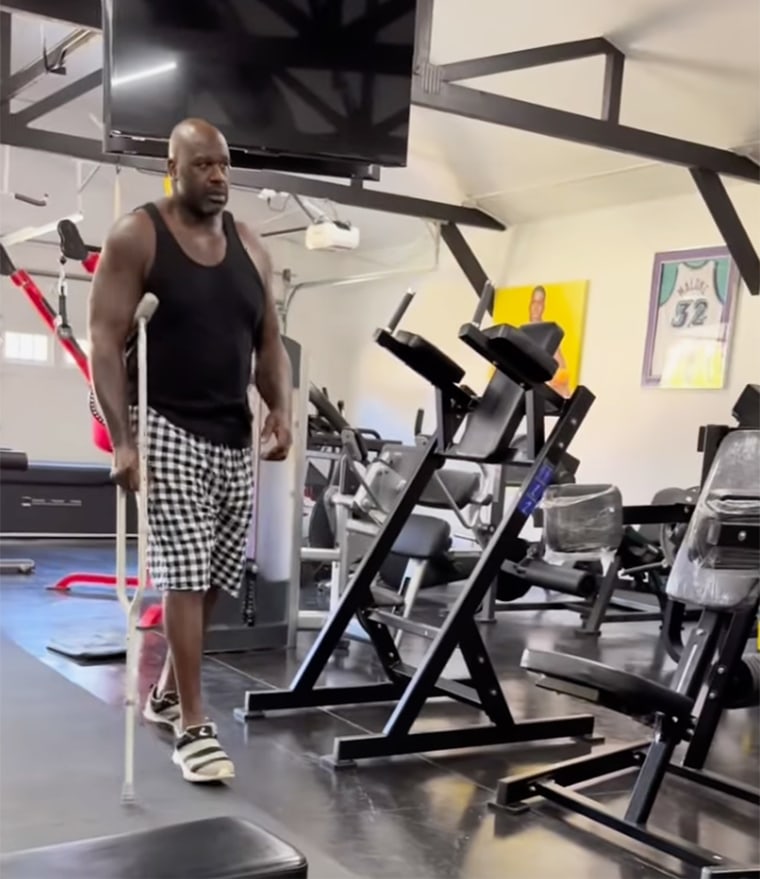 He then eases onto a chest press machine and begins some reps, though wincing through the exercise.
A motivational speech from professional boxer Caleb Plant can be heard over the clip, saying, "But let me explain something to you all. All of you who tell me what I can't do ... a lot of you live believable lives. And you've accomplished believable things.
"But you see, when I set out on this, I promised myself that I was going to run this all the way to the top, where I had no problem crashing and burning and dying on the way," the voice-over continued.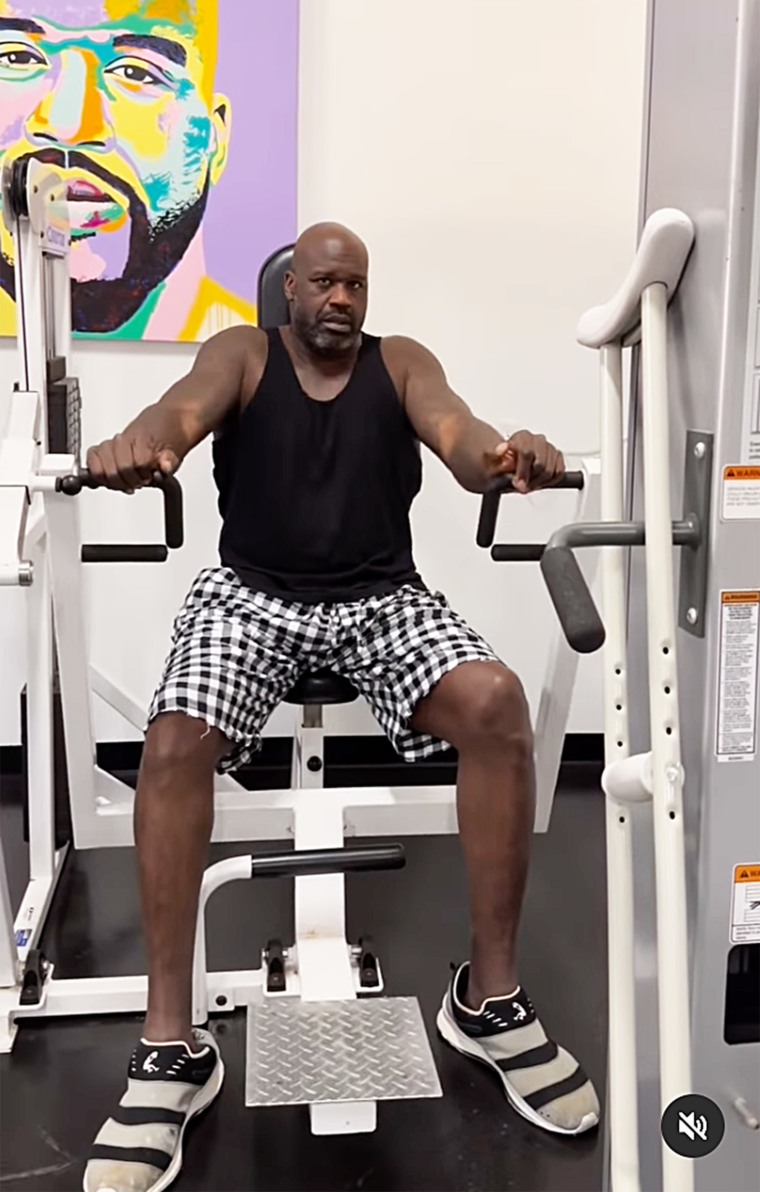 "So when I set out, I set out to live an unbelievable life and accomplish unbelievable things. So I don't need you guys to believe in me when I say what I say. As a matter of fact, I want you to keep doing what you're doing and keep not believing in me. 'Cause you're the very reason that I'm here," the voice-over said.
Despite the struggle, O'Neal's competitive nature hasn't been diminished, as he captioned the post, "Bout to get my game back alll you old dudes that hoop in @24hrfitness @lafitness @lifetimefitness i'm coming for yall."
The basketball Hall of Famer originally tweeted a photo on March 19 of himself in a hospital bed, sharing that he was watching his TNT colleagues Ernie Johnson and Candace Parker.
After fans expressed concern for his health, O'Neal provided some clarity in a goofy video of himself dressed in a Los Angeles Lakers uniform, superimposing his backside to be popping in and out.
"To all the people who are worried and concerned. first off, let me say thank you. And lastly no need to worry, just had to get some BBL WORK AKA #hipreplacement," he captioned the clip, jokingly referring to a Brazilian butt lift. "Thanks and love you all. but no need to worry and yes i'm fine."
O'Neal has been open about the changes he's making to better his body. Speaking with "Entertainment Tonight" in December, he said he had lost 40 pounds and was cleaning up his diet.
"I gotta eliminate bread and soda, so, if I could eliminate bread or soda, I think I could get the Marky Wahlberg look. I want to be known as the Black Mark Wahlberg," he said.
Related: