A 29-year-old British woman who thought the pain in her shoulder was a muscle injury was actually suffering from aggressive malignant melanoma that ended her life just three months after the diagnosis.
Clare Daly's funeral was held in the same church where she married her husband Paul a year-and-a-half earlier. Now, her loved ones are calling attention to the frightening case to raise awareness about the deadliest form of skin cancer.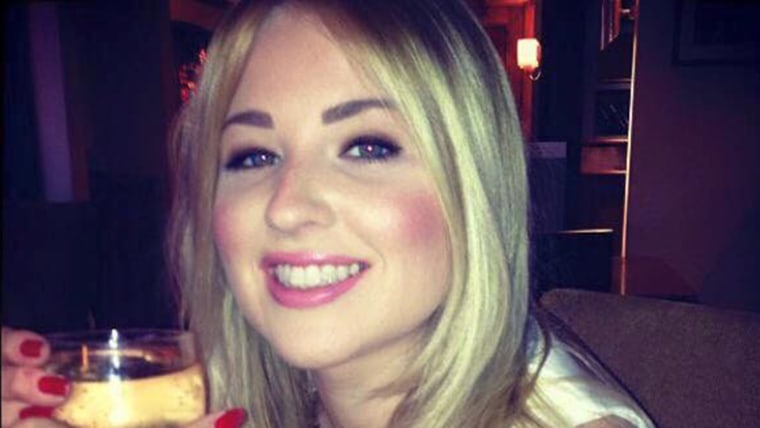 "I think she would be proud of what we are doing," Michael McNally, Daly's eldest brother, told TODAY. "If we can save one life it will be a worthwhile cause."
Related: Genetic tests show how moles turn into melanoma
Daly had a suspicious mole removed from her left shoulder about three years ago, McNally said. Tests revealed it was malignant melanoma, but it was thought to have been caught early enough to be successfully treated. She recovered and went on with her life.
Then last May, Daly — who worked at a spa in Liverpool, England — began complaining about an achy left shoulder and noticed a small lump near the site of the removed mole, her brother said. Over the next four months, she visited doctors who thought it was a muscle injury.
But in September, she was diagnosed with malignant melanoma that had spread to her lymph nodes and lung. There was no mole or any kind of marking on the skin this time, McNally noted. Part of the tumor was removed, but the rest was inoperable and aggressive. Daly died on Dec. 7, 2015.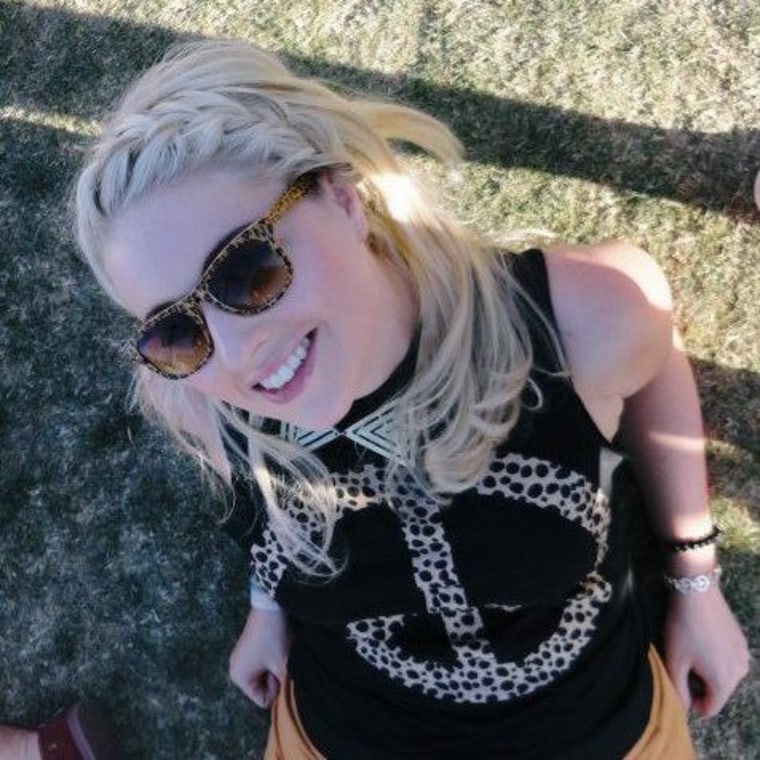 "She was, is, genuinely adored by everyone that knew her," her friends and family write on the web page for the Clare Daly Foundation. "Melanoma is a horrible and vicious disease if it spreads."
Daly's story is terrifying, but having melanoma show up as muscle pain is extremely rare since the vast majority of cases appear as visible lesions on the skin, said Dr. Julie Karen, a board certified dermatologist in New York and an assistant clinical professor at NYU Langone Medical Center.
When the spots are removed, they are tested for thickness and other concerning features, she noted. The results dictate whether to test if the cancer has spread to other parts of the body.
"When these lesions are caught early, melanoma is entirely curable. But when ignored, they can be deadly and devastating," Karen warned.
Related: FDA to bar teens from indoor tanning
Very rarely, even superficial melanomas — those that grow along the top layer of the skin — can later metastasize, she said. Sometimes, when a cancerous spot is removed, a tiny cell left behind may spread and you won't know for several years until it shows up as metastatic disease, she added.
If you have ever had a melanoma or an atypical mole removed and you notice changes at or near the scar, you should absolutely bring it to the attention of a doctor, Karen stressed.
Melanoma is one of the most common cancers in young adults, especially young women, according to the American Cancer Society.
More than 76,000 new cases will be diagnosed this year in the U.S. and more than 10,000 people will die from the disease, it estimates.
Studies have suggested that the more moles or atypical moles someone has increases skin cancer risk, but new research found that most melanoma patients had few moles and no atypical moles. The study, published Wednesday in JAMA Dermatology, is a reminder that melanoma isn't always linked to mole count.
Indoor tanning can cause skin cancers including melanoma, the Centers for Disease Control and Prevention warns. Daly used sun beds as a teenager, but as an adult, she was very aware of sun exposure and would always cover up, especially after she had the mole removed, her brother said.
To prevent melanoma and spot it early:
Protect your skin when you're in the sun.
Watch your moles and if you ever notice a spot that is changing or that represents an "ugly duckling" — stands out as distinct from others that you have — show it to your doctor immediately.
Become familiar with the ABCDEs of melanoma.
If you ever experience persistent pain, lumps or bumps, keep bringing it up with your doctor until you receive a definitive diagnosis, Karen advised, and advocate for yourself if a diagnosis seems inconsistent with your symptoms.