/ Source: TODAY Contributor
Video games are often violent or action-oriented, but when programmer Ryan Green's son was diagnosed with a fatal brain cancer at the age of 1, he used his craft to honor his son's short life.
"I was scared I would forget Joel," said Ryan Green, 34, who lives with his wife, Amy, 34, and four other children, in Loveland, Colorado.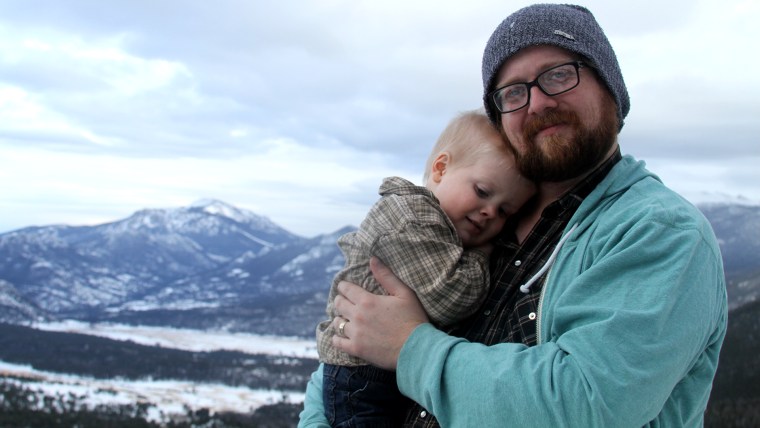 So he created the game, "That Dragon, Cancer," inviting players to enter the family's world and experience the emotional intensity of living with a dying child.
The game, laced with poetry and spirituality, helped the family escape from their pain, but also allowed them to talk openly about Joel's fate.
Developed with Josh Larson and five others at their new studio, Numinous Games, the game will be released in the fall.
"It's not typical fare for a video game," Green said. "Usually, you have a goal, running and jumping and killing enemies. … You get high scores and are able to beat the game."
"What we're doing is different," he said. "Decisions you make don't change how the story ends. Because ultimately, we are telling a true story. Joel doesn't survive."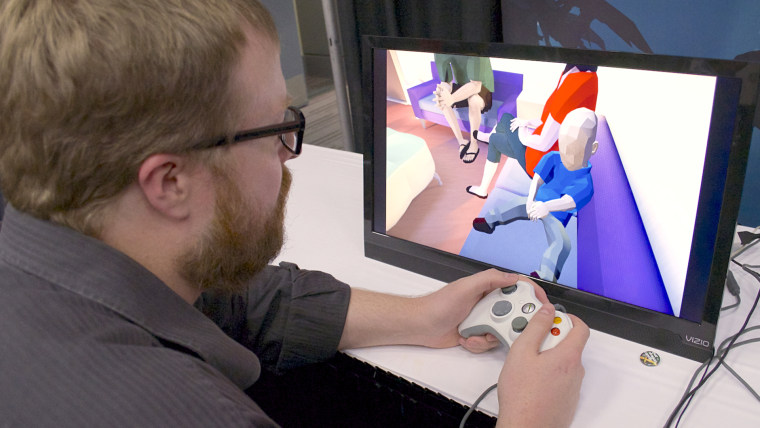 The making of that game — from Joel's entry into a clinical trial until just before his death at the age of 5 in March 2014 — is chronicled in the documentary, "Thank You for Playing," which premiered at the Tribeca Film Festival in New York City on April 17. It opens at Hot Docs in Toronto on Tuesday.
The game begins in a park where Joel is throwing pieces of bread to a duck. The voices of his family are heard in the background, explaining Joel's condition.
Players can push him on a swing, or touch his face as he lies in a hospital bed. "Video games offer you a sense of presence and being," said Amy Green. "You are being a friend with us on this journey."
In 2010, just before his second birthday, Joel was diagnosed with an atypical teratoid/rhabdoid tumor — a rare, terminal cancer. But he surprised his doctors and outlived expectations by more than three years.
"All our prayers were answered and we wanted people to know about it," said Amy. "We were making a testimony of his life and the miracle that happened before our eyes."
For Ryan, "the game was his way of mourning," Amy added. "And he, in a lesser way, we could do something proactive with our feelings of grief."
Even their children became involved and it gave the family a way to talk to them about their feelings.
In 2012, the programmers took a demo to a gaming conference in San Francisco and players were overcome with emotion.
In the first scene of the game, Joel's father recreates the "worst night" of his son's radiation treatment. "I couldn't comfort him," he said.
Gaming bloggers praised the project, and documentary filmmakers David Osit and Malika Zouhali-Worrall took notice.
"They were using an new artistic medium to express something profound and dramatic," said Zouhali-Worrall.
"The more time we spent with Amy and Ryan, we realized they were on a brave mission: They wanted to share this very difficult experience — about someone dying — that, in Western society, is often treated as taboo."
The filmmakers said they assumed the documentary project would be a sad experience, but the Greens were enjoying Joel's healthy moments and saving their grieving for later.
For the video game, the Greens had to make difficult artistic decisions, including whether to use Joel's actual voice. They eventually pull his chuckle from old home videos, but not his crying. "I don't want them to see him directly suffering," said Ryan.
The game recreates the family's house and hospital settings. Characters are faceless, but fully emotional. In the end, players are asked to let Joel go as the family stands on an island. "He moves on and we can't," said Amy.
Osit said they were surprised by the reaction of players outside the gaming press: "There was something cathartic seeing people responding to a game and getting up afterward and crying, taking to Ryan about their experience."
The Greens remained positive throughout the Joel's grueling treatment, noting that the difficult moments in life, can also be the most compassionate.
The filmmakers stopped their cameras just hours before Joel's death.
The Green's daughter, Zoe, was born just six week later.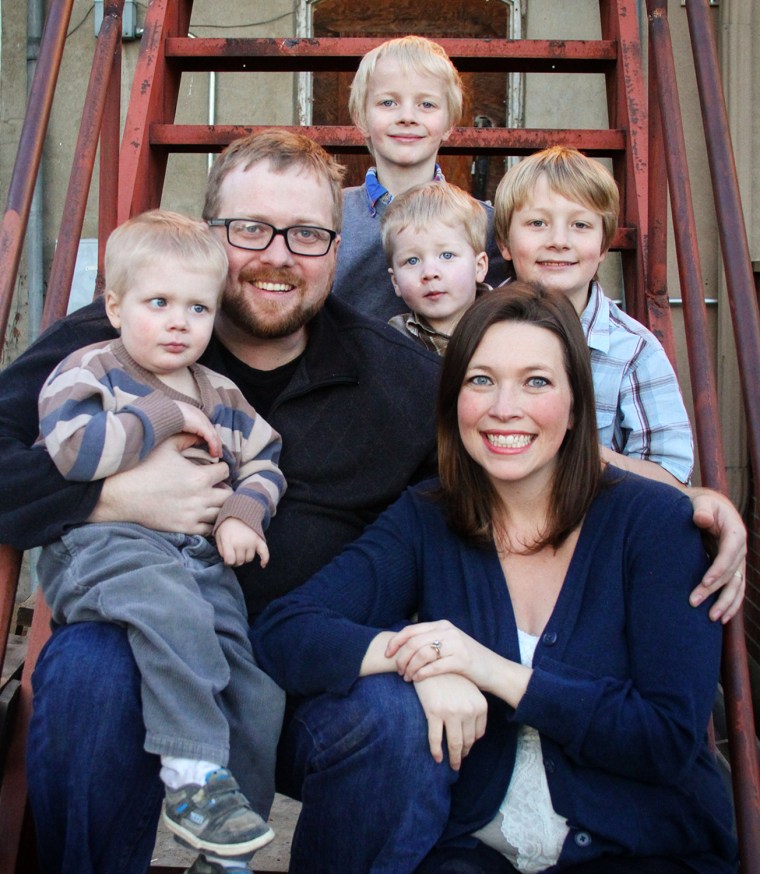 "Life moves on," said Ryan Green. "The game has given me a way to grieve and mourn. We have been open with the kids and when grief strikes, we can talk about it."
Later this month, when the film premieres in Toronto, the Hospital for Sick Children, the largest pediatric cancer center in Canada, invites doctors and patient families to screen the film and demo the game.
Ryan Green said he hopes the game will be a resource for other grieving parents. "There isn't much space in our culture to talk about death."