It was 1934, and William Fullwood, a young baseball player in the Negro Leagues, wanted nothing more than to marry Williemae, a "God-fearing, God-loving" woman who taught in a one-room school in Georgia.
She initially spurned him because of their three-year age difference, but eight children, 23 grandchildren and eight great-grandchildren later, William says he has found his eternal Valentine.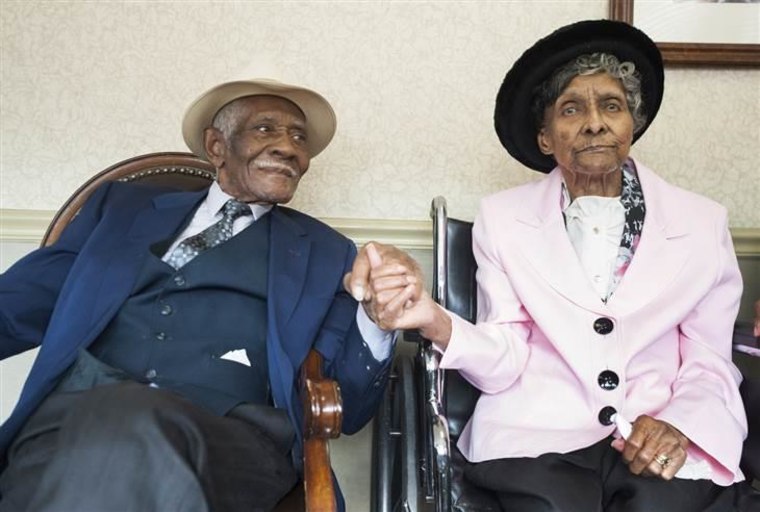 Today, William, 98, and Willie Mae, 101, share a room at the Mount Laurel Center for Rehabilitation in New Jersey, and their love has endured.
"She kept telling me I was too young, but I kept coming back," William told staff at the center, who recently threw a joint birthday party for the devoted couple, according to the Mt. Laurel Sun. "One day, she called me and said she was ready."
After some persuasion, William won her over, according to their youngest son Earnest Fullwood, 59, who lives in Lyndhurst, N.J.
The couple's heartwarming love story, reported and photographed by the Courier-Post, has stood the test of time because it's the real deal, says their son.
"They are truly in love," Fullwood told TODAY. "They don't ever have a bad thing and they are always cheerful and never cranky or moody. They say they are blessed to wake up each morning."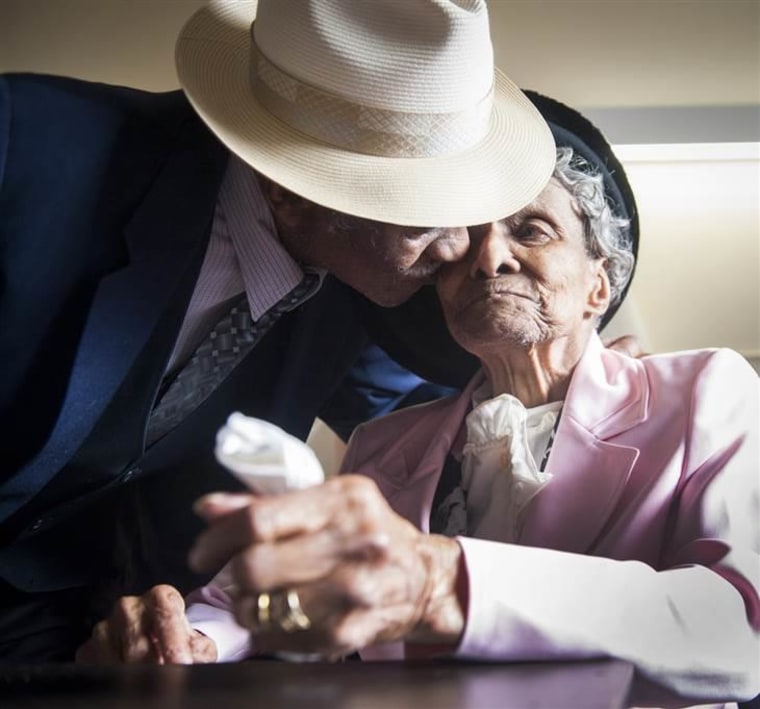 "My parents are the sweetest couple you ever want to see," added the former New York state trooper, who is now a pastor with the Salvation Army.
Both are reasonably healthy, though William is more mobile than his wife. Fullwood said his father had been driving his car until age 97.
The couple met in Dublin, Georgia, where Fullwood said his father "stumbled upon my mother" at a school-related event.
"She was a church-going girl, so he had to be straight," he said. "He was young and handsome — quite a ball player. But when he was not playing ball, he had to make a real living."
So the couple went to Florida, where William worked at military bases and when work dried up, he did some farming.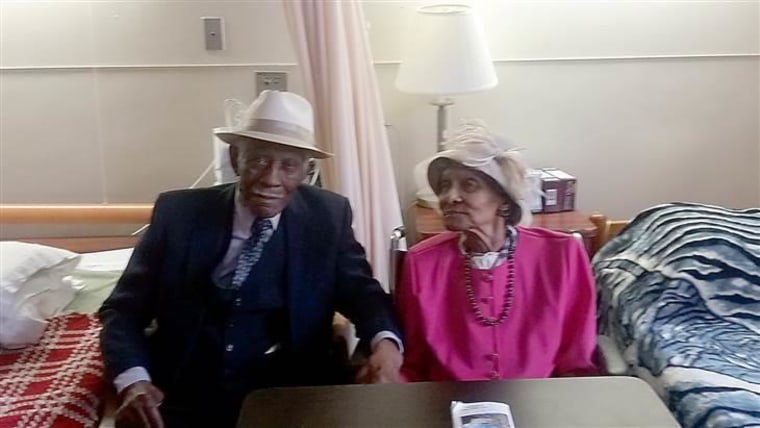 "It was still kind of segregated then and you found work when you could," said his son. "They migrated to New Jersey in the 1950s."
Williemae loved gardening and sewing. "She was a great housewife, mother and grandmother," said Fullwood. "She was like a diamond, and my father was blessed to find her."
When Williemae had difficulty walking, she was sent to Mt. Laurel for rehabilitation. William drove back and forth for nearly a year, until his children suggested he join his wife.
"I told them they wanted to be in same room," Fullwood said. "We had been trying to get my father to sell the house and go into assisted living or find a nursing home. But he still wanted to be his own man and do things the way he wanted to."
Since then, staff has become close to the couple.
"He takes very good care of her — like a mother, bending down to get her clothes and making sure she has the right breakfast," said activities director Maria Gommel, 43.
Gommel organized the joint birthday party for the couple(photographed by the Courier-Post), inviting not only Mount Laurel's mayor and council members, but Michael Daniels (#76) of the Green Bay Packers, whose mother works at the facility.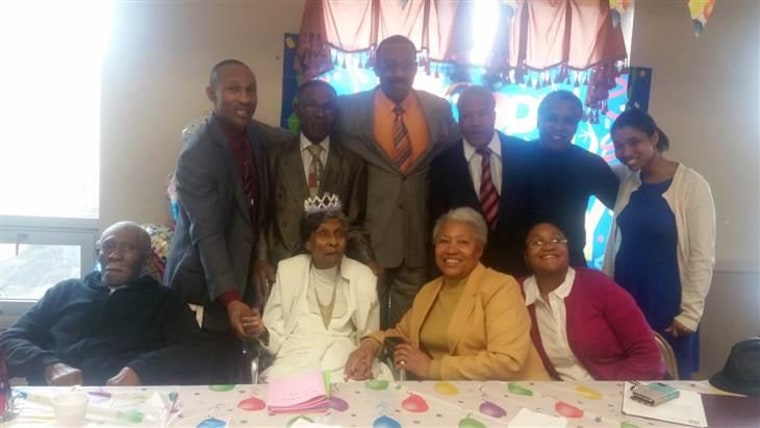 All but two family members arrived from Washington state, Florida, North Carolina, New York and Maryland for the celebration.
"You should have seen the smiles on their faces," said their son.
Good genes run in the family. Williemae had two sisters, both who lived until their 90s. But Fullwood credits his parents' faith with the strength of their marriage. They are long-time members of the Second Baptist Church of Moorestown.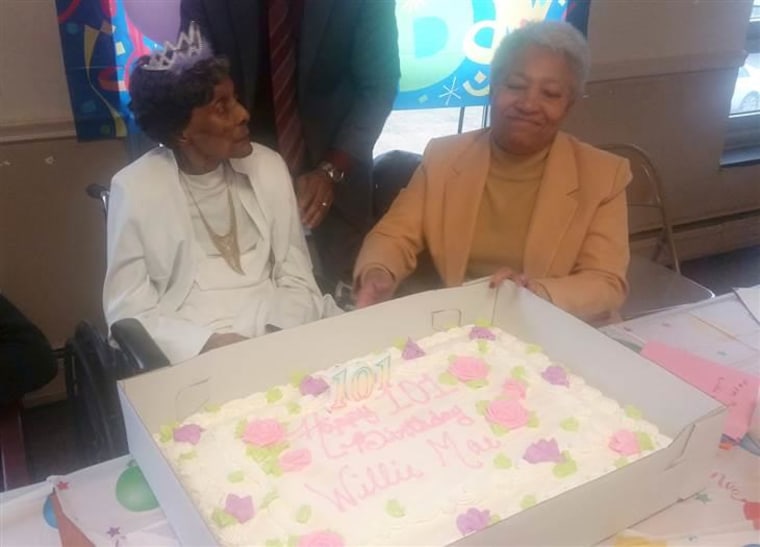 "My mother got my father into the church," he said. "He's very strong-willed, but thank God, he knows the lord."
William and Williemae's devotion to each other is just as strong.
"I love them," said Annie Kline, their 33-year-old occupational therapist. "She'll grab your hand and hug you as soon as she sees you. William is somewhat more reserved - he's very gentlemanly and charming."
"This is the best part of my work — seeing love that lasts."
This article was originally published Feb. 12, 2015 at 4:46 p.m. ET.