One adorable dog has managed to accomplish in one week what a professional counselor and a mother's love could not: Erase years of emotional trauma for a 5-year-old Australian boy frequently bullied in public.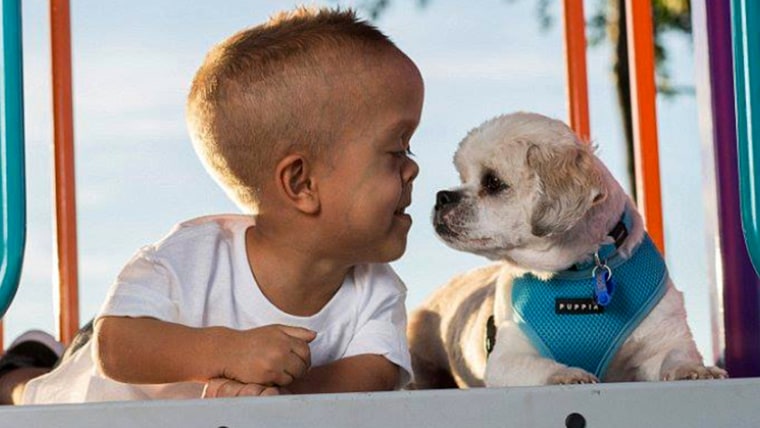 Buddy is a Shih Tzu rescue dog who, like his owner, Quaden Bayles, has a form of dwarfism called achondroplasia. Until very recently, Quaden forbade his family from ever mentioning any words related to his condition. That changed after his mom brought Buddy home to join the family.
RELATED: Service dog helps 11-year-old girl with rare disorder walk
"Quaden now proudly accepts that he's got dwarfism, because Buddy's given him that reason to think that it's cool," said his mom, Yarraka Bayles. "So he tells everyone, 'My dog has dwarfism like me,' and it's the first time we've ever, in Quaden's five years of life, heard him say the word, because we are not allowed to say dwarfism or achondroplasia."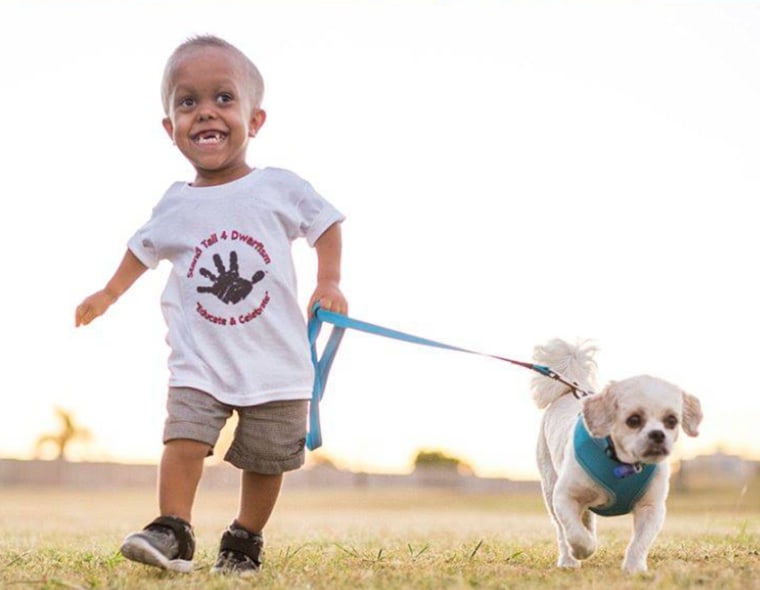 That's because Quaden has been constantly made fun of in public. His height is about half of someone his age, and his limbs don't grow at the same rate as other parts of his body. Bayles said she expects the taunts from children, but the comments from adults are what catch her off guard the most.
"I'm really shocked and appalled that quite a lot of the negative attention comes from adults," she said. "Shopping centers are the worst. He had a kid come straight up to his face last month at our shopping center and say, 'Oooh, yuck!' People think he's just a freak and very openly say, 'What's wrong with him? Why does he have such a big head?' Or they'll say, 'He's ugly. He looks scary.'"
RELATED: Marathon runner blazes a path for his son and others with dwarfism
Hearing similar comments for years has left Quaden depressed and angry, and nothing his mother or other loved ones said would ease his pain.
"It's affected him to the point where he needs counseling because he's said he wishes he was dead," Bayles said.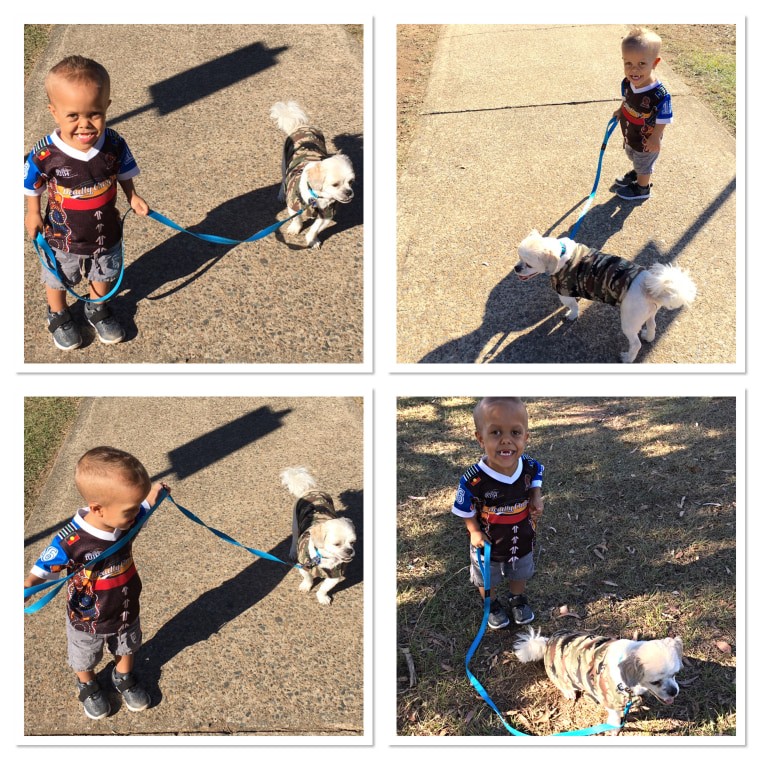 But Quaden's spirits and perspective were lifted in unimaginable ways after a family veterinarian friend asked Bayles to take in the 9-year-old pooch.
"Pretty much overnight, it's changed Quaden's confidence. It's been an instant confidence booster, where he's now accepting his diagnosis so happily, like it's cool to have dwarfism now. Buddy has made him accept it as OK, and that we're in this together," she said. "That's been the biggest impact on all of us, because we're not having to hide or try to remember we're not allowed to say certain words."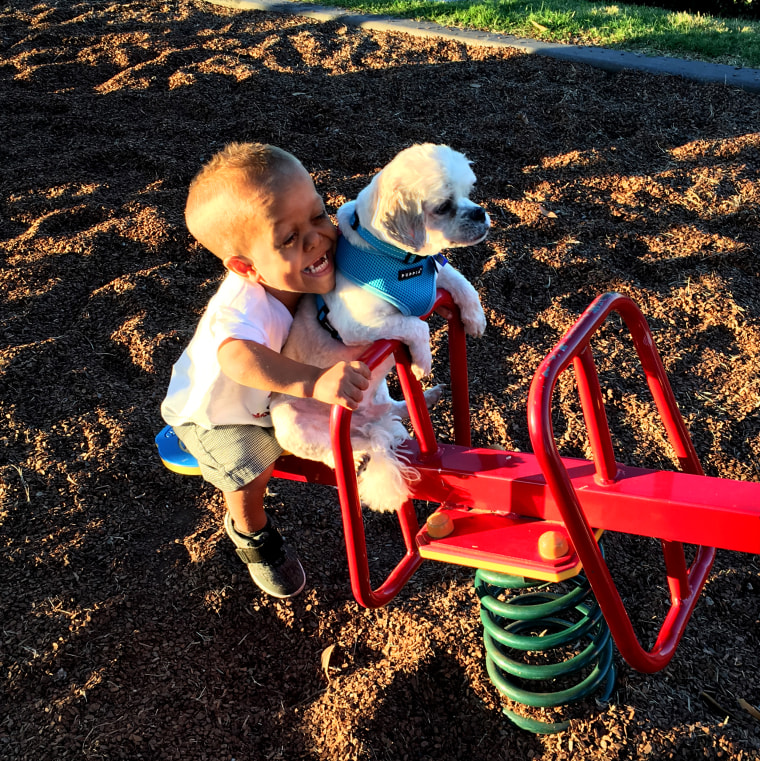 The dog also has proved a great fit with the rest of the family, who recently lost Bayle's father last month to cancer.
"Buddy just makes everyone happy. He gets everyone out of bed and has just replaced so much joy and love missing since my dad passed," said Bayles, who originally had no intention of getting another dog after their last one died several years ago.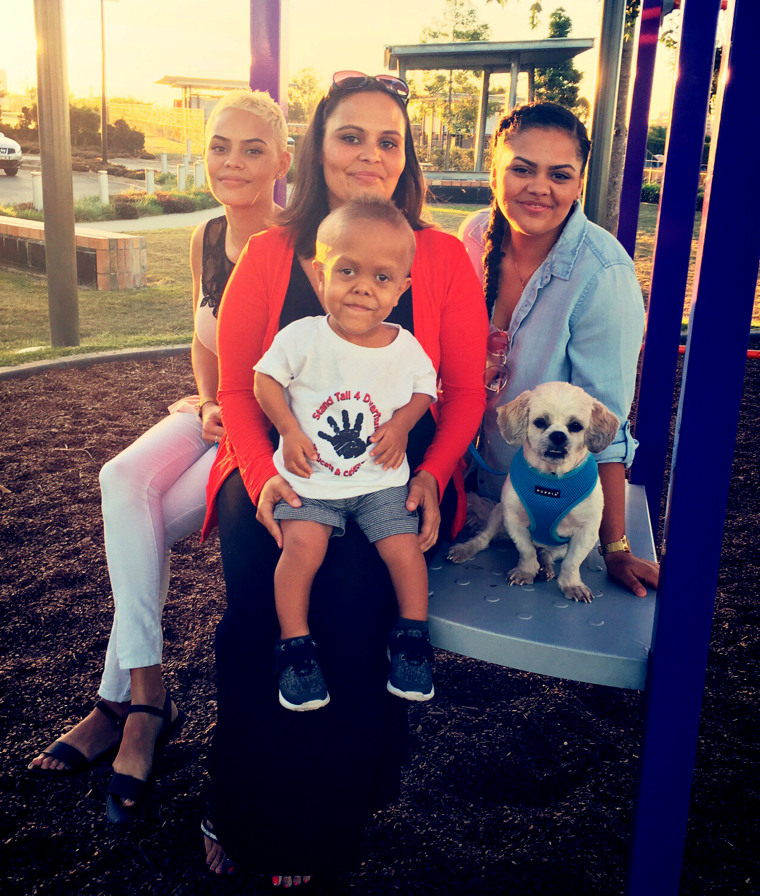 One of Quaden's 16-year-old twin sisters, Lala, said she's been excited to see her brother become more comfortable accepting his condition and talking more freely about it. She hopes the attention he has received for his new best friend will raise awareness about dwarfism and that many people could learn lessons she's already received from Quaden.
RELATED: The amazing bond between a 6-year-old girl with autism and her cat
"He's taught us so much already, especially not to judge others but most of all he makes us appreciate things more and not take things for granted so we don't complain about the way we look or what we can't do," she said. "We just have to try to always focus on the positive."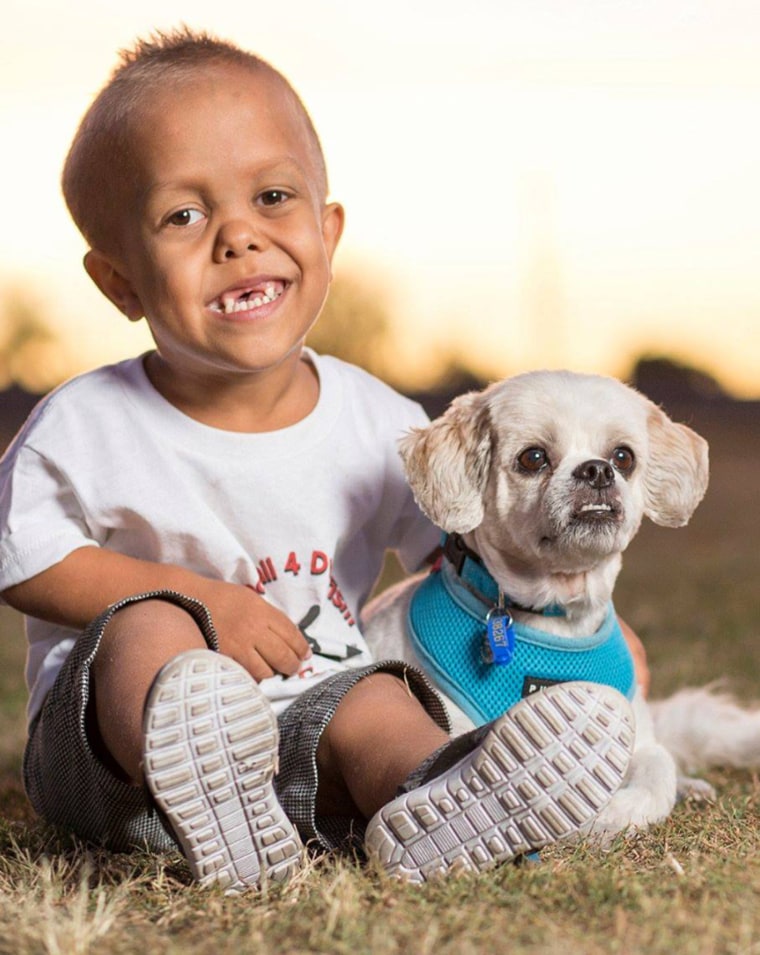 Buddy, who now serves as the mascot to the dwarfism awareness group Bayles set up, Stand Tall 4 Dwarfism, also has provided huge relief physically for Quaden, who suffers from numerous health problems related to his dwarfism. He's had eight surgeries already and now increasingly relies on a wheelchair because of his weak muscle tone and various nerve damage. He is scheduled to have more surgery soon, but Bayles said the hospital has a pet area so Quaden will be able to keep Buddy close during the process.
"Buddy has made things better," she said. "It was divine intervention, definitely — the last thing that I would have expected or wanted, but it's what we needed, and we're so blessed. He's just the perfect companion for all of us, but mostly for Quaden."
Follow Eun Kyung Kim on Twitter or Facebook.