Alzheimer's disease affects more than 5 million Americans — and according to the Alzheimer's Association, every 66 seconds someone in the U.S. develops the disease. Today, there is hope for people with Alzheimer's and those at risk: A new drug aims to stop the disease before symptoms start.
Harvard neurologist and Alzheimer's researcher at Brigham and Women's Hospital in Boston, Massachusetts, Dr. Reisa Sperling, is leading the new drug trial, and believes it will be a game changer.
"We're really trying to detect Alzheimer's disease before symptoms (start) and try to prevent people from developing the devastating memory loss," Sperling told TODAY.
The 3 1/2-year study will monitor patients' cognitive skills and brains to see if the drug has an impact, compared to people taking a placebo.
RELATED: B. Smith: 'I'm feeling great' despite living with Alzheimer's
So how does it work? Alzheimer's is associated with heavy protein buildup in the brain, referred to as amyloid. This buildup is linked to cognitive decline and memory loss. The new drug, solanezumab, is designed to stop the amyloid buildup in patients who experience early warning signs. It's currently being tested in the Anti-Amyloid Treatment in Asymptomatic Alzheimer's study (A4 study, for short).
"We want to help people live their lives with dignity and end their lives ballroom dancing, instead of in nursing homes," Sperling said.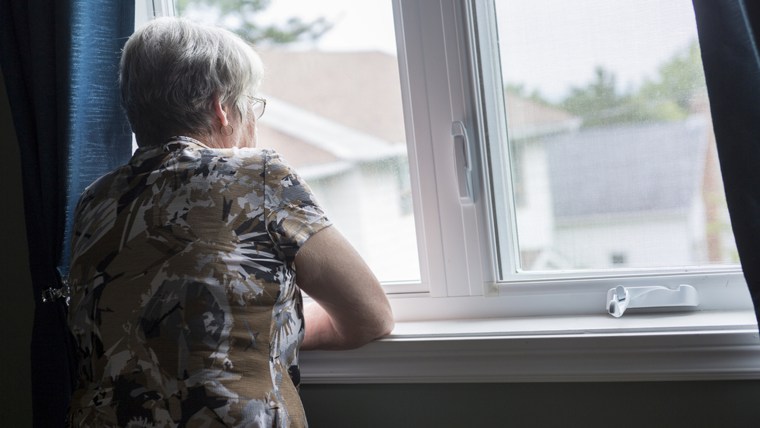 RELATED: Seth Rogan on his 'family love story' and the ravages of Alzheimer's
Research suggests that lifestyle factors can also help to boost your brain. Dr. David Perlmutter recommends steering clear of sugar and carbs, which can lead to the production of free radicals, which in turn may cause brain deterioration. Instead, he advises to follow a diet high in antioxidants, prebiotic fiber and healthy fats.
"It's never too late to change your diet and begin some aerobic exercise," Perlmutter told TODAY. "Research demonstrates that even in our 70s, even in our 80s, we have the ability to increase the growth of new brain cells."
RELATED: Burning more calories lowers your risk of developing dementia, new study says
Though it's important to note that these lifestyle changes are not a cure to the disease. For more information about the A4 clinical trial and how you can volunteer, head to A4study.org, or call 1-844-A-4-STUDY. For more information about other Alzheimer's clinical trials in your area, go to Alz.org.