You don't need a treadmill to get a great cardio workout. In fact, you don't need any equipment at all. What you do need is a small chunk of free time, your own body weight, and the motivation to stick with the routine until you see results.
On days when you don't have time to get to the gym or outdoors for a run, I recommend trying this short cardio challenge in your own home.
Start with a warm-up first — a few minutes of walking in place or around the room should do it.
Then, try the following exercises.
High knees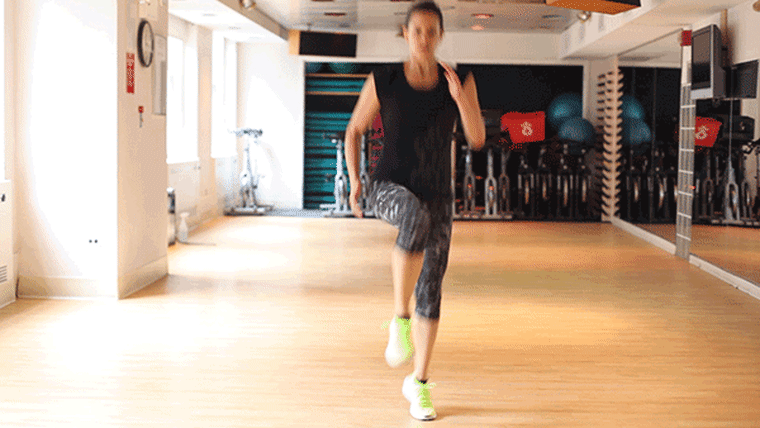 Jog in place, keeping knees high. Aim for a 90-degree angle, allowing feet to lightly touch down before bringing the knee back up. Keep going for 20 reps, or time yourself for 30 to 90 seconds (depending on your fitness level).
Butt-kickers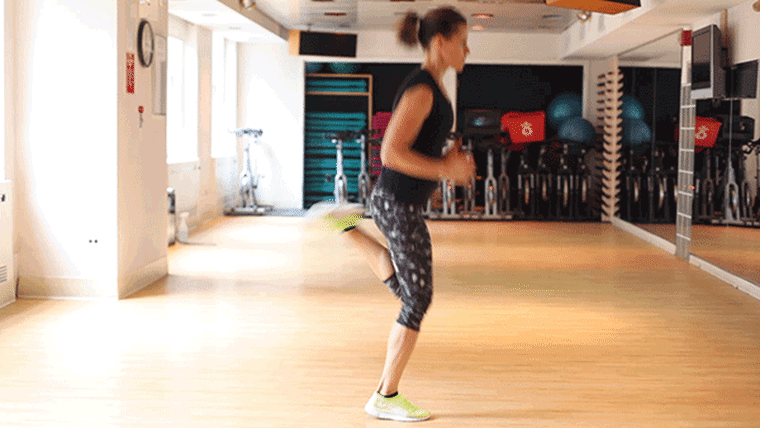 These are similar to high knees, but now your focus is on bringing up your heels towards — and touching, if you can — your butt. Keep arms in motion throughout the move by keeping them bent, and bring them up and down as if running. Do this for 20 reps or time yourself for 30 to 90 seconds (depending on your fitness level).
Starfish Jumps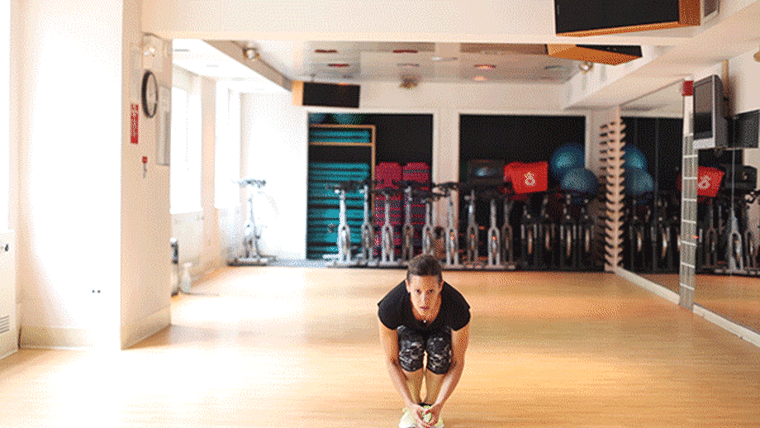 Similar to butt-kickers and high knees, you'll want to keep your feet light and bouncy throughout these jumps. Spring up from a squatted, seated position into a "starfish" and back down to the squat. Most importantly, have fun! Go for 20 reps, or time yourself as in the other two exercises.
Wide jogs in place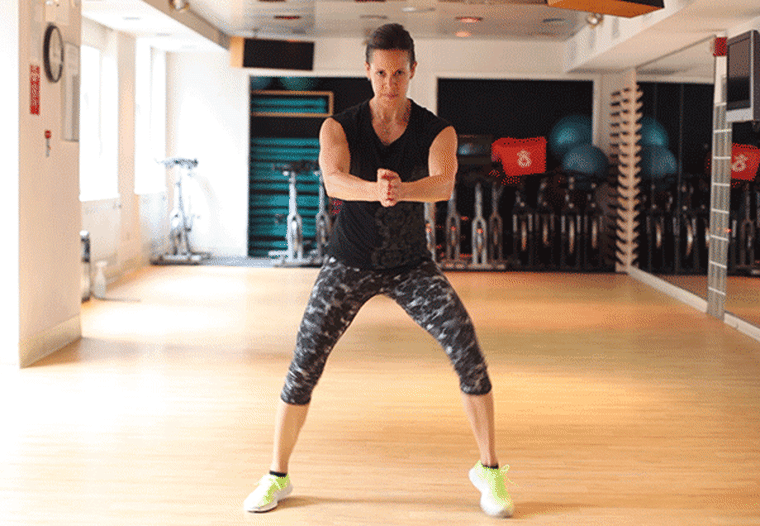 Finish up your mini cardio session by running in a wide jog stance for 40 right-and-left steps. Keep your hands together as I demonstrate above to ensure that your arm muscles (and all working muscles!) are actively engaged.
And that's it! For a greater challenge, take a 1 to 2 minute break (walk around, don't sit!) and repeat 3-5 times, depending on your fitness level. Be sure to take time to cool down and stretch afterward. This should get your heart pumping and calories burning!
Want more of Jenna's Fit Tips? Sign up for my weekly newsletter!