When Jon Stoklosa was 11 years old, he saw his brothers powerlifting and he wanted to try. While his parents supported him, many told him that he could never be a weightlifter. That's because Jon, now 37, has Down syndrome. But he started powerlifting anyway.
Twenty years later, he still loves it.
"I work hard and focus," Jon, of Newark, Delaware, told TODAY. "I am showing people that I can do it."
People with Down syndrome have weaker muscle tone so experts often warn them against playing sports. But more and more people with Down syndrome are pursuing athletics — everything from running marathons to powerlifting like Jon. And, they're successful at it. While Jon's dad, Hank Stoklosa, said people told him not to allow Jon to lift, he ignored them.
"We didn't listen to anybody. We had some very good trainers involved so we were never afraid," Stoklosa told TODAY. "We also pushed Jon out as far as he could go, safely, of course."
Jon can bench 405 pounds. He competes in the Special Olympics and regular competitions. Recently, Jon did about 20 lifts in a row when he was one of several people with Down syndrome in a video made by the National Down Syndrome Society (NDSS) with the help of of the advertising company Saatchi & Saatchi. In the video, Jon and others show that they defy the stereotypes about Down syndrome.
"I showed that I am strong," he said. "I am dedicated."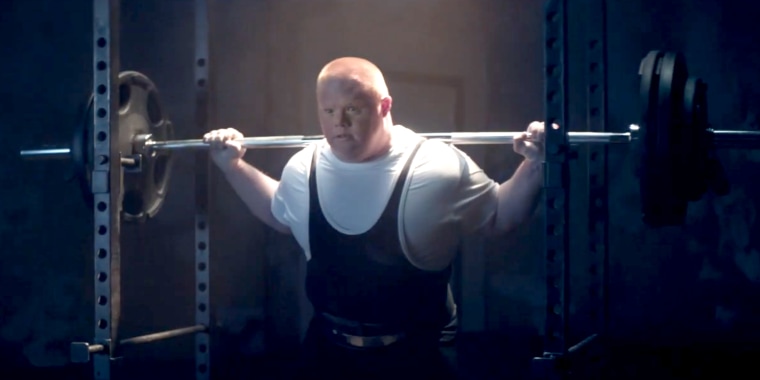 Another lingering misconception: People with Down syndrome can't have careers or even work. But Collette DiVitto, who also is in the video, doesn't simply work at a job. She owns a commercial bakery that delivers cookies to people across the country.
"I love to bake. I had been taking baking classes since I moved to Boston. I tried to get a job and they said I was not a good fit," Collette, 26, of Boston, told TODAY. "I had to open a cookie company to also create more jobs for people with disabilities."
Her bakery, Collettey's, has 13 employees, all of whom Collette hired. She felt being in the NDSS video would change how people view her, her friends and employees.
"I feel amazing and empowered," Collette said. "This is really really important to me."
NDSS made the video in honor of the organization's 40-year anniversary. While many of the stereotypes about people with Down syndrome have been debunked, Sara Hart Weir, president of NDSS, said some still linger. The best people to dispel these misconceptions are people with Down syndrome.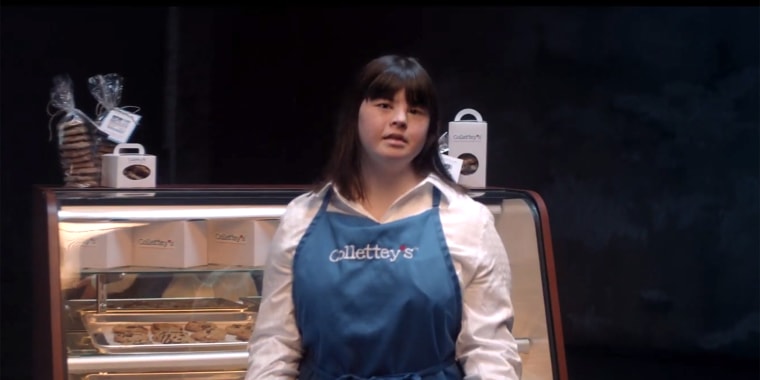 "The determination of individuals with Down syndrome is just a force. These self-advocates are advocating to have the same rights as every other American," Hart Weir told TODAY. "We need their voices more than ever."
As more people with Down syndrome pursue post-secondary education, get married and enter the workforce, they need people dedicated to inclusion.
"We need to modernize public policy to allow individuals with Down syndrome to achieve the American dream," Hart Weir said.
Collette and Jon hope people see the video and realize that people with Down syndrome have a lot to contribute to society.
"Do not focus on people's disabilities, just focus on their abilities," she said. "No matter who you are, you can make a difference in the world."