Natalie Morales hasn't run a marathon since having her two children, but the TODAY anchor leaped at the chance to run another — her sixth — to help raise money for victims of last year's Boston Marathon bombings.
Morales plans to cross the finish line at the Boston Marathon this month in honor of those who can't, an effort she chose as part of TODAY's Shine a Light campaign to support worthy causes. "This time is going to be different, I think, because of the emotions," she said. "I think as I'm running, I'm going to be thinking about how far everybody's come just in the last year."
Morales, who has raised nearly $14,000 as of Friday, will be running to help families like the Corcorans, whose lives were turned upside down at last year's Boston Marathon.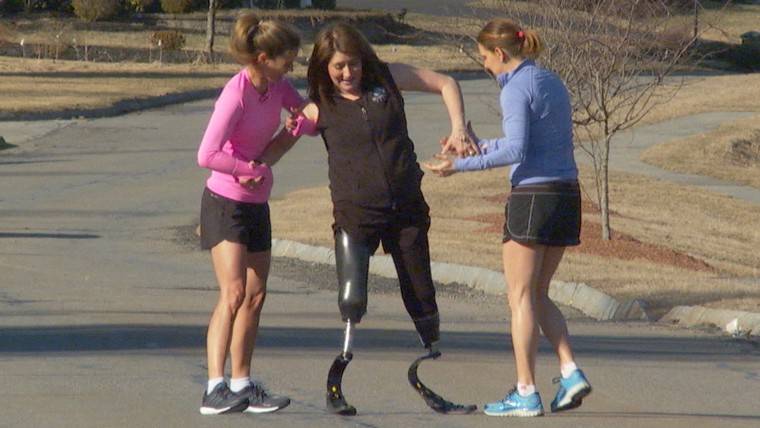 Celeste Corcoran was among the spectators waiting for her sister to finish her first marathon when the blasts went off. Her daughter was critically injured by one of the explosions, which also cost Corcoran both of her legs.
"Every single day since April 15th has been a post marathon day. We're trying to find our new normal," she said.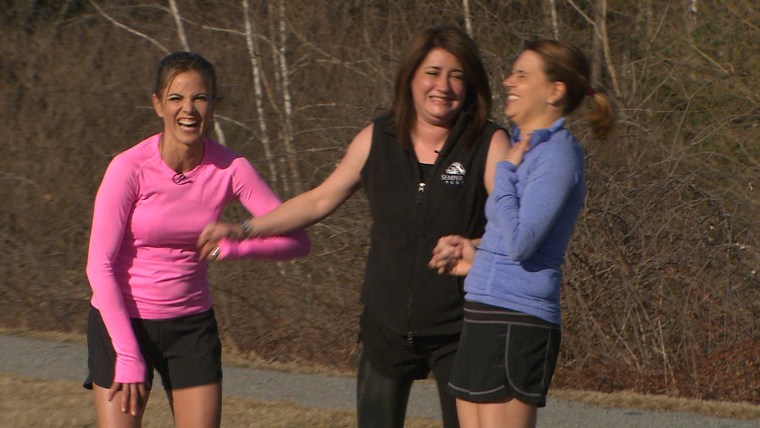 The entire family plans to return to the Boston Marathon this month to watch Corcoran's sister, Carmen Acabbo, finally cross the finish line. This time, Corcoran, who has learned how to run on her prosthetic legs, hopes to join her.
"I would love to be able to run on my feet, whether it's 50 feet or 100, when Carmen's coming around," she said. "Join hands and cross the finish line together."

Follow TODAY.com writer Eun Kyung Kim on Google+ or on Twitter.