Naomi Judd is a household name thanks to a long-lasting career with her daughter, Wynonna Judd, in country music. The mother-daughter duo called themselves The Judds, and after a long run that earned them five Grammy awards, the pair ended their "Last Encore" tour in 2012.
That's when severe depression overwhelmed Naomi Judd, now 70 years old.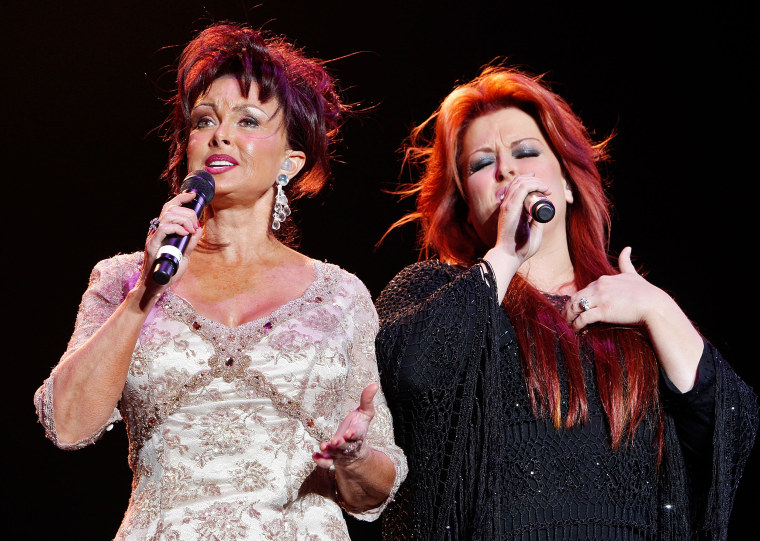 "I literally couldn't leave the house for weeks. I was completely immobilized and every single second was like a day," Judd told PEOPLE magazine.
In her new book "River of Time: My Descent into Depression and How I Emerged with Hope", Judd revealed she suffered panic attacks, suicidal thoughts and spent time in a psychiatric ward.
RELATED: 6 subtle signs of depression you should never ignore
"Nobody can understand it unless you've been there," she told PEOPLE. "Think of your very worst day of your whole life — someone passed away, you lost your job, you found out you were betrayed, that your child had a rare disease — you can take all of those at once and put them together and that's what depression feels like."
"I'm still recovering myself," Judd said, attributing her improvement to new medications, therapies and relationships with family and friends.
RELATED: 9 things I wish I'd known about postpartum depression
Though she's doing better, the physical implications of her struggle with depression sometimes leave her feeling self-conscious.
"I still have to take a lot of pills," she told PEOPLE. "My face is swollen. I don't have any hair. My right hand shakes real bad from lithium. I look horrible. But I can't be anything else after what I've gone through."
If you feel like you or a loved one may be suffering from depression, visit the Anxiety and Depression Association of America for advice on where to find help.