The cause of death for designer Mychael Knight, a "Project Runway" finalist, remains a mystery. The 39-year-old fashion star had been open about his battle with irritable bowel syndrome and extreme weight loss in recent months, leaving many to wonder if the disease may have played a role in his death. Doctors believe that's unlikely.
A close friend of Knight's, Obvious magazine editor and photographer Jerris Madison, said the family does not know his cause of death at this time. According to Madison, Knight was surrounded by loved ones in the end.
Knight revealed his abdominal troubles on Facebook in July, in a post explaining why he had "disappeared" from friends and social media. The post has since been removed. Madison, who is representing Knight's family, shared Knight's post with TODAY:
"This year has really taken a toll on my health...badly. In short, IBS is a gastro-intestinal disorder in which the food I eat, my body doesn't absorb (malabsorption) the nutrients from what I eat. In addition, b/c I have a "leaky gut", openings in my intestines, toxins from that food leak into my bloodstream, which can cause autoimmune diseases (Diabetes, Lupus, Celiac Disease, Rheumatoid Arthritis).
B/c of which, I suffer from chronic abdominal pain/diarrhea/nausea, EXTREME fatigue & exhaustion, food sensitives/allergies, foggy brain, headaches, etc. As of recent, I've develop some acute Autoimmune responses like Psoriasis, inflamed joints, and small respiratory issues."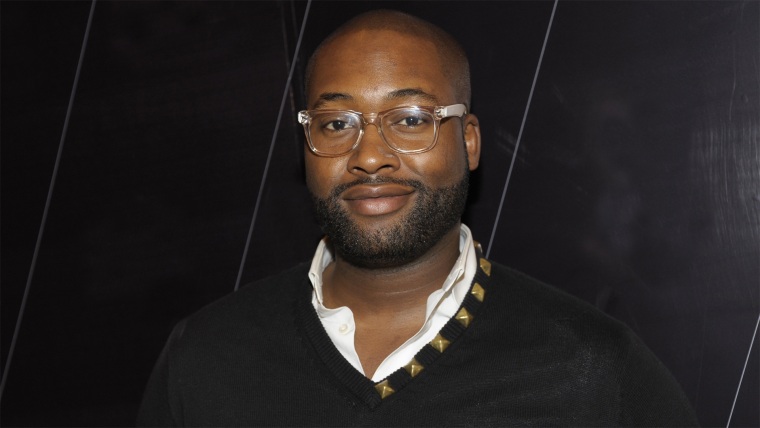 Although IBS can have a major impact on a patient's quality of life, "it does not carry mortality or cancer risk," said Dr. David Levinthal, director of the neurogastroenterology and motility center at the University of Pittsburgh Medical Center. "It's a very common disorder that can cause diarrhea, constipation and frequent abdominal pain."
There are intestinal conditions that can be fatal, Levinthal said. And while some of their symptoms can be similar to those of IBS, there are many that are not.
In the Facebook post, Knight wrote that he did not have cancer.
However, one clue could be in the symptoms Knight himself had noted, such as problems absorbing nutrients.
While unable to comment specifically on Knight's death, Levinthal said "chronic malnutrition goes hand in hand with Crohn's disease. Crohn's causes inflammation of the digestive system and is thought to be the result of a malfunctioning immune system."
Weight loss can be "another red flag for Crohn's," Levinthal said.
IBS "can cause a lot of distress in someone's life, but it's not fatal," said Dr. Nitin Ahuja, an assistant professor in the division of gastroenterology at the University of Pennsylvania. "It can, however, mimic other gastrointestinal conditions."
Warning symptoms that would point to a more serious condition, and perhaps inflammatory bowel disease (IBD), would include blood loss from the GI tract, weight loss and fever or chills, Ahuja said.
IBD can come with "a host of structural complications," Ahuja said, adding that "severe cases can be life-threatening."
The bottom line, Levinthal said is "many intestinal disorders can present with IBS-like symptoms. Patients should not diagnose themselves as having IBS and should instead get evaluated by a clinician. Identifying the underlying diagnosis is key to appropriate treatment."