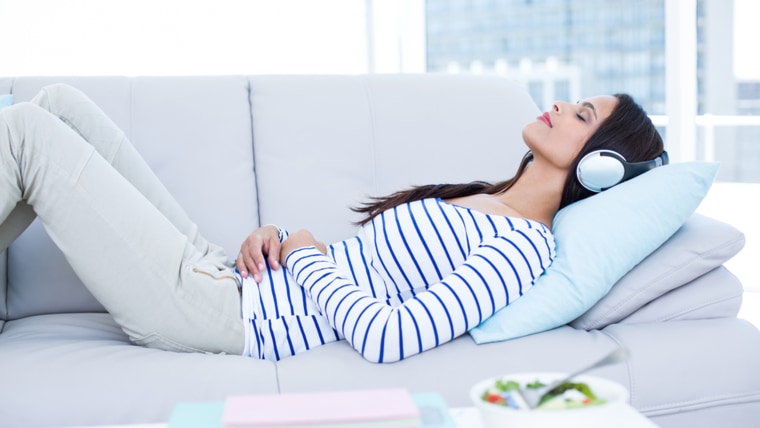 Plenty of people use music to lull themselves to sleep, but not all songs are created equal.
Studies have pointed to classical music as the ideal choice to listen to before bed, but recently Spotify said crooner Ed Sheeran's "Thinking Out Loud" is the song found in the most "sleep" playlists created by its users.
Sam Smith, Ellie Goulding and John Legend also made the cut, for the record.
While the pop hits don't fit the bill for classical music, they do have one thing in common with music that researchers say is good for sleep: the songs all have a relatively slow tempo.
"Classical music with strings is recommended, however other types of music like new age or electronic can help people to increase their sleep quality," Laszlo Harmat, a researcher in Germany who has studied the effects of music on sleep, told TODAY.com in an email.
People should look for songs that have 60 beats per minute (BPM) or less if they want to relax, Lyz Cooper of the British Academy of Sound Therapy explained. (Many of the songs on Spotify's playlist are faster than that, but we have to start somewhere, right?) She also recommended songs without words.
If you're wondering how to calculate a song's BPM, try closing your eyes while listening to the song and actually counting the number of beats for 60 seconds. Or, you can try sites like songbpm.com for a faster estimate.
But what is it about music that puts us to sleep in the first place?
"I think there are two ways of looking at this," Cooper said in an email. "Music that is designed to relax us does this through repetition of rhythms, music phrases, slow tempo and low tones."
Additionally, "music that has positive memory association can also help, so music that reminds us of a relaxed and happy time," she added.