Three years to the day after a tragic accident that led to her son's death, Kim LeBlanc powered through a charity bike ride with his heart still beating strong right alongside her.
The mother of three from Ontario, Canada, endured an emotional morning at the annual Heart&Stroke Foundation Ride for Heart in Toronto on Sunday with the help of her family and the man who now has her son Tyler's heart beating in his chest.
Dave Allingham, 43, a Canadian father of three, received Tyler Schwering's heart in a transplant that saved his life on June 4, 2012, only hours after Tyler died from injuries sustained when he was struck by a tractor trailer on May 31. Allingham participated in the charity ride for the third time since his transplant, and this was the first year that LeBlanc joined him.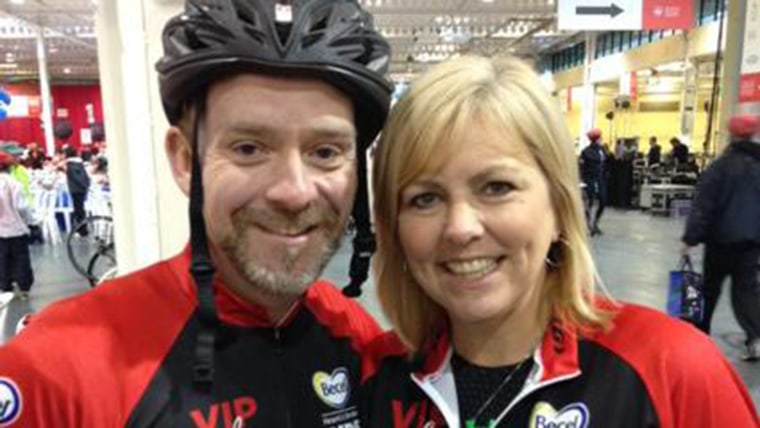 "Emotions were all over the place,'' LeBlanc told TODAY.com about the event. "It was everything from lots of tears just remembering Tyler and that day (of his accident), to memories of his life, to riding here for a great cause with his heart inside Dave. That brought a lot of joy and peace to us."
"To have Kim and her family participate, that was priceless,'' Allingham told TODAY.com. "It's Tyler's legacy that lives on. This man is my hero. I've gotten to know who he was and what he stood for, and I know this heart is full of love."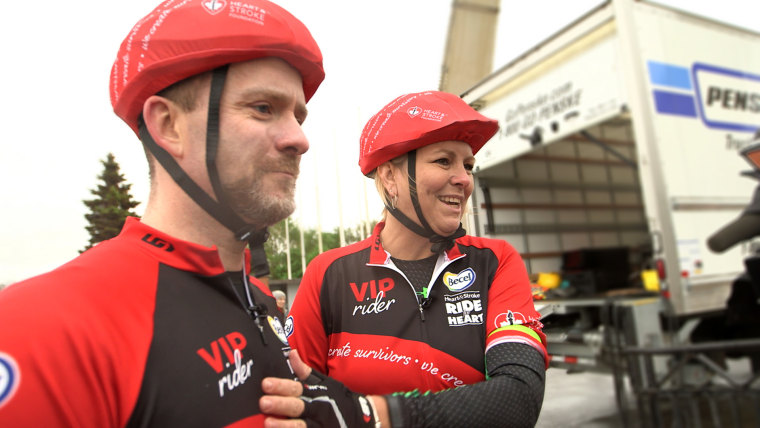 Tyler died at 15 years old after he was struck by a tractor trailer when crossing a four-lane highway while walking back to school. He was texting and listening to music on his headphones while crossing and did not see the oncoming truck. LeBlanc did not know much about organ donation before the accident and had to make the decision about it in a matter of hours once doctors informed her that Tyler had not had any brain activity for 48 hours.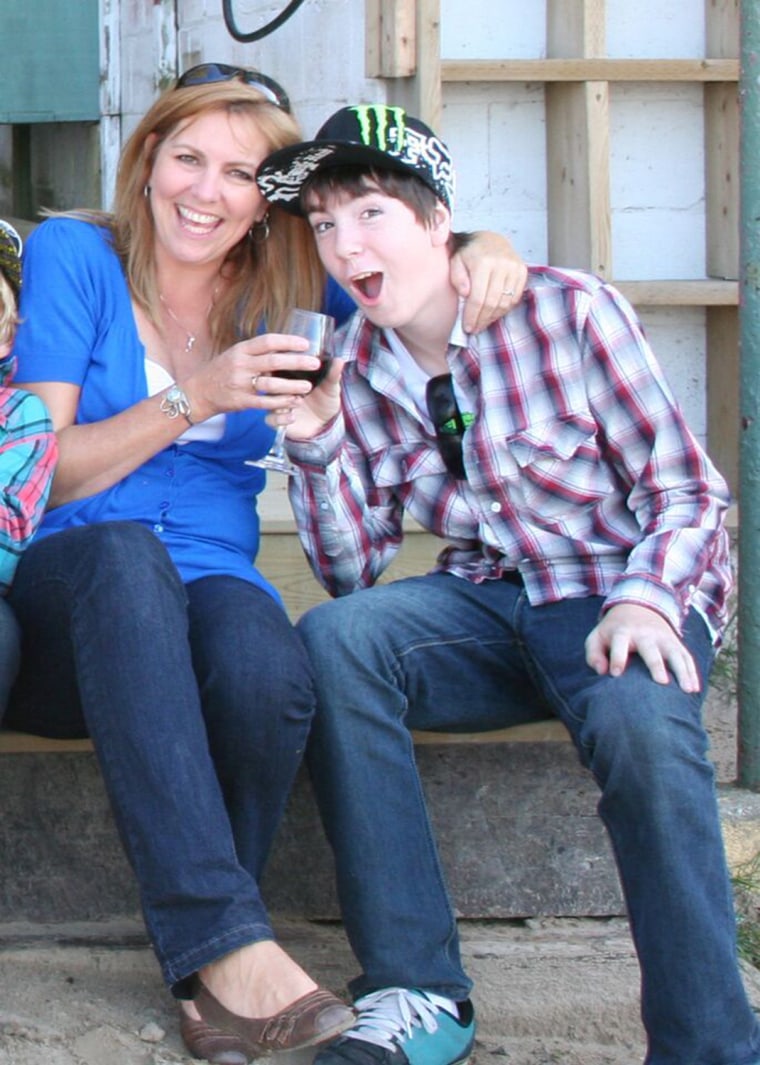 "You have a team coming in and talking to you about organ donation, and that's when it hits home that it's final,'' she said. "I thought, 'If I say yes, does that mean I'm giving up on Tyler?' But the doctors were telling me he will never be able to communicate with us, and Tyler wouldn't want that kind of life."
The Trillium Gift of Life Network that facilitated the organ donation doesn't provide any details to families in order to ensure privacy, so it took a stroke of luck for LeBlanc and Allingham to become friends. It started with a mutual friend who used to work with Allingham and started connecting the dots to LeBlanc that he may have been the one to receive Tyler's heart.
Read more: 'Drive a race car': After transplant, she helped with donor's bucket list
LeBlanc had also appeared in a local television segment about organ donation in which she read a thank-you letter from the recipient that Allingham immediately recognized as his own. LeBlanc had also written anonymous letters through Trillium to all eight of the recipients of Tyler's various organs, which included one of her favorite quotes from author Virginia Satir: "Life is not the way it's supposed to be, it's the way it is. It's the way you cope that makes the difference."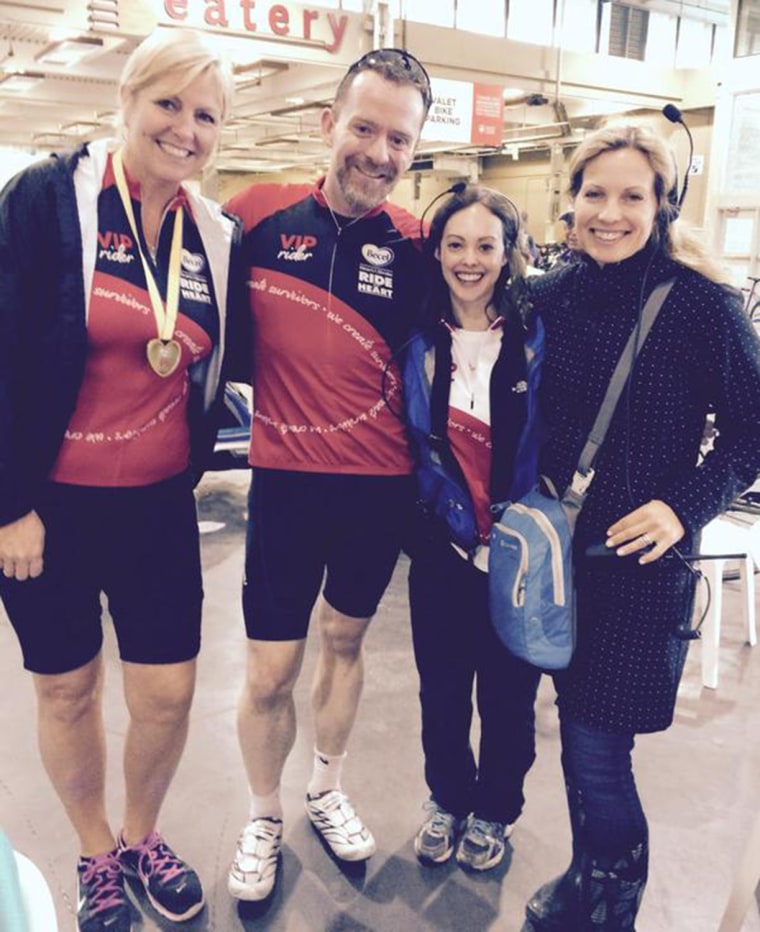 "I needed to make sure it was real because I wouldn't want to put anyone through that,'' Allingham said. "When that (quote) resonated with me, I said, 'This is real. This is the family.' When I saw the clip of Kim doing the interview with my letter, there was no more evidence I needed. I was reading it on my iPad, and I had tears streaming down my face."
On Sept. 19, 2013, LeBlanc received an email from Allingham.
"I was on eggshells,'' she said. "I didn't know what to say to this person, and I'm sure he was filled with a lot of fear. I didn't want him to feel my pain and my tragedy. I wanted him to feel strong and good with his recovery."
The two decided to meet face to face at a local restaurant a month later. Allingham let LeBlanc place her hand over his heart to feel it beating.
"He just stood there and I knew immediately that it was him,'' LeBlanc said. "We both started to cry, and we hugged. It was unbelievable."
"We shed a lot of tears at lunchtime,'' Allingham said. "The waitress wondered what was going on, so we shared it with her, and then she was in tears."
In 2006, Allingham was diagnosed with arrhythmogenic right ventricular dysplasia, a condition that weakens the heart. That led to a series of unsuccessful cardiac surgeries and then living on a machine that kept him alive. Doctors informed him in the spring of 2012 that he only had about 30 days before the machine would no longer help him. It was at that time he got the call that he would be able to receive a heart transplant.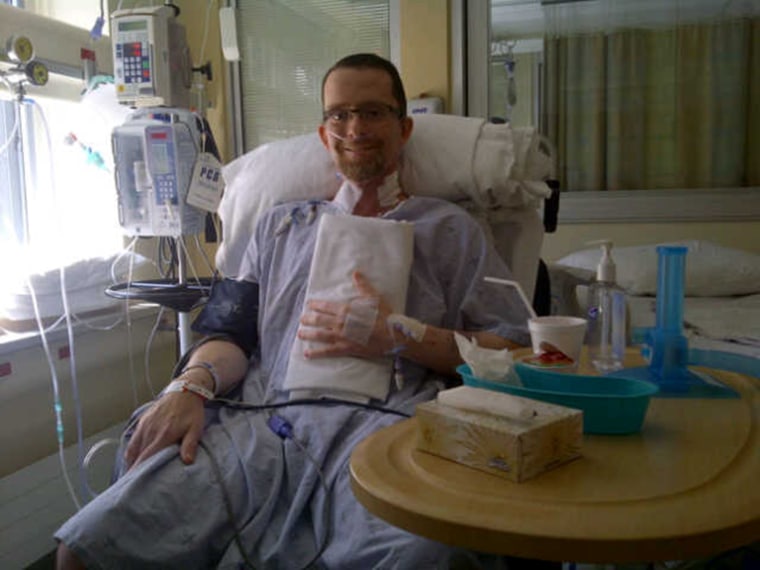 "When that phone call came in, shock set in because it was real,'' he said. "I was going to have my heart replaced, and I had so many emotions going on inside because it also meant a family just lost a loved one. I couldn't imagine the grief and what they were going through, and they made that decision to donate a loved one's heart. This gave my children their father back and gave my wife her husband back."
LeBlanc and Allingham now both work with the Heart&Stroke Foundation to raise awareness and funding for organ donation, which includes an online fundraising page.
"There was one promise I made to myself when I was living on the machine and I received what I call an unconditional gift of love,'' Allingham said. "There was a family willing to give me that gift of love and life, so I'm going to spend the rest of my life giving back. That promise is real to me, and it has become my life. I feel a deep gratitude and a responsibility to get out there and do what I'm doing to save lives."
LeBlanc and her family normally go to a cottage in the country around the anniversary of Tyler's death to get away and reflect on his life, but LeBlanc's oldest daughter, Courtney, 28, suggested they all join Allingham in the ride this year.
"I always feel Ty with me, even more so when we do things like this,'' LeBlanc said. "I don't see Dave as Ty. I see them together, and I feel him with me all the time."
While LeBlanc, her two daughters, her son-in-law, and her husband, Guy, all rode either the 25- or 50-kilometer course at Sunday's bike ride, Allingham rode the full 75 kilometers.
"I said to Dave, 'You better be able to ride the 75K,'' LeBlanc said. "After all, you have a teenager's heart inside you."