A mother and daughter are using their own experiences with heart disease to raise awareness about cardiovascular concerns that Black Americans should be aware of.
Lucy Eldridge Emonina, 67, and her daughter Ovuke' Emonina McCoy, 45, were both born with hypertrophic cardiomyopathy (HCM) and required heart transplants. The genetic illness runs in their family: Emonina lost four brothers and two sons, McCoy's siblings, to the disease.
"All my life I have heard the words heart disease," said Emonina. "... As a child, all I heard about was heart disease. I lost a brother at 11 years of age due to heart disease. Went back and forth to the doctor when I was little for my heart condition, and for a while I was doing OK. But then I started having children, that's when my heart changed for the worse."
Emonina said at 38, she gave birth to her third and final child; at 42 she was having "all types of symptoms" and "knew (she) was in trouble." After a mini-stroke, she was sent to a specialist and underwent medical treatment until she received a heart transplant in 1995.
Cardiovascular disease affects millions of people each year: It's the leading global cause of death, according to the American Heart Association (AHA), and was the underlying cause of more than 859,000 deaths in the United States in 2017. Between 2013 and 2016, more than 121.5 million American adults had some form of cardiovascular disease.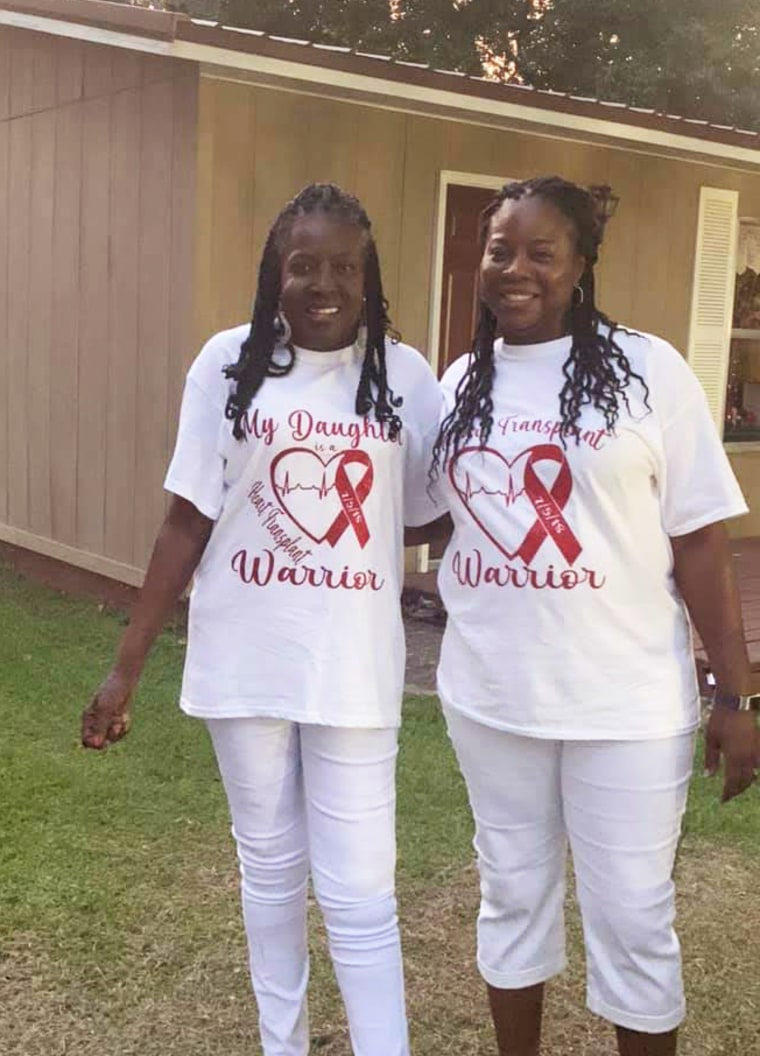 McCoy and Emonina said that they were working with the AHA in an attempt to raise awareness about cardiovascular disease in their community: From 2013 to 2016, over 57% of non-Hispanic Black women and 60% of non-Hispanic Black men had some form of cardiovascular disease.
"Sometimes there is a health disparity for both getting to the doctor in Black communities, and in treatment, and especially for donors and transplants," said McCoy. "I know that when my mom (had her heart transplant) in 1995, our whole family was against it. We didn't have the knowledge. ... We thought she would die. We didn't know or understand."
McCoy said that despite growing up "around heart disease" and knowing her mother dealt with HCM, she "never expected" to need a heart transplant of her own. As a child, her HCM was detected early, and at the age of 43, just three weeks after she was married, she was told that she would need a transplant.
"Instead of focusing on being ready to celebrate my marriage and being on my honeymoon, I was waiting on a heart transplant and thinking 'Am I going to live and be part of a marriage?'" said McCoy, who said she was married on New Year's Eve in 2017. She was put on the waiting list for a heart in March 2018, and underwent surgery in July 2018.
"I watched my brothers go through this," she continued. "My 33-year-old brother passed in 2011. He was waiting on a heart transplant but unfortunately didn't make it. Then my younger brother passed in 2019. He succumbed from heart disease and didn't make it to the heart transplant list. It was his time, and God took him. I am my mom's only living child. ... Losing two of my younger brothers to this heart disease is so tragic. My mom lost her brothers too. We have lost a lot of men to cardiac disease in this family."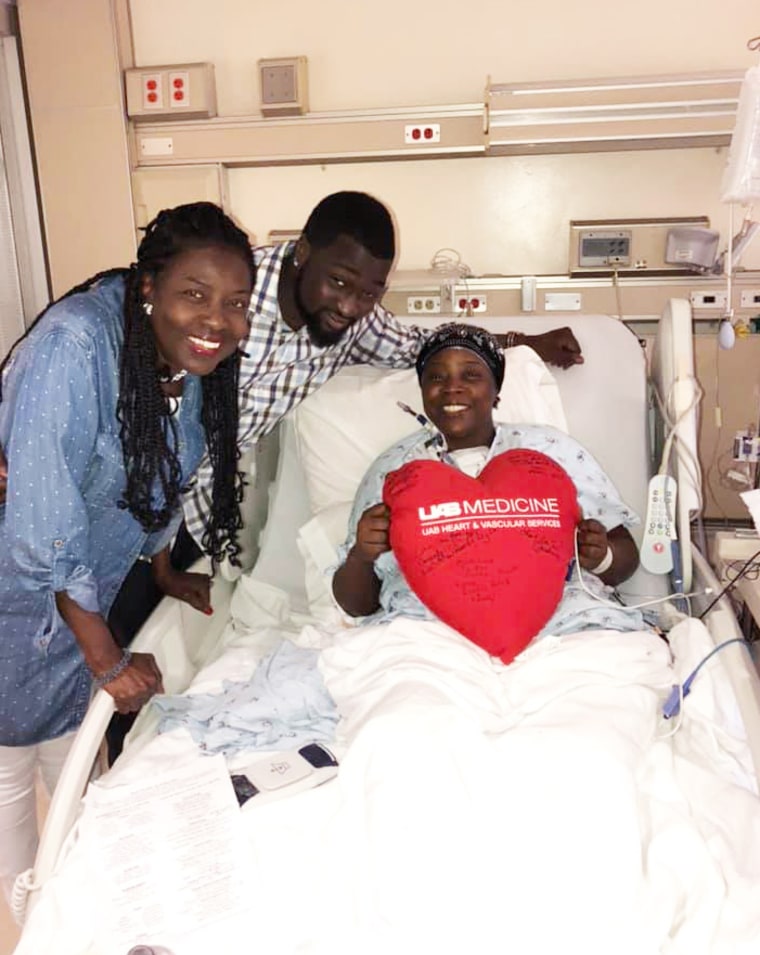 McCoy said that after her transplant she was "feeling so much better" and "up and walking within 48 hours" of the surgery. Now, she said it's had a major impact on her quality of life, and she and her mother hope others feel encouraged and safe in seeking out medical care for themselves.
"It is important to say that with heart disease, you don't have to die of it, but to live, you have to take control of your life," Emonina said. "Go to the doctor. Know your numbers. Check your blood pressure. Eat healthy. Lose or maintain your weight. Don't smoke, don't drink. Do these things, stay healthy, and you can stay alive with heart disease."
The AHA lists all of those factors as "major risk factors" that a person can "modify, treat, or control," making it less likely for them to suffer a heart attack or other severe cardiac event. The organization also recommends understanding and working to lower your cholesterol levels and remember that a heart attack can occur at any age, especially in people who are already at high risk.
McCoy also said that Black women especially should prioritize taking care of themselves and their own health.
"Heart disease is the No. 1 killer of women, especially in the Black community," she said. "... Black women, we carry a lot of weight in our community, because we take care of a lot of people. A lot of us are single moms, but we have to take care of ourselves. So that's the biggest thing. Self-care is the best care. No one can take care of ourselves besides us."