Three-fourths of heart attacks in young women may be preventable through lifestyle changes, a new study finds.
Researchers followed nearly 70,000 women for two decades and concluded that the majority of heart attacks in young women might be prevented if women closely followed healthy lifestyle practices, according to the study published in the Journal of the American College of Cardiology.
One of the striking findings of the study was that many heart attacks were in women who weren't overweight. 
"Out of nearly 460 cases 140 were normal BMI," said the study's lead researcher Andrea Chomistek, an assistant professor in the department of epidemiology and biostatistics at the University of Indiana in Bloomington. "So the rate was higher among those who were obese, but there were still normal weight women [who had heart attacks]."
Factors that may have pumped up the risk in these normal weight women include: lack of exercise; poor diet; and/or smoking, Chomistek said.
That is something Allison Moore, 44, would have liked to have known before she suffered a mini-stroke last year.
In the hospital ER, Moore was told her blood pressure and cholesterol were at dangerous levels and she was at high risk of having a heart attack — or an even more serious stroke.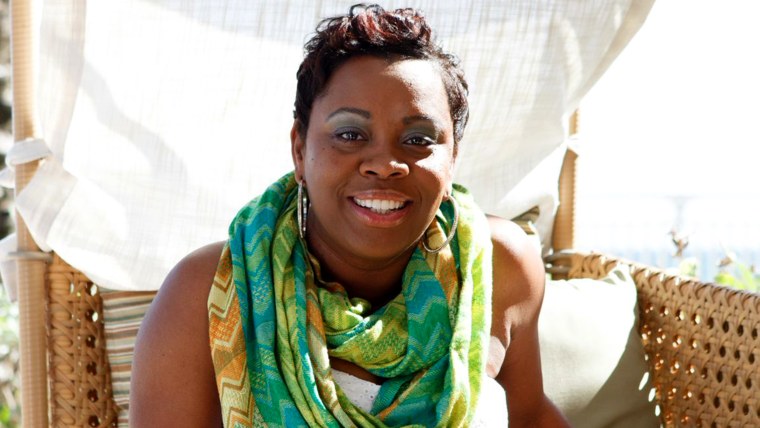 Moore never thought she was at risk for heart disease. She had always been able to eat anything she wanted, including her favorite fried foods, and still stay slim. And exercise? She figured that was just for folks who needed to lose weight.
But the doctors' advice changed all that.
"I was scared to death," said Bear, Del., life coach and mother of two. "My whole life changed immediately."
Along with blood pressure and cholesterol-lowering medications, her doctors prescribed exercise and a healthier diet.
Those are lifestyle modifications that all young women could benefit from based on the new study findings, said Dr. Katie Berlacher, an assistant professor at the University of Pittsburgh School of Medicine and a cardiologist at Magee-Womens Hospital at the University of Pittsburgh Medical Center. Berlacher is unaffiliated with the new study.
"We need to be starting much younger—when women are in their 20s, rather than their 40s and 50s when they've already developed early signs of heart disease," Berlacher said. "One of the impressive things about this article is that it suggests that you could decrease the risk of heart disease by 50 to 70 percent if women complied with the recommendations."
The women in the new report were part of the Nurses Health Study II, a long-term study that included 116,000 nurses and began in 1989. Participants in that study were surveyed about their diets and other health habits every two years.
The researchers winnowed the numbers down to 69,247 after excluding women for whom there was incomplete data or who had been diagnosed with high cholesterol or blood pressure within two years of the initial study's outset.
During the 20 years of followup, 456 women had heart attacks and 31,691 were diagnosed with one or more cardiovascular disease risk factors, including type 2 diabetes, high blood pressure and high cholesterol.
Of the six healthy lifestyle factors that were examined— not smoking, a normal BMI, physical activity of at least 2.5 hours per week, watching seven or fewer hours of TV a week, consumption of a maximum of one alcoholic drink per day on average, and a healthy diet— only TV watching was not found to independently impact heart attack risk.
"While in a general sense the study seems somewhat commonsensical, it is groundbreaking," Berlacher said. That's because the research suggests the goal should be preventing heart attack risk factors, not just heart attacks, she said.
Dr. Chileshe Nkonde-Price, a heart expert unaffiliated with the new study, welcomed the focus on younger people.
"All the risk factors we have are based on studies in older people," said Nkonde-Price, an assistant professor at the Perelman School of Medicine of the University of Pennsylvania and director of the Women's Cardiovascular Center at Pennsylvania Hospital. "This is a real shift in the cardiovascular community to look upstream and to ask what can we do to prevent risk factors."
Nkonde-Price suspects that the new findings are good news for patients who want more than pill-prescriptions from their doctors. 
"Just from my anecdotal experience, patients tend to really like things they can do on their own," she said. "It gives them more of a sense of control and power over their health."

After a year of exercise and healthy eating Moore has managed to improve her cholesterol enough that her doctor said she could stop taking her cholesterol-lowering medication and one day might be able to do the same with her blood pressure medication.
"I took for granted that I was healthy," she says. "Now I'm like the poster child for healthy lifestyle."
Linda Carroll is a regular contributor to NBCNews.com and TODAY.com. She is co-author of "The Concussion Crisis: Anatomy of a Silent Epidemic" and the recently published "Duel for the Crown: Affirmed, Alydar, and Racing's Greatest Rivalry"