Rapunzel is no longer one for the storybooks.
After reading about Charlie Tillotson, the "real-life Rapunzel" who chopped off her flowing blond hair to help kids with cancer, TODAY fans flooded our Facebook page with stories of children who have also donated their hair to help kids in need.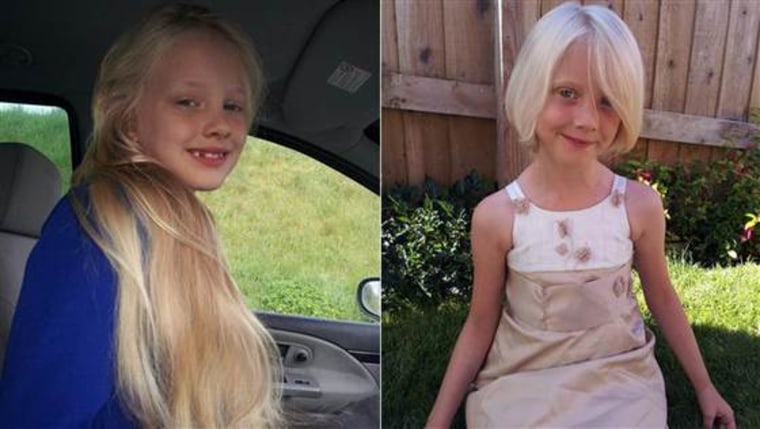 From a cancer survivor donating her own locks to a courageous little boy growing out his hair to give it to charity, here are the donation pictures we loved — all from our own TODAY viewers! Keep on inspiring us!
This little girl was diagnosed with cancer at 4 months old, but is now cancer-free and has donated her hair twice already!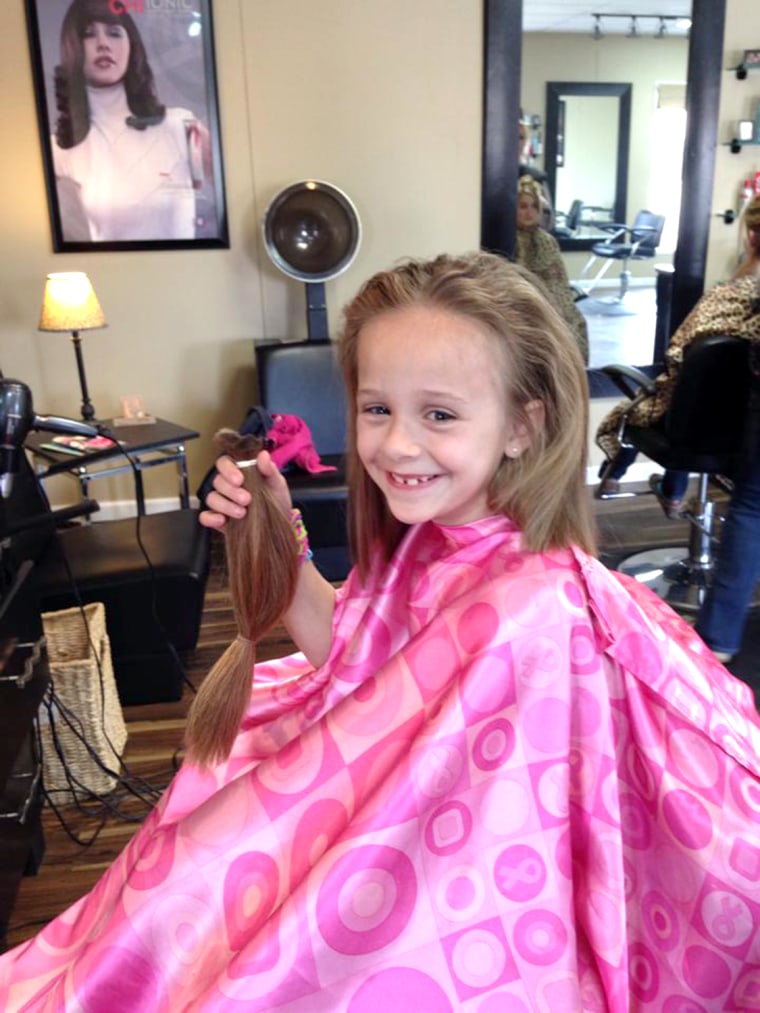 Cynthia Gomez's daughter, Graciela, donated her hair because her mom is a cancer survivor. She plans to keep donating!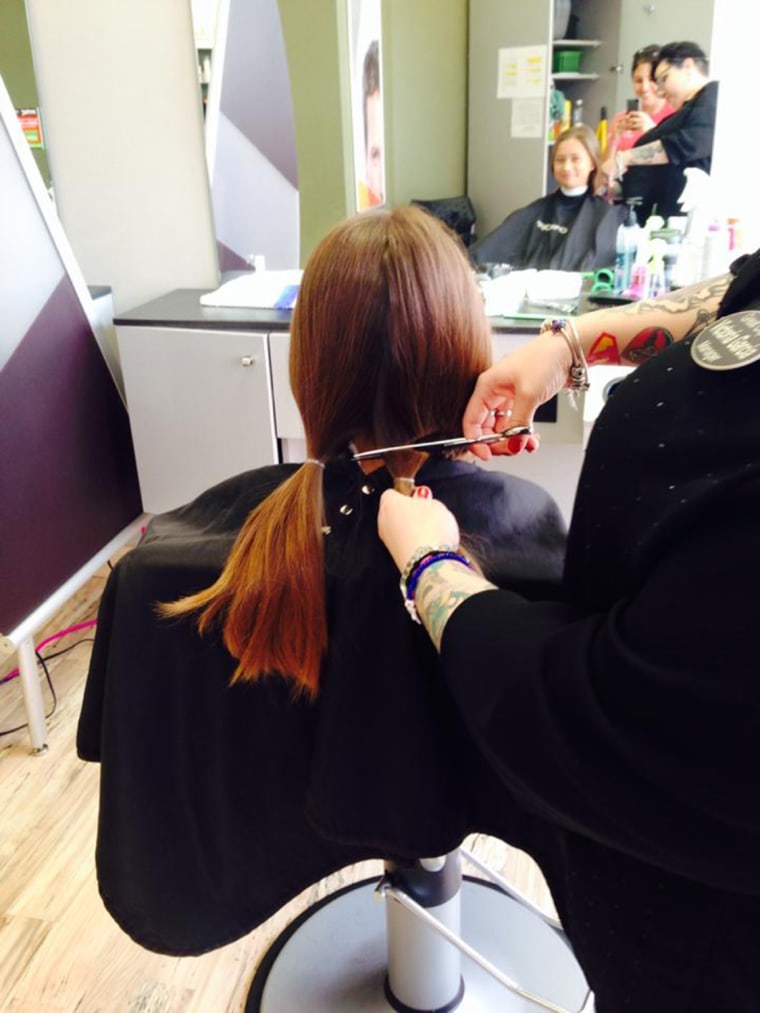 Who ever said donating hair is just for girls? Amber Hotelling said her son grew his hair out for 3 years to donate it — even enduring taunting — but kept going because people with cancer don't get to "cut it out and quit." Now that's awesome!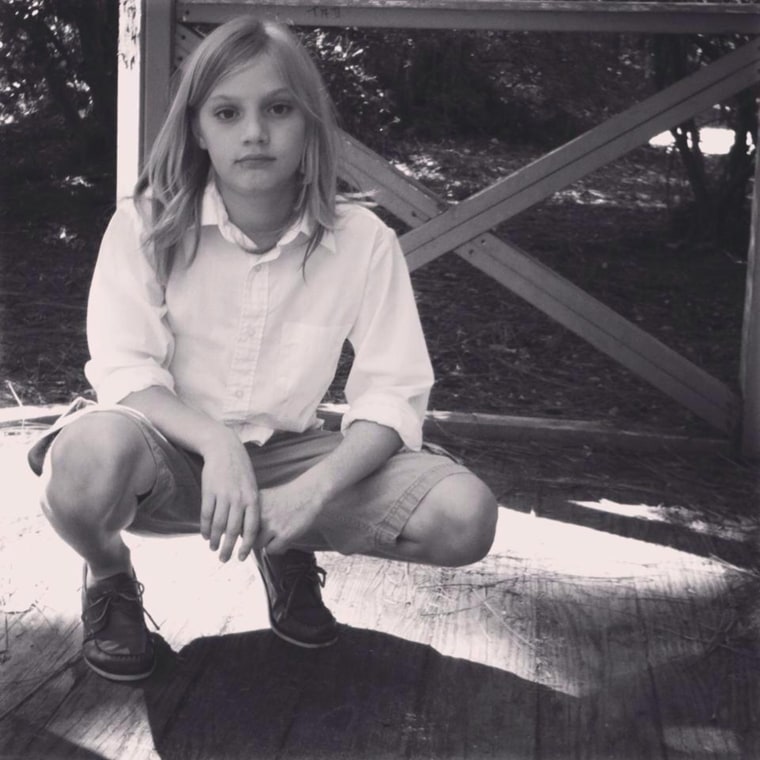 Cyndy Aquino shared this photo of her daughter, who donated 14 inches to charity!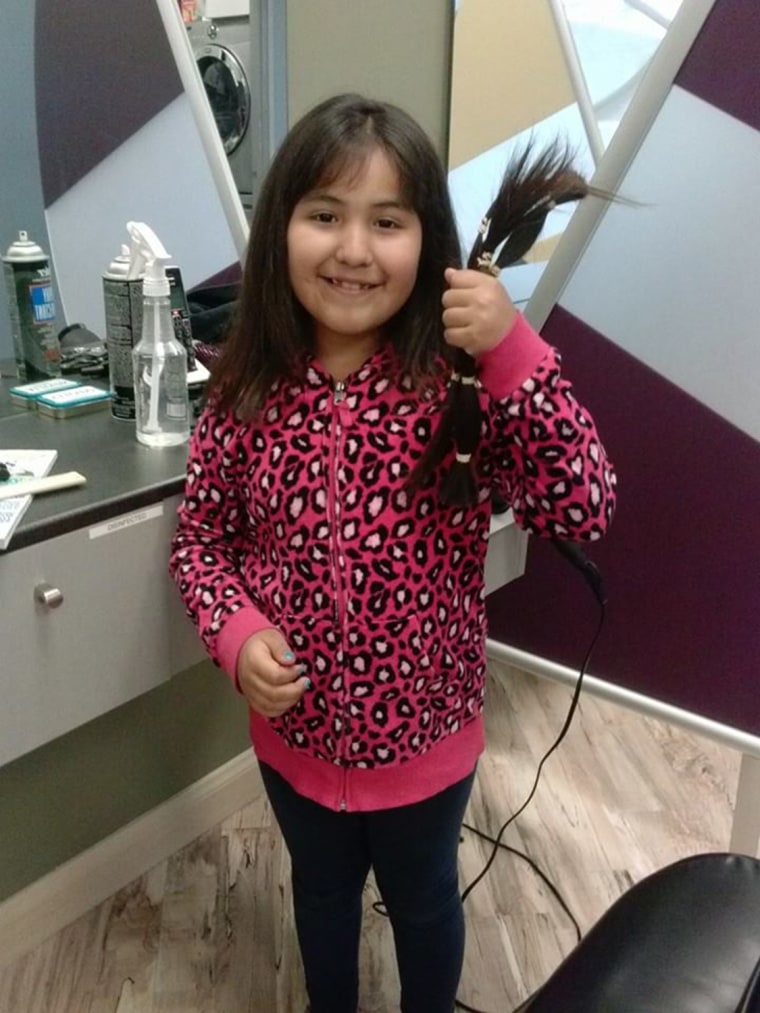 Amy Hartman's 10-year-old daughter donated 10 inches, and Hartman says she "couldn't be prouder of her."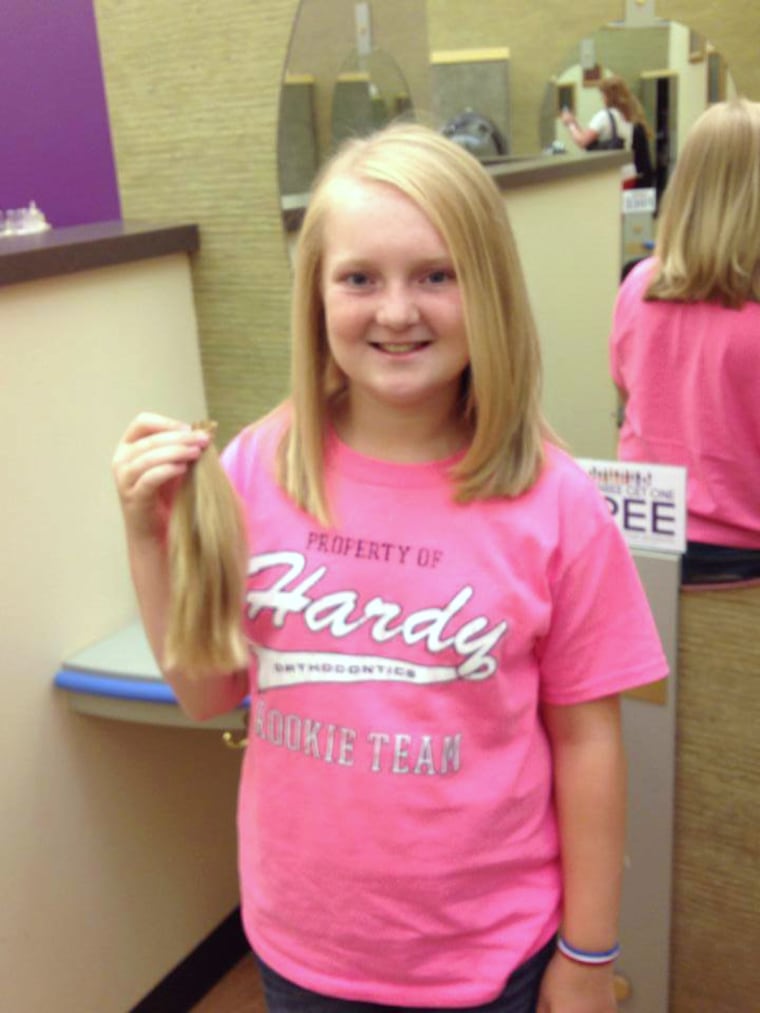 Trista Reiser-Nerich's daughter donated an impressive 12 inches. Wow!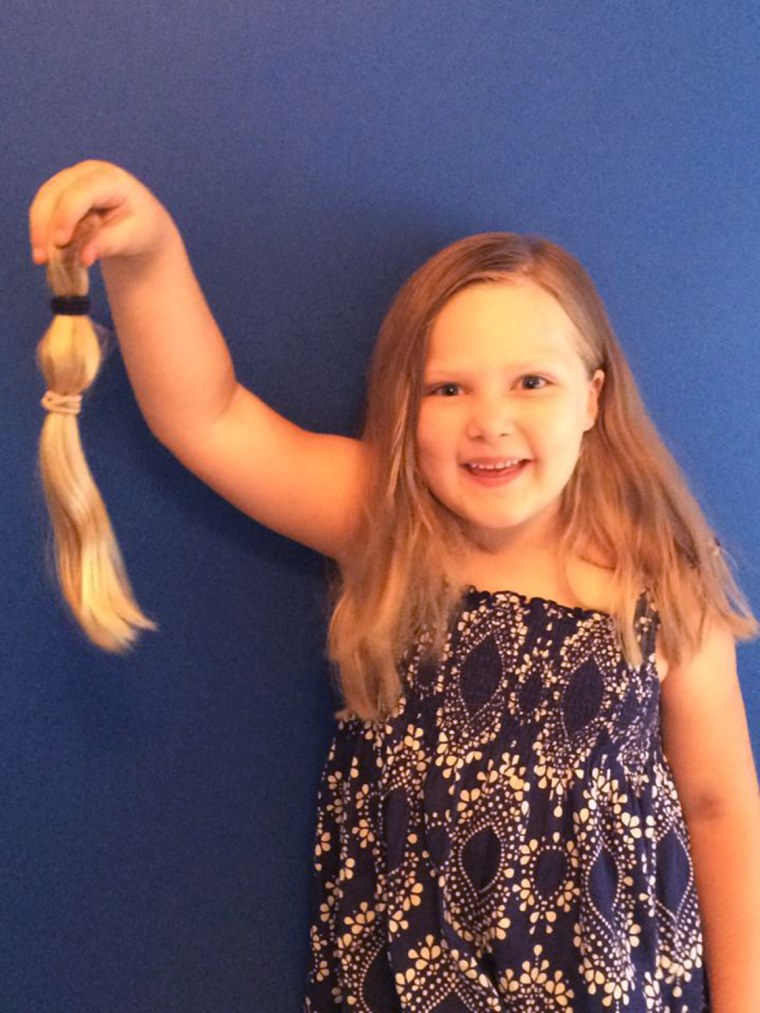 Brittany Nicole Sandoval shared this photo of her daughter about to chop off her knee-length hair to donate to charity: