When Mike walked through the doors of Mercyhurst University, he was 19 years old, selectively mute and rebounding from a failure at a previous school. Mike is prodigiously gifted at math, but he is also autistic and social interaction had become so difficult for him that he had simply stopped trying.
"He was lost," recalls Mike's mother, Pam. "He was in his own little shell. The school he was in — there was just nobody to help him."
Mike's parents transferred him into Mercyhurst's Autism/Asperger's Initiative (AIM), a pioneering program designed to help students overcome the kind of challenges he was facing. In addition to academic instruction, the four-year program based in Erie, Pennsylvania, helps students develop executive functioning skills, practical life skills and provides them with emotional and social support.
(Mike, as well as others in the program, did not want their full names disclosed, fearing that it could impact their employment prospects.)
Now, four years later, Mike is no longer mute.
He speaks softly but readily, makes eye contact and smiles engagingly. Set to graduate this week, he will soon face a new challenge: graduate school. Enrolled at a prestigious university in the Midwest, Mike will use his considerable math talents to earn his masters degree. He has even accepted a teaching assistantship at the college.
"'Good Will Hunting' is child's play for this guy," said AIM program director Brad McGarry, only half in jest. "He is brilliant."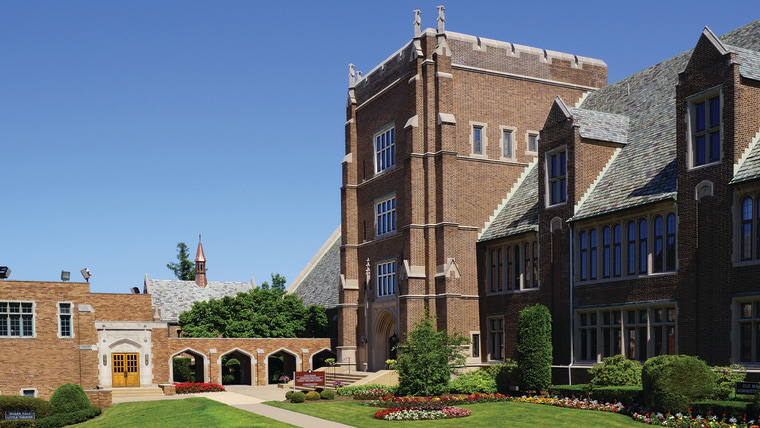 In recent years, the number of young autistic adults seeking educational advancement and career opportunities has risen sharply. The Centers for Disease Control and Prevention estimates one in 68 children is currently diagnosed with some form of autism, a number that has been rising at a rate of 17 percent per year since the mid-1990s when the DSM-IV diagnostic manual of psychiatric disorders broadened the definition of "autism."
Now, many of those children are college-aged.
"The wave is about to hit," McGarry said, "and we want to be ready."
David Kearon, the director of adult services at the national advocacy group, Autism Speaks, agrees the growing numbers herald the need for greater educational and career support.
"The best estimate we have is that 50,000 people on the autism spectrum are aging out of the school system each year," said Kearon. "That means there will be half a million entering college or the workforce over the next decade."
A 2012 study in the Journal of the American Academy of Pediatrics that reported 34.7 percent of youth with an autism spectrum disorder had attended college within six years of graduating from high school. A little over fifty percent had held paid employment.
Programs like AIM are set up to address those needs. McGarry and his staff understand that executive functioning skills and appropriate social behavior are key to success in the greater world. For students on the autism spectrum, however, acquiring these skills can be more challenging than even the most demanding academic work.
For this reason, AIM concentrates on honing particular skill areas. In fact, admission into the program is contingent on whether students show they are ready to accept what the program has to offer.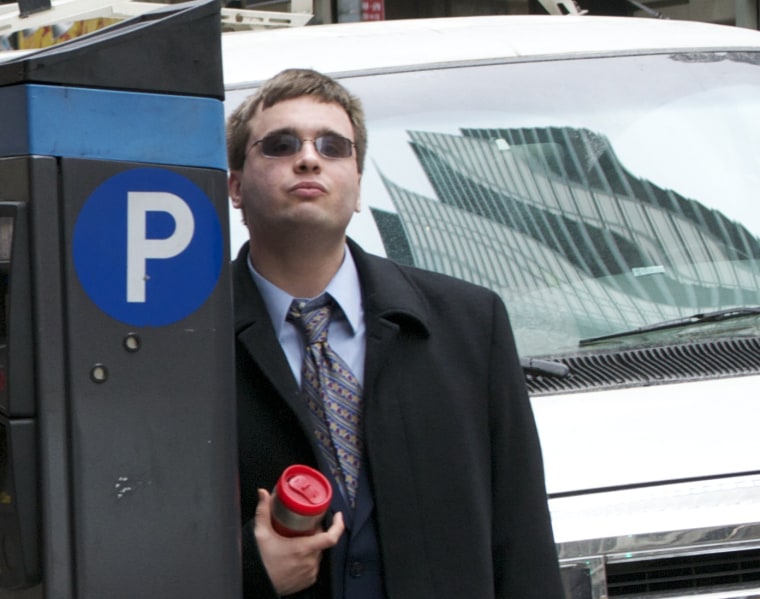 "If you're an 18-year-old with a drivers license, that shows you're functioning at a very high level," McGarry said. "Do you have a bank account and manage your own money? Do you know how to cook and clean? We put it all together into an AIM GPA, a quantitative number that predicts how well a student will be able to succeed at college."
Because space is limited, academic standards for AIM are even higher than for the rest of the university. It costs about $46,000 per year including room and board; most AIM students live in a residence on campus with a live-in counselor. Currently there are 31 students in the program (in the fall of 2016, there will be 45). McGarry says qualified students often wait two to three years before a vacancy opens up.
"We're turning away twice as many students as we're accepting," said McGarry.
That's a reason why Mercyhurst is working with other colleges to create similar programs. Some participating colleges include the Rochester Institute of Technology, Rutgers University, University of Tennessee (Chattanooga,) University of West Florida, Western Kentucky, Eastern University, UCLA, the University of Connecticut and Marshall University in West Virginia.
"Programs like these are very, very helpful," said Kearon. "The ones that have been shown to be most effective are serving as a model to other universities. We're seeing more programs dedicated to students with autism every year."
Because employment preparedness is an important part of AIM's mission, McGarry recently took four of his students into New York City to attend an employment seminar at a major financial company. The experience was a little overwhelming but ultimately inspiring for the students.
"I liked getting a feel for what things [in the workplace] are really like," said Andrew, a sophomore in the AIM program. "I liked seeing the possibilities."
McGarry believes all his students will find employment and be able to live independently.
"Some of the parents have said to me, 'I never thought my child would even make it to college, let alone get through four years of it and find a job'," said McGarry. "But that's our end goal at Mercyhurst: meaningful employment.
"It's kind of like a stairwell. We have to take them up one step at a time. We walk a philosophical line between enabling and empowering. We never want any of our students to be hired out of pity, or as a charitable act."