A dozen more people have been sickened in the salmonella outbreak linked to eggs produced by Rose Acre Farms' Hyde County farm, the Centers for Disease Control and Prevention has announced.
That brings the total number of people infected to 35 in nine states; 11 had to be hospitalized, but no deaths have been reported, the CDC said in its latest update on May 10.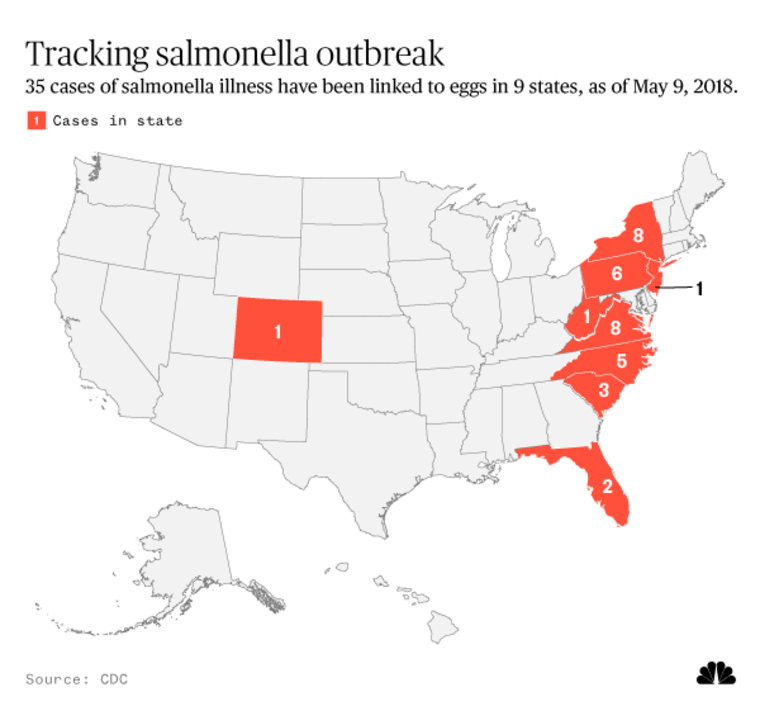 The Indiana-based company voluntarily recalled 206,749,248 eggs last month over fears of a potential Salmonella Braenderup contamination, according to the Food and Drug Administration.
The eggs were sold under a number of brand names including Country Daybreak, Crystal Farms, Coburn Farms, Sunshine Farms, Great Value (which is sold at Walmart), Glenview, as well as Food Lion. Visit the FDA website for the full list.
On April 17, Publix stores said they were recalling 23,400 dozen extra large eggs in 18-egg packs that were purchased from Rose Acre Farms and packaged at a Florida location. For more package information check the Publix website.
In an announcement posted to its website, the FDA reported that Rose Acre Farms of Seymour, Indiana, recalled the eggs distributed from the farm in Hyde County, North Carolina.
The eggs have reached consumers in the following states: Colorado, Florida, New Jersey, New York, North Carolina, Pennsylvania, South Carolina, Virginia, and West Virginia through retail stores and restaurants.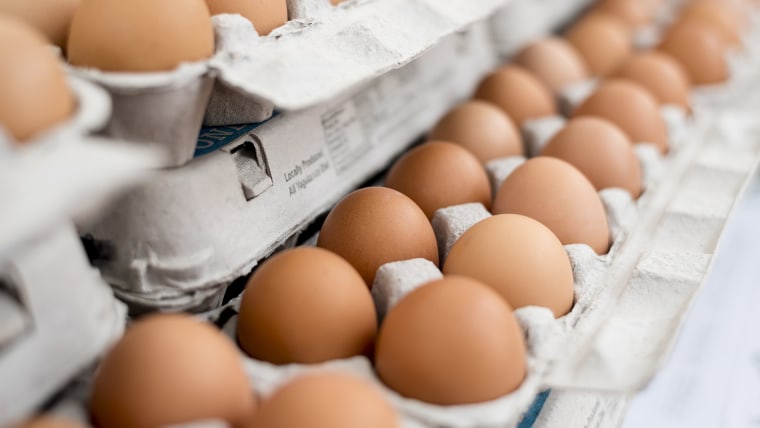 If you think you may have purchased eggs involved in this recall, check your carton for plant number P-1065 with the date range of 011 through date of 102, the FDA says. In addition, check for these carton details.
The bacteria in question is called Salmonella Braenderup, "which can cause serious and sometimes fatal infections in young children, frail or elderly people, and others with weakened immune systems," the government agency reports.
According to the Centers for Disease Control and Prevention, symptoms from salmonella infection include:
Diarrhea, fever, and abdominal cramps, about 12 to 72 hours after infection.
The illness usually lasts four to seven days, and most people recover without treatment.
In 2010, a salmonella outbreak led to the massive recall of more than 1 billion eggs from Iowa farms. More than 1 million illnesses were reported.
If you think you may have purchased contaminated eggs, the Centers for Disease Control and Prevention suggests you throw away or return the product, wash your hands thoroughly, clean any shelves where the eggs were stored and wipe the area with a dry towel. This will sanitize your fridge and make sure germs don't spread.