What keeps most folks tossing at night? The usual: unpaid bills. But lingering money woes aside, Americans actually have grown collectively less uptight in recent months, according to a survey released Wednesday.
By the numbers, more than 3,000 people pinned their average stress level at 4.9 on a 10-point scale, where 1 equals "little or no stress" and 10 means "a great deal of stress," according to the survey conducted in August by Harris Poll on behalf of the American Psychological Association (APA).
That means overall U.S. stress has waned from the 5.1 average pollsters marked in 2013 — and is down from the 6.2 they gauged in 2007, according to past polling by the same firm.
"We looked really carefully at the trends and overall levels of stress and found a significant decline in stress in 2014," says Norman B. Anderson, chief executive officer of the APA. "We suspect it has a lot to do with economic conditions in the country."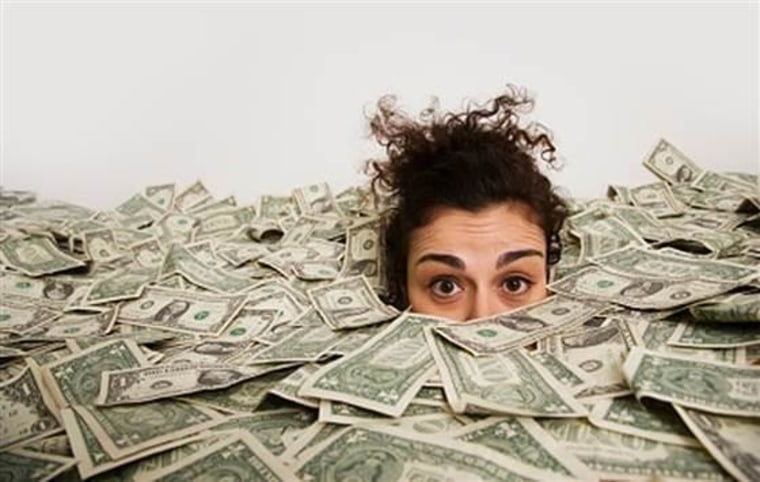 While the economy seems to be improving, it's no surprise money remains one of the biggest coast-to-coast worries, with 72 percent of Americans feeling concerned about cash flow during month before they were surveyed, the poll found. One third of people in relationships also cited money as major conflict in their coupling.
Parents, millennials, Gen Xers, and people who make less than $50,000 annually reported feeling more stress than did other Americans. Harris polled 3,068 adults spanning all age groups and regions.
Beyond those dollars distresses, participants tend to express positive feelings about their health: 80 percent say their health is excellent, very good or good. In fact, health runs fourth as an American pressure point (46 percent), topped by family responsibilities (47 percent), work (60 percent), and, ultimately, money (64 percent), based on how the respondents rank their anxiety causes.
The report, titled "Paying With Our Health," also notes:
Millennials say their overall stress is 5.5; Gen Xers report levels at 5.4.
Thirty-six percent of millennials and 30 percent of Gen Xers say stress increased over the past year.
Money concerns weigh on these groups—77 percent of parents, 75 percent of millennials, and 76 percent of Gen Xers identifying cash as a stressor.
Money also impacts their health; 45 percent of parents, 43 percent of millennials, and 41 percent of Gen Xers say limited funds makes a healthy life tough. But overall, only 32 percent of Americans report that money impacted their health.
In 2007, people reported the same stress levels regardless of income, but adults in low-income households reported stress levels at 5.2 while higher-income households reported levels at 4.7.
Thirty six percent of adults in low-income households report feeling stressed all or most of the time about money; only 18 percent of adults in higher- income homes feel the same.
Thirty percent of adults with lower-incomes say they do not have enough money at the end of the month; only 11 percent of higher-income adults report this.
For the first time, the survey examined how social supports — having close friends, family members, and partners — influence stress.
"We know that having a smaller social support network or even not having a confidant is predictive of heart disease and early mortality," says Anderson. "It's not something that we talk a lot about."
Americans with social supports find it easier to cope with stress. But the survey found that one in five Americans has no one.
People without emotional support rank their stress levels at 6.2 compared to 4.8 for those with support.
Almost half, 43 percent, of people without support say their stress increased over the past year. Only 26 percent of people with support report an increase in stress.
Of those without support, 46 percent reported feeling sad and depressed in the last month compared to 32 percent of people with support.
Parents and young people also suffer; 26 percent of parents and 25 percent of millennials report no support.
Anderson believes that improving relationships could be something people consider when making health and lifestyle changes.
"Clearly our data show that our emotional support is highly connected to stress. The higher the emotional support, the lower the stress."